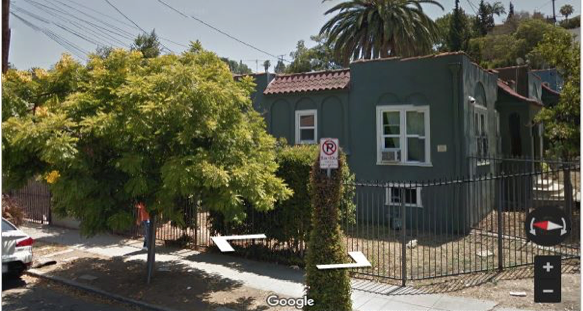 NEIGHBORHOOD P­­OLITICS--ECHO PARK – A cluster of classic, Spanish-Revival style bungalows on Echo Park Avenue could be demolished to make way for as many as a dozen new homes, according to city records. 
An application filed by the developer with the Planning Department seeks permission to carve up the property at 1456 Echo Park Avenue to build up to 12 single-family homes under the city's small-lot development ordinance, which allows for more dense development of single-family homes. The project, proposed by Bixel House LLC, would require the demolition of 7 apartments and the removal of nearly 4,000 cubic feet of earth. 
This project of 3-story homes would have a big impact on this section of the avenue, where most of the surrounding one- and two-story buildings date back to the 1920s or earlier and there has not been much in the way of new construction during the past 30 years. 
The request to subdivide the property would be subject to public hearings and additional reviews. Stay tuned. 
Update: In response to the developer's application, Councilman Mitch O'Farrell issued the following response through his spokesman, Tony Arranaga: "This proposal flies in the face of historic preservation and the Councilmember's efforts at revising the Small Lot Subdivision ordinance …. In addition, the proposal does not align with the Councilmember's goals to maintain the historic character of our Echo Park neighborhood."
(This report was first published at The Eastsider)
-cw