NEIGHBORHOOD POLITICS--The battle to save Tom Bergin's Tavern and Restaurant from the wrecking ball took a left turn without signaling at the Planning and Land Use Committee (PLUM) hearing on May 21, 2019.
Over 50 supporters, including representatives of the Miracle Mile Residential Association and the Los Angeles Conservancy, showed up at City Hall when it was suddenly announced that the committee's consideration of Bergin's Historic-Cultural Monument (HCM) nomination would be deferred to another date.
 
The chaos and confusion that ensued took days to resolve – as reported in the Larchmont Buzz, the Beverly Press, and the Larchmont Chronicle.
 
Lawyer Benjamin Reznik, who represents Bergin's owners, managed to confuse the committee by raising questions about Mid City West Community Council's involvement in the campaign to save Bergin's. Reznik portrayed Mid City West's role as an attempt by a city-authorized group to illegally seize private property. He sought to portray the neighborhood council as the duplicitous mastermind behind an evil plot to landmark Bergin's.
 
The Miracle Mile Residential Association replied with a letter to the PLUM Committee dismissing all of Reznik's unsubstantiated and farfetched allegations.
 
Finally, the the dust has settled and the PLUM Committee hearing to review Bergin's worthiness as a landmark has been rescheduled for Tuesday, June 11, 2019 at 2:30 PM (click here to read the official notice).
 
If the PLUM Committee votes to send the matter to the full City Council for a vote we are assured that Bergin's will be granted landmark status. But if the PLUM Committee doesn't come through, it will be the end of Tom Bergin's.
 
Mr. Reznik and Bergin's owners will be at the hearing fighting tooth and nail for their right to demolish the property for redevelopment. It is absolutely crucial that supporters who want to save Bergin's show up in force. This is the last stand – and the last chance - to preserve this Los Angeles landmark. There will be no more delays, the statutory clock is fast running out.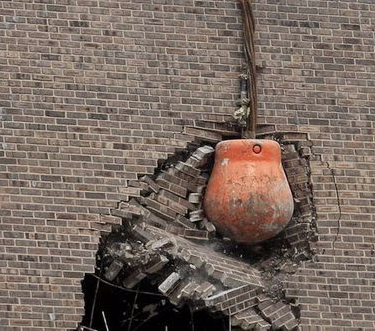 Councilmember Ryu has been vocal in his support of HCM status for Bergin's, but we have to convince his comrades on the PLUM Committee to embrace his endorsement.
 
It's hard to ask those who wasted their time coming to the May 2lst hearing to once again take time off from work to slog down to City Hall – and it's difficult to rally others to rearrange their schedules to attend the June 11th hearing, too. But we are very close to succeeding in our long, hard fight to save Bergin's. We need people there to help us push this across the finish line.

It's up to all of us now. A few hours of your time will save Bergin's for generations to come.
 
Tom Bergin's
Planning and Land Use Management
Committee Hearing
Tuesday, June 11, 2019
2:30 PM
John Ferraro Council Chamber
Room 340
City Hall
200 North Spring Street
Los Angeles, CA 90012
[Entrance on Main St.]

If you are able to attend the meeting shoot us an email so that we can have a head count and have enough Tom Bergin's shamrock stickers on hand.
(Posted earlier in the MMRA Newsletter.)
-cw