RESISTANCE WATCH--Feeling bad? First take care of yourself, of course. I like this a lot: Ways to Stay Motivated in this Shit-Shellacked Era of Epic Stupid which begins:  
"Everything is dumb right now."
"From nose to tail, we have become the dumbest, saddest pig at the county fair."
The best counter to fret, worry, anxiety, and depression is action, connection, involvement, and optimism. Feeling bad? Do something! Volunteer, join your closest Indivisible group and Neighborhood Council. Take action! Run for office?  
Yes! Run for office! Local office! Not everybody, of course. But more than do now.
Osita Nwanevu says it with outstanding precision in a piece called Run for Office in Slate (January 16, 2017):
"The most meaningful thing you can do in the age of Trump, for your community, for your country, is run for office. Across America, Republican politicians stand ready to do their part in the implementation of the Trump and GOP agenda. Beat them. Across America, Democrats blind to the stakes of the moment, comfortable in their positions or too timid to fight effectively against the Republican Party, stand, like bowling pins, ready to be knocked down again. Replace them. Not with some milquetoast professional or former lobbyist groomed by the state party. You. You, with the undocumented parents; you, who remembers when your town was a steel town; you, PTA regular; you, professor; you, concerned citizen, should run."
Generation Progress offers solid resources available to anyone prepared to do the work here in So, You Want To Run For Local Office:  
These are just a few organizations dedicated to this mission:
In Los Angeles County – in 2017 (this year, that is) – there are elections set in 11 local school districts, four water districts, two recreation districts, five irrigation districts, one community service district, one library district, and seven local municipalities. (I've made a list. See below.) The list for 2018 is longer.
Additionally, LAFCO (remember them?) lists even more special districts: trash, cemeteries, lots of water.
Wherever you are, there's a local entity in need of community involvement and oversight.
So many resources: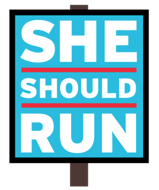 Start with Run for Office: "Our democracy depends upon citizens deeply engaging in the democratic process and choosing to lead by running for office." They're partnering with NationBuilder for detailed campaign assistance and have begun to build a good database of Los Angeles elections.
She Should Run – "Our commitment starts with asking women to run and continues along their journey towards public office by demystifying the experience and empowering them to unleash their leadership potential. We ask, encourage, and connect."
Emily's List Run to Win excellent step-by-step
League of Women Voters' How & Why to Run for Local Elected Office detailed guidebook
Centrist Project's Run for Office – "Our movement to break through political dysfunction begins with you."
Great guide and resources from Slate If You Want to Run for Office (and You Should), Start With These Resources
I like this one: Is My Name Too Long to Run for Political Office? and this Learn How to Run and Win Your Local Election
Again, this guide from Generation Progress: So, You Want To Run For Local Office
And finally, Aristotle's So you want to Run for Office? 
"You. You, with the undocumented parents; you, who remembers when your town was a steel town; you, PTA regular; you, professor; you, concerned citizen, should run." 
Here's the list of upcoming local elections in Los Angeles County in 2017 and 2018. It is a work in progress as many agencies are in the process of changing the dates of their elections. Some are moving from at-large to district elections. Many of these offices are currently held by longtime incumbents, and many of these elections will go unchallenged unless you run for office!
---
ELECTION: November 7, 2017       # Seats           Specific Trustee Area or Seat #s open
SCHOOL DISTRICTS
ABC Unified                                    3                      Trustee Areas 2, 3, 6
Compton Unified                             4                      Seats 2, 3, 6
Downey Unified                              3                      Trustee Areas 1, 5, 7
El Monte Union High                       3                      Seats 2, 3, 5
Garvey                                          3                      Seats 2, 3, 4
Glendora Unified                            3                      Seats 3, 4, 5
Hughes-Elizabeth Lakes Union         3                      Seats 1, 3, 4
La Cañada Unified                          3                      Seats 3, 4, 5
Montebello                                    3                      Seats 2, 3, 4
Whittier City                                  3                      Seats 2, 4, 5
Whittier Union High                        3                      Seats 1, 2, 3
COMMUNITY SERVICES DISTRICT
Point Dume                                   2                      Seats 2 & 4
COUNTY WATER DISTRICTS
Green Valley                                  3                      Seats 3, 4, 5
Quartz Hill Water                           3                      Seats 1, 2, 4
Sativa                                           2                      Seats 1 & 2
West Valley                                   3                      Seats 1, 3, 4
IRRIGATION DISTRICTS
Kinneloa                                       2                      Seats 2 & 3
La Cañada                                    2                      Seats 1 & 4
Littlerock Creek                             3                      Seats 2, 3, 5
Palm Ranch                                  2                      Seats 2 & 4
South Montebello                          2                      Seats 1 & 2
LIBRARY DISTRICTS
Palos Verdes                                 2                      Seats 2 & 3
RECREATION & PARK DISTRICTS
Miraleste                                      2                      Seats 2 & 3
Ridgecrest Ranchos                       3                      Seats 3, 4, 5
GENERAL & SPECIAL MUNICIPAL ELECTIONS
Hermosa Beach                            3                      Council Seats 2, 3, 4
Long Beach                                  3                      Council Seats 1, 2, 3
Montebello                                   3                      Council Seats 2, 4, 5
Rancho Palos Verdes                     2                      Council Seats 3 & 5
Rolling Hills Estates                       2                      Council Seats 2 & 3
San Marino                                  3                       Council Seats 2, 4, 5
South El Monte                            2                       Council Seats 2 & 3
ELECTION: April 10, 2018                              GENERAL LAW & CHARTER CITIES
Arcadia                                       3                       Council Seats 3, 4, 5
Avalon                                        2                       Council Seats 4 & 5
Bradbury
Culver City                                  3                       Council Seats 3, 4, 5
El Segundo                                  2                      Council Seats 1 & 5
Lancaster                                    2                                                 
Lawndale                                    3                       Seats 1 & 3 + City Clerk
Long Beach – primary                  6                       City Attorney, Auditor, Mayor,   
                                                                          Prosecutor, Council Seats 1 & 5
Long Beach USD                          2                      Areas 1 & 3
Long Beach CC District                 3                      Areas 1, 3, & 5
Sierra Madre                               3                      Seats 2, 3, 5
Vernon                                       1                      Seat 2
Walnut                                       2                      Seats 3 & 4
Whittier                                      2                      Mayor & Seat 4
ELECTION: November 6, 2018                      GENERAL ELECTION
WATER DISTRICT

 

 

COUNTY WATER DISTRICTS

 

 

Crescenta Valley

 

 

La Habra Heights

 

 

La Puente Valley

 

 

Newhall

 

 

Orchard Dale

 

 

Pico

 

 

Rowland

 

 

San Gabriel

 

 

Valley

 

 

IRRIGATION DISTRICT

 

 

Palmdale Water

 

 

LIBRARY DISTRICT

 

 

Altadena

 

 

MUNICIPAL WATER DISTRICTS

 

 

 

 

 

 

 

 

 

 

 

 

 

 

 

 

HEALTH CARE DISTRICTS

 

 

Antelope Valley

2

Seats 1 & 4

Beach Cities

2

Seats 1 & 4

RECREATION & PARK DISTRICT

 

 

Westfield

3

Seats 3, 4, 5

WATER AGENCIES

 

 

3

Seats 1, 3, 5

Castaic Lake (shared with Ventura County)

 

 

WATER REPLENISHMENT DISTRICT

 

 

 

 

SCHOOL DISTRICTS

 

 

Acton-Agua Dulce Unified

 

 

Antelope Valley Community College (shared with Kern County)

3

 

 

 

Alhambra Unified

2

Seats 4 & 5

Azusa Unified

 

 

Baldwin Park Unified

 

 

Bassett Unified

 

 

Bellflower Unified

 

 

Beverly Hills Unified

 

 

Bonita Unified

 

 

 

 

 

 

 

 

Charter Oak Unified

 

 

Citrus Community College

 

 

Claremont Unified

 

 

Compton Community College

 

 

Covina-Valley Unified

 

 

Culver City Unified

 

 

Duarte Unified

 

 

East Whittier City School District

 

 

Eastside Union

 

 

El Camino Community College

 

 

El Monte City School District

 

 

El Rancho Unified

 

 

El Segundo Unified

 

 

Fullerton Joint Union High School (shared with Orange County)

 

 

Gorman Joint (shared with Kern County)

 

 

Hacienda La Puente Unified

 

 

Hawthorne

 

 

Hermosa Beach City School District

 

 

Keppel Union School District

 

 

Lancaster School District

 

 

Las Virgenes Unified (shared with Ventura County)

 

 

Lawndale

 

 

Lennox

 

 

Little Lake City

 

 

Los Nietos

 

 

 

 

Lynwood Unified

 

 

Manhattan Beach Unified

 

 

Monrovia Unified

 

 

Mountain View

 

 

Mt. San Antonio Community College

 

 

Newhall School District

 

 

North Orange County Community College (shared with Orange County)

 

 

Norwalk-La Mirada Unified

 

 

Palmdale

 

 

Palos Verdes Peninsula Unified

 

 

Paramount Unified

 

 

Pomona Unified

 

 

Rio Hondo Community College

 

 

Rosemead

 

 

Rowland Unified (shared with Orange County)

 

 

San Gabriel Unified

 

 

San Marino Unified

 

 

Santa Clarita Community College

 

 

Santa Monica-Malibu Unified

4

Seats 1, 3, 4, 6

Santa Monica Community College

2

Seats 3 & 4

Saugus Unified

 

 

Snowline Joint Unified (shared with San Bernardino)

 

 

South Pasadena Unified

 

 

South Whittier

 

 

 

 

Temple City Unified

 

 

Torrance Unified

 

 

 

 

Victor Valley Community College (shared with San Bernardino)

 

 

Walnut Valley Unified

 

 

West Covina Unified

 

 

Westside Union

 

 

 

 

 

 

 

 

MUNICIPAL ELECTIONS

 

 

Agoura Hills

 

 

Alhambra

 

 

Artesia

 

 

Baldwin Park

 

 

Bell Gardens

 

 

Bellflower

 

 

Calabasas

 

 

Carson

 

 

Diamond Bar

 

 

Downey

 

 

Duarte

 

 

El Monte

 

 

Hawaiian Gardens

 

 

Hawthorne

 

 

Irwindale

 

 

La Puente

 

 

Lomita

 

 

Lynwood

 

 

Malibu

 

 

Montebello

 

 

Palmdale

 

 

Pico Rivera

 

 

Pomona

 

 

Santa Clarita

 

 

Santa Fe Springs

 

 

Santa Monica

 

 

South Pasadena

 

 

West Covina

 

 

Westlake Village

 

 
(Julie Butcher writes for CityWatch and is a retired union leader now enjoying her new La Crescenta home and her first grandchild. She can be reached at [email protected] or on her new blog 'The Butcher Shop - No Bones about It.')
-cw