ANIMAL WATCH - Before the 1990's Pit Bulls were rarely kept as pets; and, if so, they were carefully confined for the protection of the community and dogs involved in unprovoked attacks were immediately euthanized.
A 1994 shelter record of Los Angeles Animal Services—then the L.A. Department of Animal Regulation—listed only six Pit Bulls impounded. The value of human life was placed above the right to keep a dangerous dog.   
That has changed, and we all need to ask, "Why?" 
Pit Bull Attacks Four in Los Angeles County, One Man Dies 
Los Angeles County Fire Department responded to a call around 3:10 p.m. on February 22, reporting that four people had been injured in a Pit Bull attack at an RV encampment near 20th Street West and Avenue G in Lancaster, CA.  Paramedics found three people injured by the dog attack and one lying on the ground, unconscious and not breathing, according to a CBS2 News report.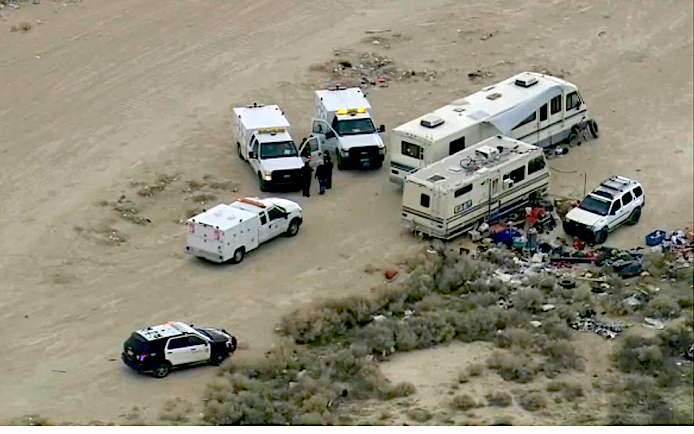 The 43-year-old male victim was hospitalized but later declared deceased. There was no update on the status of the other victims. 
According to news reports on the incident, two men were involved in a fight when the Pit Bull, belonging to one of them, escaped from a trailer and joined in the attack.The dog was later impounded by L.A. County Animal Care and Control. 
Los Angeles County Sheriff's Department Homicide Bureau is still awaiting autopsy reports that determine exactly why the man died and whether or not the bites were the direct cause. 
The dog's owner was detained and is cooperating with investigators, the department told Inside Edition. 
Woman in Critical Condition After Two Pit Bulls Attack, Good Samaritan Bitten 
Neighbors raced to help a young woman attacked by two dogs on February 22 at 11:20 a.m. She was so savagely mauled that she was hospitalized in critical condition. The dogs ran to the street from a property taken over by squatters near Thomas Jefferson High School in Auburn, WA, according to MSN News.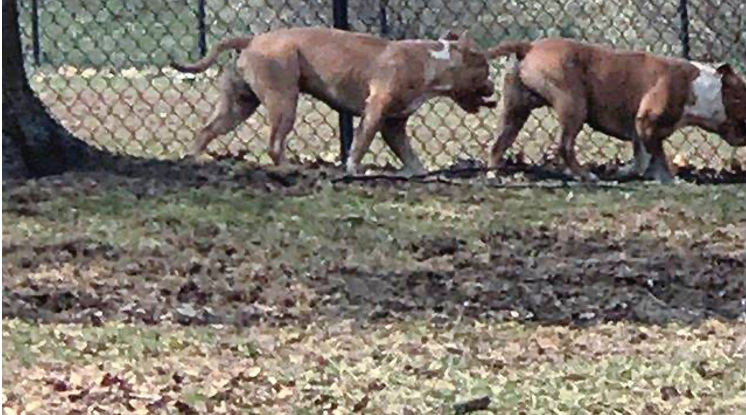 Video of the bloody attack was captured by a neighbor's Ring surveillance system, as   one woman ran out with a bat, which was used by another neighbor to stop the dogs, described as a Pit Bull and a Pit Bull-mix, but he also was bitten. 
The station said it obtained a copy of the video but said it was too graphic to show viewers. 
Michelle Provan, who had responded to the screaming by the girl, said she rushed outside to see two dogs viciously dragging a young woman's body, "I literally watched the dog drag the girl from one side of the street to the other and yank on her arm, she had a bloody face and all parts of her body, the dogs ripped her clothes off," said Provan, "It should have never happened to her." 
When King County Deputy Sheriffs arrived, one of the Pit Bulls lunged at them and a deputy shot and killed the dog. 
The second dog ran away, but KOMO filmed the animal control officers later "wrangling" it from the house. 
King County Prosecutors say in the past, they have prosecuted cases involving the residents, but none involving the Pit Bulls.  Neighbors say two German Shepherds and six puppies were removed last year.  Sheriffs said they were called recently for a welfare check and for suspicious activity not involving animals.  
"We have told the county repeatedly and demanded action," a very distraught neighbor told KOMO in a separate interview. 
2 Pit Bulls Maul 2-Year-Old Girl and Her Mother Inside Apartment Building 
A toddler and her mother were senselessly attacked by two Pit Bulls inside a Manhattan apartment building lobby at about on February 8, according to the New York Police Department.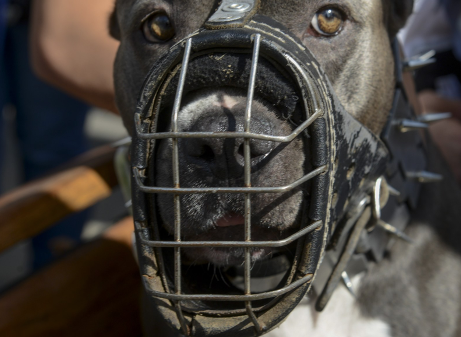 This occurred just one month after newly appointed Governor Kathleen Holchin signed an AKC-backed law to prevent insurance companies from denying or increasing premiums on NY homeowners or renters who own Pit Bulls or other dangerous dog breeds.  (See: 2022 NY Law Says Insurance Companies Cannot Deny Coverage for Owners of Pit Bulls and Other Dangerous Dog Breeds.) 
KTLA reported that the 2-year-old girl was bitten twice and badly scratched on her face by one of the Pit Bulls when a woman walked into a New York City Housing Authority (NYHA) building with them at about 12:30 p.m.  When the dog attacked the child, her mother grabbed it, and the other Pit Bull attacked her. 
The unidentified women grabbed both dog and quickly entered an elevator. Both victims suffered injuries and were transported to a hospital, but are expected to recover.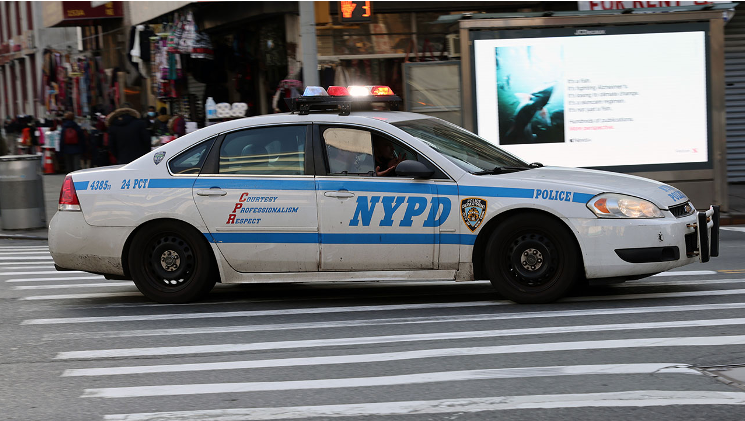 Police are reviewing video footage of the incident, according to the report.
The current NY Housing Authority rule limits dogs to 25-pounds and pure or mixed-Doberman Pinschers, Pit Bulls and Rottweillers are restricted, according to the report. 
5 Pit Bulls Attack, One Drags Baby Boy Down the Street 
On February 20, baby J.J. (Jose) Rodriguez was attacked by five of the neighbor's Pit Bulls while playing with his three older sisters in a yard in Spencer, OK. He is in the hospital in critical condition, according to a Newsweek report. [Top photo] 
Oklahoma County Sheriff's Office (OCSO) said the horrific incident occurred at about 2:30 p.m. on Sunday and issued the following statement:
The toddler was taken to the hospital and the dog was seized. The child did not live at the home but was a neighbor. 
Police have been called to the home several times on complaints that several pit bulls that lived in the home had been running loose. In Oklahoma, dog owners are required to have control of their pets. 
The boy's grandmother said her grandson has severe injuries after the attack which occurred without warning, "They tore his face off. They scalped him. He can't breathe on his own." 
According to the Mirror, at first only the Pit Bull dragging the boy was seized, and it is not yet known if all the dogs were removed. 
Family Asks for Help 
The family has started a GoFundMe to help with expenses.  J.J.'s father updates it daily as J.J. receives more medical treatment and is, so far, progressing.  Here is a portion of how he explains the damage to his son by this horrific attack and the family's need for help: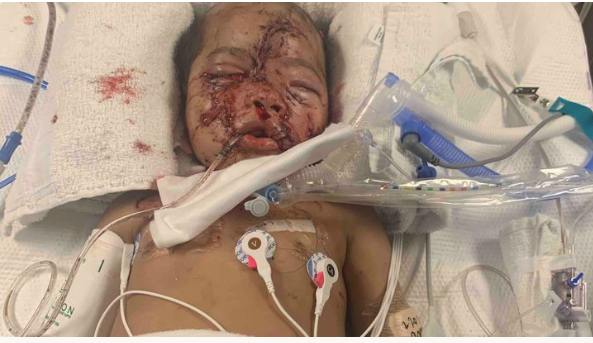 [H]is face was completely ripped apart and his skull was exposed his jaw was torn apart n teeth were lost he's currently in critical condition…I'm the sole provider for our family of 9 I work two jobs to provide for my wife and 7 kids but with all this everything is left in uncertainty we're asking for any help we can get for basically everything from food n gas to help with the massive amount of medical bills we will soon face. 
He also expressed his continuing gratitude for the help received and the fact that his son is alive.  He also asked for prayers for his son's continued recovery. 
Witness Says the  Dogs Are a Threat—"Big, gigantic Pit Bulls" 
"He doesn't deserve this, he's a baby, " said Delfina Wright, grandmother of the 1-year-old.  She says JJ was playing in the front yard with his sisters when the attack happened. 
"These dogs came and dragged him over to their owner's property where there's no fence to protect them," said Wright. 
Briley Rankin, an 11-year-old witness of the attack, tells FOX25 that this is not the first time the neighbor's dogs have attacked. "They don't have any fence. They're chasing us when we ride our bikes," Rankin said.  "They're just terrible dogs. They're big, gigantic pit bulls." 
The Pit Bull that was determined to definitely be involved in J.J.'s attack has been euthanized, according to the Sheriff's Office, and the investigation will continue. 
Pit Bulls Prohibited In Spencer City 
The Spencer City Code reportedly stipulates that locals are forbidden from possessing Pit Bulls, even if they are from a mixed breed, and are only allowed to own up to four dogs. 
City Councilor Tonni Canaday was quoted as saying that she was "absolutely heartbroken" over the incident, adding that there was "no reason" it should have happened. 
Canaday, who was an animal control officer before becoming a Councilwoman, said: "My next step will be again to bring before the council the steps that we can put in place to make sure animal control is running smoothly." (Let's hope that means that she will assure the department is concerned about enforcing safety laws.) 
Congratulations to this City Councilor for her honest approach and courage. Hopefully, all on this Council will have the courage to stand up for the residents, children, and other pets of the city.  It is likely the major national humane organizations—Best Friends Animal Society, ASPCA and HSUS—will swoop down like vultures to argue that Pit Bulls are more important than victims. 
The epidemic of Pit Bull attacks is rapidly spreading throughout the world, and nowhere are we (or our children or pets) safe. 
3 Pit Bulls Rip Off Woman's Nose, Lips, Ears – Bite Her Thighs 
In the shadow of the horrific attack on Rapper Chris Brown's housekeeper in Chatsworth, CA, in 2000, another housekeeper, in an entirely different part of the world, has also become the victim of her wealthy employer's vicious dogs.  However, her injuries are far more severe and the hope for her future is far bleaker.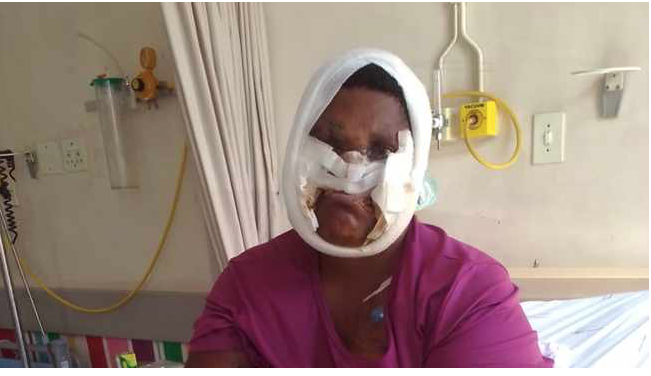 On February 21, the Daily News (IOL) reported, "Woman Attacked by Boss' Three Pit Bulls Struggling to Eat, Chew and Hold Food in her Mouth, and followed with an article entitled, "Family demands answers after woman's body ripped apart by boss' 3 pitbulls."
Selina Kokolosi, 47, is facing a difficult recovery after the brutal attack and mauling she suffered at her workplace in Potchefstroom, South Africa, the third most populous city in South Africa, the report states. 
The three Pit bulls—which had reportedly always been confined during the time Selina worked—were loose and attacked her as soon as she entered the workplace.  The dogs  ripped off Selina's nose, lips and ears, and savagely mutilated her thighs. 
Officials arrived at 8.26 a.m. to find Kokolosi lying helplessly inside the home by the front door, the report states. 
Kokolosi had been working there as a domestic worker for three years earning a meager salary of R1,300 a month.  ($1,300.00 ZAR = $84.61 USD) 
Her niece, Noki Kokolosi, told the Daily News, It is a traumatizing experience, with no lips to hold anything in her mouth, the food comes out and she has to lie down facing up in order to swallow food or liquids. My aunt's life has been turned upside down." 
"The owners of the dogs have never even bothered to visit my aunt in the hospital," she said. 
An official said they had been informed the dogs threatened another individual—a man who attempted to jump over the fence to rescue Kokolosi.  He said bystanders at the scene said that the man shot at the dogs as they tried to attack him. 
"This is very difficult for us as a family," her nephew, Tebogo Kokolosi stated, "my aunt's life will never be the same again and we still do not have answers as to what exactly happened, and why were the dogs left loose. The hospital informed us that she had contracted Covid-19 and, therefore, we are not allowed to visit her." 
"Her employer is not even showing remorse," he added.  "She is busy posting pictures of her pit bulls and not even a single picture about my aunt who had been working for them and was paid peanuts as a salary.  They are not even calling the family to check up on her progress in the hospital," said Kokolosi. 
He said when he tried reaching out to the employers, Chandre Moster, and her partner, Marno Moster, to establish what had happened, he was told to speak to their lawyer. 
The owners' lawyer, George Herbst, was contacted by the Daily News (IOL) and reportedly said he "was working on a statement with his client and would send it to the publication when it was ready."  "I advised my clients not to speak to the media because this is an extremely sensitive and traumatizing matter." 
The Carnage Spreads 
"Modern pit bulls are descendants of the English bull-baiting dog, a dog bred to bite and hold bulls, bears, and other large animals around the face and head," the American Society for the Prevention of Cruelty to Animals (ASPCA) says. 
The carnage around the world goes on, with lives changed or lost forever. These are just a few of the attacks that occurred during a brief period. How did the world forget compassion for victims in its quest to "save" a breed of dogs that are increasingly proving they were never intended to be pets? 
(See also:  Dog Attack at Singer-Rapper Chris Brown's Home Raises Questions and Dog Bite Victim Describes Vicious Attack at Singer-Rapper Chris Brown's Home.)
(Phyllis M. Daugherty is a contributor to CityWatch and a former Los Angeles City employee.)