ANIMAL WATCH - Our last report on this topic, Dog Fighting is Thriving in U.S. - Hundreds of Pit Bulls Seized, was posted on Jun 13, 2021, when 42 pit bulls were seized in a Florida dog-fighting ring bust.  It didn't take long for another arrest and the many more to be reported in 2021.  
But, what is happening to the Pit Bulls involved after the courts have made their decision on the criminals?  Are they really "saved" or just moved to another lifetime sentence in a cage?   
Or are they released to become part of the rising statistics of horrendous, and often fatal, attacks after adoption as a "second chance" dog? 
Placerville, CA, Man Charged with Possessing 27 Dogs for Use in Dog Fighting 
June 24, 2021 - The Department of Justice issued a formal statement by Acting U.S. Attorney Phillip A. Talbert, that a CA federal grand jury "returned a 27-count indictment against Carlos Villasenor, 30, of Placerville, CA, charging him with possession of dogs for use in an animal fighting venture."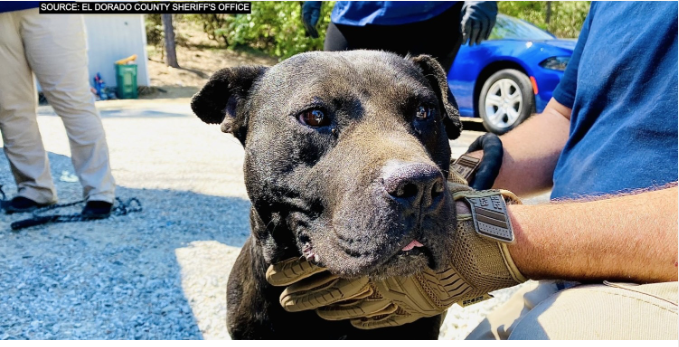 Court documents indicated that, "on June 17, law enforcement agents executed a federal search warrant at Villasenor's property and seized 27 pit bull type-dogs, one of whom had injuries to its face consistent with an attack from another dog. Many of the dogs also had untreated veterinary conditions." 
Agents also found implements indicative of a dog-fighting operation, including a breeding stand, treadmills, and veterinary supplies including skin staplers, antibiotics, syringes, and IV bags. They also found paperwork indicating that Villasenor owned dogs used in dog fighting, according to the media release. 
Villasenor faces a maximum statutory penalty of five years in prison and a $250,000 fine, if convicted, plus payment of restitution for the care and rehabilitation of the dogs, as determined by the court if he is proven guilty beyond a reasonable doubt.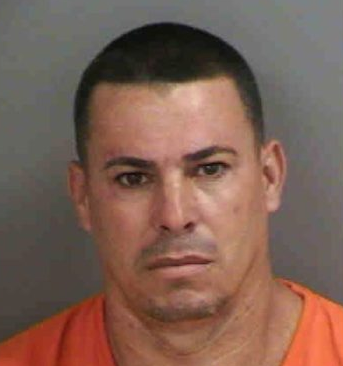 Florida man charged for running dog, cockfighting ring from his home
July 12, 2021 – A Florida man is facing felony animal cruelty charges after an investigation revealed evidence of both dog fighting and rooster fighting at his home, according to a release by the Collier County Sheriff's Office, the Orlando Sentinel reports. 
The Collier County Sheriff's Office released the following statement:
A 40-year-old Golden Gate man faces multiple felony animal cruelty charges after a month-long investigation by the Collier County Sheriff's Office revealed evidence of dog fighting at his residence. 
Rafael Jesus Del-Valle-Jomarron of 2136 52nd Lane turned himself in at the Naples Jail Center late Friday afternoon. Detectives charged him with four counts of animal cruelty – causing cruel death, pain or suffering; one count of animal fighting act – baiting, breeding, owning animal; and one count of animal fighting act – sell, possess, use equipment for fighting or baiting. 
Detectives said Del-Valle-Jomarron is a convicted felon who operated an organized dog fighting ring at his home. Detectives released images of some of the abused dogs. 
According to the Sentinel, "six female bull terriers, one female hound dog, two male bull terriers and a rooster with severe injuries were seized from the property. Three of the dogs were pregnant, including one with a deep laceration to its chest, sheriff's officials said."  One of the dogs had 249 scars and wounds. 
July 31, 2021 – Connecticut police raided a home in Meridan and seized 8 Pit Bulls believed to be part of a potential statewide dog-fighting ring.  The names of the suspects at the home on Brittania were not released. (See a later seizure information reported below.) 
10 Arrested, 89 Dogs Seized from Interstate Dogfighting Ring 
August  9, 2021 – Ten people have were arrested and 89 dogs seized in the bust of what officials called the largest dogfighting ring in Suffolk County, NY, history,  ABC7 News reported on August  9, 2021, when 81 dogs, primarily pit bulls, were seized on Long Island and 8 others in Connecticut. 
District Attorney Tim Sini announced that the operation extended from Long Island to New York City, Connecticut and Massachusetts and credited detectives who infiltrated the ring to bring it down "from the inside." 
"The defendants in this case talked about torturing these animals, talking about how they've mistreated their dogs for weeks," Sini said. Cash, kennels, treadmills that were used in the ring, and steroids were seized. 
A Patch article  entitled, "'Depraved' Li Dog Fighting Ring Takedown: DA"  and reported that, "Mastic resident William 'Mr. Bill' Ashton, known as the 'Godfather of Dog Fighting,'" was arrested. 
The suspects all pleaded not guilty and denied the charges, claiming they were simply breeders. They were released on their own recognizance. They ranged in age from 32 to 74 and their names and locations are listed here. 
They allegedly bred and sold  puppies descended from dogs who were successful in past fights and were considered to have strong "bloodlines."

"They were moved to shelters by the ASPCA and are receiving medical care, but because the suspects have not given up their rights as owners, the animals cannot be adopted until that happens or at the end of the criminal case. 
Each of the ten defendants faces a maximum sentence of up to 4 years in prison, a fine of up to $25,000, or both, officials said. 
One defendant faces up to 20 years for additional drug possession charges, according to the NY Post. 
Elizabeth Brandler, Senior Counsel for ASPCA Legal Advocacy & Investigations, told the Post, "This brutal case involving dozens of victimized animals demonstrates that dogfighting persists in every corner of America, requiring that we remain diligent in our effort to eradicate animal fighting across the country." 
Virginia man charged in Maryland with Animal Cruelty after Discovery of Suspected Dog-fighting Arena 
Aug 16, 2021 – St. Mary's County State's Attorney's Office charged Damien Terrell Wilson of Woodbridge, Virginia, with 47 counts of animal cruelty last week, according to WFXRTV-News. 
St. Mary's County sheriff's deputies said they got a tip about a suspected dog-fighting arena on a power line cut-through in February, and investigators found 11 Pit Bulls and evidence of dog fighting.  The dogs were given behavioral evaluations and three were euthanized if considered too dangerous, officials told reporters.  
NY Man faces 92 Dog Fighting-Related Charges 
August 26, 2021 – A Richmond Hill, NY man faces charges of animal cruelty after he "allegedly bred dogs for fighting and kept them under unhealthy and brutal conditions," the Queens Chronicle reports. 
Queens District Attorney Melinda Katz charged Andrew Cato, 59, with a 92-count criminal complaint with aggravated animal cruelty, prohibition of animal fighting and other crimes (detailed description of charges contained in article). 
The DA reported that scars on 27 dogs and dog fighting paraphernalia indicate that Cato allegedly bred dogs for fighting. 
On July 28, the report states that,a NYPD Detective responding to neighbors' complaints about barking dogs and bad smells from Cato's backyard garage observed 17 pit bull-type dogs in the unventilated space that had the strong smell of animal waste and was infested by flies, according to the DA's Office." The officer reportedly found another 10 dogs housed in unsanitary concrete enclosures. 
If convicted, Cato faces up to four years in prison. 
Oct 08, 2021 (update) – Seven dogs were taken from a home on Grassy Hill Road in Orange on Tuesday when Connecticut State Police discovered a homemade dog-fighting ring and other evidence indicating they were being used in dog fighting, according to Connecticut News12. 
A search warrant stemmed from an investigation into suspected animal cruelty.
Connecticut State Police said detectives had developed the address based on leads from the dog fighting investigation with the Suffolk County (NY) Police Department.  This investigation followed a raid on July 31 after another dog fighting operation was found in Meriden, where eight dogs were seized. 
Oct. 29, 2021 – Court Gives State Custody of 8 Pit Bulls Seized During Dogfighting Investigation in Meriden 
The Connecticut Department of Agriculture said a judge has given the department custody of eight pit bulls that were seized in Meriden during an investigation into an alleged multi-state dogfighting ring., NBCConnecticut.News reported.  
A Superior Court judge in Hartford found that the dogs were neglected and cruelly treated and granted ownership of the dogs to the Connecticut Department of Agriculture, according to the department. 
On July 31, Connecticut State Police raided the property at 109 Britannia St. in Meriden and seized the eight dogs, which were in cages in the backyard.  A state animal control officer noted that two of the dogs were too aggressive to be safely removed from their cages and examined. 
An independent animal behaviorist will be requested to evaluate the dogs. 
The NBC report also said the court is considering the department's petition for custody of seven dogs seized from Orange during a separate investigating into alleged dogfighting. (Read more here.)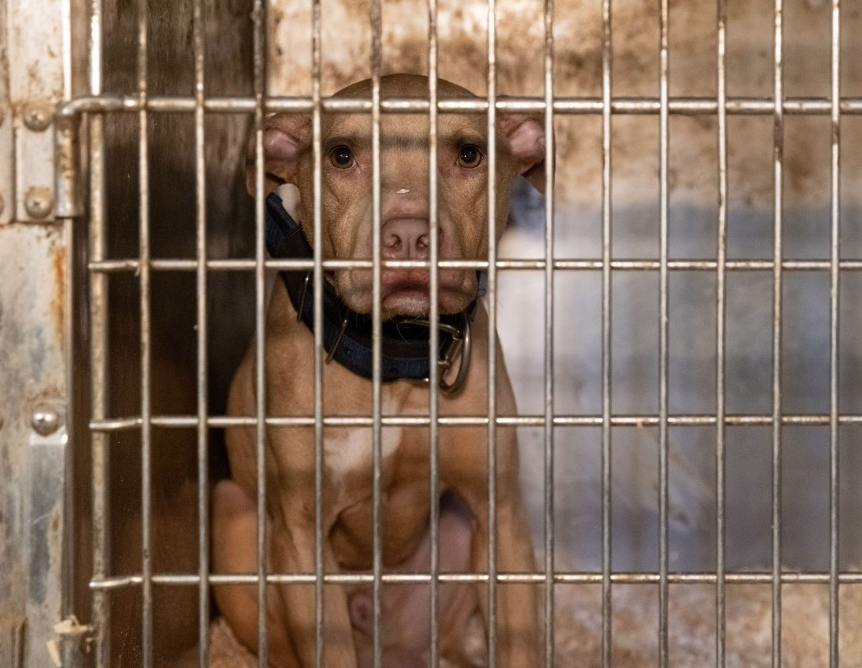 WHO PAYS THE COSTS OF 'RESCUE'? 
The assistance provided by the ASPCA (shown removing dogs in several cases) in getting Pit Bulls to local shelters where they can get veterinary care is important, but the public needs to be aware that the costs of sheltering and caring for, often dozens (or hundreds) of confiscated animals falls on the local shelter—which will rarely have room for the separate kennels needed to avoid them attacking each other. 
This lack of space and threat of violent incidents in the shelter increase the urgency to get the ownership of the dogs relinquished so that "rescuers" can remove them quickly for "rehabilitation" and place those deemed "adoptable" into homes and unsuspecting communities (for an adoption fee) where thousands of human injuries and fatalities are occurring because of the basic unpredictability of this breed—whether or not they have been actually involved in dog fighting.  A Pit Bull with game genetics is not a "mean" dog, but a dog bred for battle and unable to control its own hair-trigger reactions.  
The animal-baiting breeds used for fighting discovered early in their history that they have to "kiss up" to the person who provides food because they were always kept on chains because of their (necessary) aggression.  Losing a fight to a bull or bear was instant death. Dog fighters who now advertise freely—and many are in CA—only identify themselves as "breeders" but allude to the "gameness" and bloodlines of the dog. 
With very few exceptions, Pit Bulls bred from fighting bloodlines should be humanely euthanized for the protection of society and for the dog's mental and physical safety.  It is not necessary, and untruthful and unrealistic to assure the public a "happy ending" for fighting dogs.  It diminishes the painful reality of this heinous activity for the animals and influences lighter sentences for the despicable people involved.  It makes dog fighting OK—as long as a "rescue" is at the end of the story. 
A life of isolation in a cage is a living death, especially for these high-energy dogs, and being "transported" to unknown destinations (and perhaps to another American or foreign fighting ring) should not be considered a humane option.  If they are not altered prior to release (and not all shelters have this option within their facility) the dogs can be bred for fighting purposes and repeat the cycle of cruelty.
(Phyllis M. Daugherty is a former City of Los Angeles employee and contributing writer to CityWatch.)