COLLEGE EDUCATION - Los Angeles has an image that everyone loves to relate to. The beaches of Malibu and Santa Monica and the lights of Hollywood make the place prestigious. Not forgetting the spectacular San Gabriel Mountains and the rich culture.
There are many benefits of choosing a college in LA. These benefits extend beyond spending free time on the beaches over the weekends. Below are the reasons you should choose a college in LA. 
Best institutions
Los Angeles is home to some of the best institutions worldwide. It hosts the University of California Los Angeles (UCLA) and the University of Southern California (USC), among others. In 2019, UCLA was ranked 17th best university worldwide, while USC stood at 66. Another great milestone about UCLA is that it is the internet's birthplace. 
While studying in a college in LA, you need to focus on achieving your academic goals. With so many assignments to complete, you can seek online help. The essay writing service Edubirdie is the best for quick results and high-quality work. Professional writers also deliver original work, so you don't have to worry about plagiarism. By having the work done by professionals, you will have more time to study. This will enable you to succeed in your education and have a great career ahead. 
Excellent connections
Colleges in LA offer lots of networking opportunities. The diversity of nonprofit organizations and businesses provides opportunities for career networking and internships. Whether you are looking to work in the music, film, or biotech industry, LA is the place to be. The state offers access to many types of businesses and entrepreneurial cultures.
Studying in LA will allow you to meet different professionals and learn from them. You can attend forums and meet influential professors. This place is diverse and large, so it has something for everyone. No matter your career certainty, you are unlikely to be limited by your surroundings. 
Los Angeles is also home to large companies in the world. These include 20th Century Fox, Marvel Productions, and Paramount Pictures. The state is near Silicon Valley, which hosts Tech-companies such as Apple, Facebook, and Google. 
The problem is that you need to get a driver's license and buy a car. If you choose to live in a private residence, get to the road early enough because traffic jams can be unbearable. For on-campus residents, cycling to class is a great option.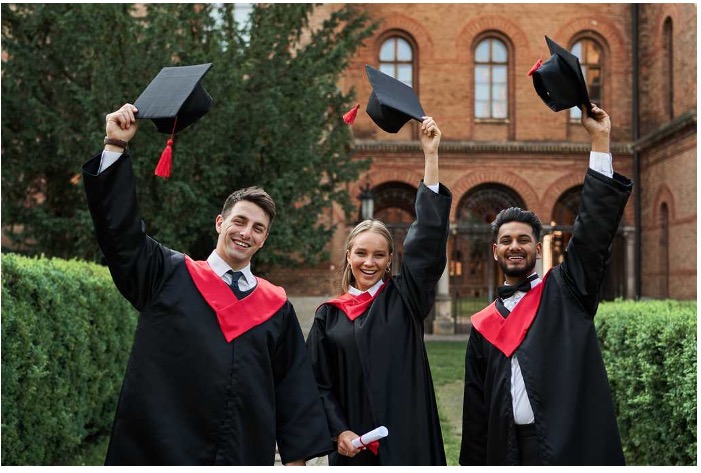 Rich culture
When you get to Los Angeles for the first time, it may be hard to experience everything at once. There is a lot to see and do. College students enjoy the advantage of living close to the city. They also have a lot of time to explore it.
LA hosts various cultural districts and museums, such as Koreatown, Little Ethiopia, and Little Armenia, among others. You can enjoy the great cultures of the world even through public transport. The educational college experience in LA becomes more meaningful and fun. Many places provide learning opportunities about any particular culture. The places also have quick access to arts, cuisines, people, and religious institutions. 
However, living in LA can be quite expensive. The cost of accommodation, gas and food is relatively high. You should start the process of looking for accommodation as early as possible. If there are no people to help you, consult your university. 
Nice weather 
Compared to many places in America, Los Angeles' weather is great. The rains are occasional, and they come only during winter. At this time, the average highs get to 20s with lows of about 9°C. The weather during summer is also favorable as temperatures get to 30°C. 
The weather in LA makes the place excellent for outdoor activities. There are many avenues for skiing, hiking, and sightseeing. When the surf is calling, you can catch up on your favorite book near a beach or go to the caves. Some of the best places to visit include Huntington Beach, Long Beach, Malibu, and Santa Monica. 
Due to the high cost of living, enjoying the beauty of LA may be a challenge. Visiting Universal Studios or the beach is restricted to wealthy people. However, with proper planning, you can occasionally enjoy the beauty of LA. 
Conclusion
Los Angeles remains an excellent place to study. It hosts the best universities and presents great networking opportunities. The rich culture and nice weather make the place conducive for learning. Although there is the problem of affordability, you can enjoy these benefits and reach your academic potential. Understand what LA has to offer and make the right decision. 
(Mary Cardoza believes in gaining the right experience through online classes, mentorship and books to become a good writer. She's been a successful writer and provides writing assistance to students who lack the skills to write or edit well. She's motivated to help them with her extraordinary writing skills and is always keen to work dedicatedly to produce the best results.)