JUSTICE WATCH - Everyone is entitled to an opinion about "justice" for a 14-year-old girl who was an unintended victim of a ricocheted bullet fired by an LAPD officer after responding to desperate 911 calls that a male suspect inside the North Hollywood Burlington Coat Factory had badly hurt several people and had a gun.
The assailant was beating a woman with a heavy bicycle lock on a chain when officers arrived and saw the bloody floor. There was no way to tell what he would do next. An officer fired three shots—one killed the suspect. Another glanced off the floor, piercing a wall to a dressing room where 14-year old Valentina Orellana-Peralta and her mother were sitting on a bench, according to reports and LAPD videos.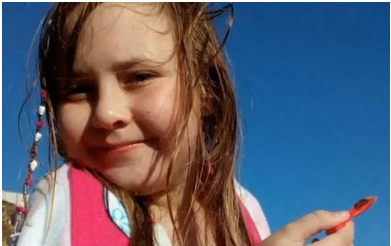 Valentina Orellana-Peralta
At the time of LAPD arrival, someone in the store was loudly repeating the command to customers to "evacuate the building." 
The officer who fired the shots that killed the suspect and accidentally struck the 14-year-old girl, had no way to know that the mother had decided not to leave the building, as instructed, but to sit on the bench in an adjacent fitting room. He also had no way to change the trajectory of the ricocheted bullet. 
Whether all current LAPD procedures were followed in this tragic incident will be decided by expert review at several levels—not by public opinion. 
Video spanning from the time the suspect entered Burlington store up to the moment of the shooting: was released promptly by LAPD and can be seen here. 
Almost immediately a public announcement was made by civil rights attorney Ben Crump that a news conference would be held outside the LAPD's headquarters the following Tuesday and Valentina Orellana-Peralta's parents would speak. 
At that time, the mother and sister of the victim were already being represented by Los Angeles attorney Rahul Ravipudi, touted as one of America's Top 100 High Stakes Litigators. 
It is unlikely these high-profile attorneys were on this family's speed dial, so let's hope this power-play presence was truly for the purpose of "justice" and not to exploit an opportunity provided by a grieving family to gain recognition and a huge settlement from the City.  
During the conference we learned that the family had recently moved to the U.S. from Chile and would address the media in Spanish. They were looking for a better life, according to their attorney, and Valentina Orellana-Peralta dreamed of becoming a U.S. citizen. 
The father's statement was translated. In part, he said, "I told her 'let's leave this country' and she said, 'No, dad, this country is the safest in the world, the country of opportunity," the father said. "And now you see, my daughter is dead by the state …. this is what my daughter found here. Death."  
The opinions expressed here are strictly personal and garnered by media coverage of this matter. The professional evaluation and judgment will be made by law-enforcement experts and the court. 
However, certain comments credited to Attorney Rahul Ravipudi regarding LAPD Officer William Dorsey Jones, Jr., I find very offensive and disturbing and compel me to speak out as a member of the Los Angeles community. 
IN THE INTEREST OF DISCLOSURE 
I have never been a police officer; however, I have a BA in Criminal Justice and have worked for both a police and a fire department not in Los Angeles. I have also completed CA state humane officer training, including PC 832.  
I have personally been in terrifying life-threatening situations stopping Pit Bull and other dangerous dog attacks and vicious dog fights where it was necessary to risk personal safety to stop further harm to a victim or others. I have been in a face-to-face situation where I was forced to threaten to shoot criminal intruders.  
Also, I have lost a child—a daughter.       
Although everyone's experience during a critical event is different, each of these moments is like no other in your life.  
IS THE VICTIM'S FAMILY ATTORNEY TRYING TO "TAINT THE JURY POOL?" 
Attorney Ravipudi made a statement quoted from the media conference, which appears intended to discredit Officer Jones personally. 
"Attorney Rahul Ravipudi, representing the mother and sister of the slain girl, said it was obvious from the videos that the shooting was an unreasonable use of force and a breach of policy." 
"It's heartbreaking," Ravipudi said. "It sounds like he [Jones] is certainly not taking accountability or responsibility." 
I ran this by another Los Angeles attorney who stated that this comment is "out of line." He continued, "It appears he is ignoring the fact that he does not have the immunity of the courtroom to make unsubstantiated public allegations about the LAPD officer. It also appears he is attempting to deliberately harm the officers' reputation prior to a trial to taint the jury pool and prosecute this case in the court of public opinion." 
Considering Officer Jones' background, this may be a dangerous move.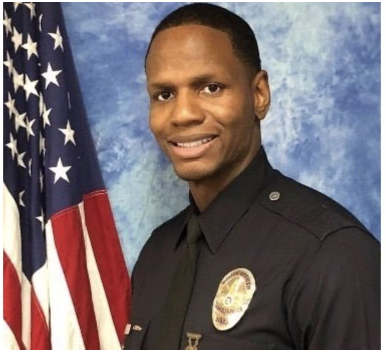 OFFICER'S ATTORNEY ISSUES A STATEMENT 
Officer Jones' attorney, Leslie Wilcox, made this statement on behalf of her client, "This is something he says that he will be living with every day for the rest of his life. He is trying to figure out a process to keep moving forward when he knows her family can't." 
"He's truly devastated at the results of the officer-involved shooting, as heartbroken a man as you can imagine," said attorney Wilcox. "He was acting the way he was trained to do. It's hard for him to see it as it is being portrayed." 
Is this the statement of a man who isn't taking responsibility or accountability?  
HIS LIFE BEYOND LAPD 
Following is a synopsis of the information on Officer Jones' life beyond LAPD as provided by various sources, including the New York Times.
He was an 11-year veteran of LAPD and served for almost nine years as a North Hollywood community relations officer. He was born in Kentucky and his mother worked multiple jobs to support the family. He later attended the University of Louisville, where he earned his degree in communications. 
He moved to Los Angeles in 2006 and joined LAPD and was proud of belonging to the Thin Blue Line and Black Lives Matter. He tweeted, "I'm a black man. I'm the father of a black son. I've been the victim of racism. I am the LAPD. I have the power and determination to affect CHANGE in the community."
Officer Jones and his wife created a nonprofit called Officers for Change, to provide donated food, toys and other necessities for children in low-income communities.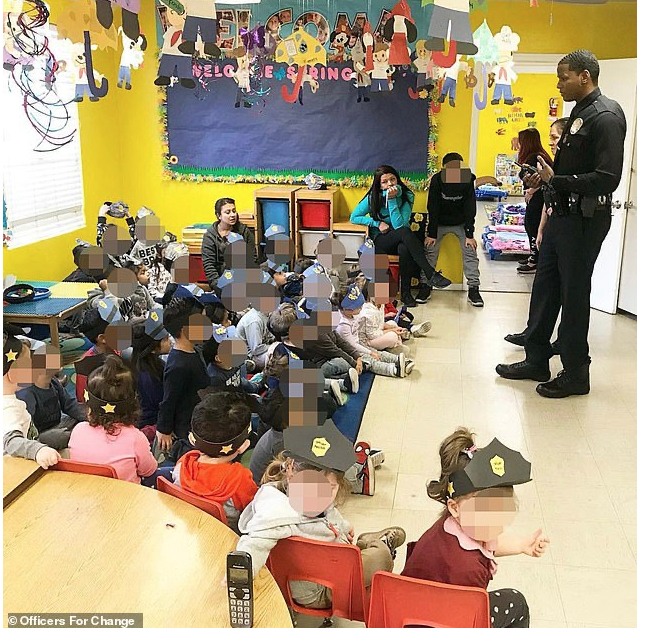 The Orange County/LA Daily News article provided a tweet from the past by Officer Jones, which it states "…might explain why he rushed ahead of his colleagues in the Burlington store."  He wrote regarding  911, "We remember those who perished that day and the courage, humanity … and bravery of the first responders who ran toward disaster in an attempt to save life and property." 
A FAIR TRIAL 
It does not appear that either Officer William Jones nor the Los Angeles Police Department is attempting to avoid responsibility for the tragic and regrettable event that occurred on December 23.  Officer Jones deserves a fair, complete and unbiased hearing like anyone else in this country, and Los Angeles must assure that happens. 
(Phyllis M. Daugherty is a contributor to CityWatch and a former Los Angeles City employee.)