DEEGAN ON LA-Old school political methods merged with new political-reality social media to unexpectedly sweep the Silver Lake Progressive slate to a big victory in the recent Silver Lake Neighborhood Council elections. 
"We really had no idea whether we could win, we were going against incumbents who had won several elections in a row," newly elected board member Nicholas Fox Robbins told CityWatch in a post-victory interview. "We had no indication, even on Election Day, that we would win as handily as we did," he added. 
Robbins was part of a slate formed by combining two smaller slates that each had concerns about how the incumbent neighborhood council was handling things. In an internal feud that spilled over into the public eye, some of the former council board members had been at each other's throats with claims and counter-claims that there were violations of bylaws, policies and procedures, as well as anti-Semitic language, "race baiting and cyber-bullying." 
The fact that the number one issue for Silver Lake Progressive was to "Restore Civility to the Neighborhood Council" speaks volumes and obviously hit some nerves. That campaign plank called for the council to operate with "respect and civility, especially when presented with differing views and opinions…by welcoming opinions beyond what we believe as individuals." 
Anyone who followed the Silver Lake Neighborhood Council in the lead up to the election knew about the messy squabbling among board members, and the inability of SLNC leadership to quash it rather than being a principal voice in the negativity. Even in defeat, an unseated incumbent council officer challenged the election results. And even after that was denied, and the election was certified, harsh feelings have remained. 
A rival slate called "Silver Lake Together," consisting of incumbents with a leading campaign plank of "growth, development and preservation" also won some seats. The new board will be a combination of the two slates, with Silver Lake Progressive having the edge. 
Both slates want to steward the Silver Lake Reservoir, which is good news for the community. And, both raised concerns about dealing with the issue of homelessness in Silver Lake. 
The positions will necessarily iron themselves out once the flush of victory passes and the hard, administrative work of running a neighborhood council begins. None of the new board members from Silver Lake Progressive have ever held elective office, according to Nicholas Robbins, (photo below) while their new coalition partners from SLT already know how to operate the levers of power.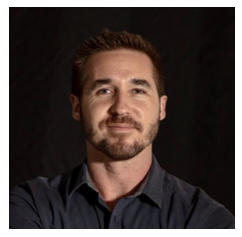 How they (Silver Lake Progressive) managed to win could represent a playbook for future elections at any level. The group relied on tried and true door-knocking (canvassing) and using social media to reach digital-age voters. "We knew from the beginning we could win, if we got social media savvy young people to come out and vote," said Robbins. 
He elaborated on their successful voter outreach, saying, "We went hard to the paint on social media, knowing that GOTV (get out the vote) was crucial. We ran a digital campaign with a Facebook group, and Instagram. However, canvassing, the door to door part of our GOTV effort, turned out to be as important as our digital campaign. We slowly got the impression from people answering those doors that the opposition was not door knocking, or at least not on as many doors as we did. I personally knocked on about 400 doors." 
As for governing instead of dividing, Robbins, a neophyte politico was statesman-like in saying: "Silver Lake Progressive has no interest in perpetuating antagonisms. We see our opponents as our constituents and allies in community growth. There is still lots of tension from the challenges, but all of our slate is ready to have positive relationships with all the people we ran against." 
That approach will benefit the whole Silver Lake community and hopefully return civility to the neighborhood council.
(Tim Deegan is a civic activist whose DEEGAN ON LA weekly column about city planning, new urbanism, the environment, and the homeless appear in CityWatch. Tim can be reached at [email protected].) Edited for CityWatch by Linda Abrams.