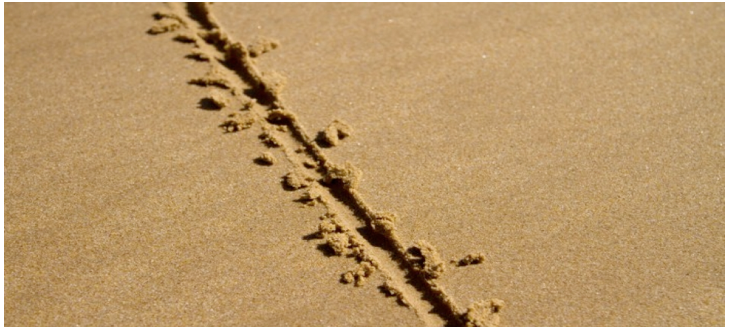 EDUCATION POLITICS--In the education market, charter schools are often sold as a way to help black and brown children. 
But The National Association for the Advancement of Colored People (NAACP) isn't buying it.
In fact, the organization is calling for a halt on any new charter schools across the nation. 
Delegates from across the country passed a resolution at the NAACP's national convention in Cincinnati last week calling for a moratorium on new charters schools. Approval of the new resolution will not be official until the national board meeting later this year. 
This resolution isn't a change in policy. But it strengthens the organization's stance from 2010 and 2014 against charters. 
Specifically, the resolution states: 
"…the NAACP opposes the privatization of public schools and/or public subsidizing or funding of for-profit or charter schools…"
"…the NAACP calls for full funding and support of high quality free public education for all children…" 
The resolution goes on to oppose tax breaks to support charter schools and calls for new legislation to increase charter school transparency. Moreover, charters should not be allowed to kick students out for disciplinary reasons. 
This goes against the well-funded narrative of charter schools as vehicles to ensure civil rights. 
The pro-charter story has been told by deep pocketed investors such as the Koch Brothers and the Walton Family Foundation.  But the idea that a separate parallel school system would somehow benefit black and brown children goes against history and common sense. 
The Supreme Court, after all, ruled separate but equal to be Unconstitutional in Brown vs. Board of Education. Yet somehow these wealthy "philanthropists" know better. 
People of color know that when your children are separated from the white and rich kids, they often don't get the same resources, funding and proper education. You want your children to be integrated not segregated. You want them to be where the rich white kids are. That way it's harder for them to be excluded from the excellent education being provided to their lighter skinned and more economically advantaged peers. 
Julian Vasquez Heilig, education chair of the California and Hawaiian NAACP chapter which proposed the new resolution, says its ironic charter schools are marketed as school choice. 
The endgame, says Heilig, is to replace the current public schools with privatized charter schools. This is exactly what's been proposed in the US territory of Puerto Rico. 
It's not about giving parents more choices. It's about eliminating one option and replacing it with another. It's about reducing the cost to educate poor and minority children while also reducing the quality of services provided. Meanwhile, public tax dollars earmarked to help students learn become profit for wealthy corporations running charter schools. 
As the Presidential election heats up, it will be interesting to see how Hillary Clinton and Donald Trump address the issue. Already school choice policies have been wholeheartedly embraced by the Republican nominee. Not only does he favor charter schools, he also supports school vouchers and other schemes to privatize public tax money. This shouldn't be a surprise since he ran his own private education scam – Trump University. 
Clinton, on the other hand, has been more measured in her support, even criticizing some aspects of charter schools. However, her campaign has issued statements saying she supports only "high quality charter schools" – whatever those are. 
Moreover, just this week at the Democratic National Convention, Clinton staffers met with hedge fund mangers from Democrats for Education Reform (DFER). 
According to Molly Knefel who covered the meeting for Truthout, the mood was not positive toward ending corporate education reform strategies. 
She reported that moderator Jonathan Alter worried about the argument becoming based on social justice. 
"If it becomes a social justice movement, doesn't that in some ways let, for lack of a better word or expression, Diane Ravitch's argument win?" asked Alter. "Which is, 'don't blame any of us, don't focus on schools; if we don't solve poverty, nothing is going to get better.' Isn't there a danger of falling away from the focus on at least some responsibility on schools?" 
Apparently Alter is falling back on the old chestnut that under-funded schools should be blamed and shut down if they can't help the neediest children to the same degree as well-resourced schools. And any attempt to focus on underlying inequalities would somehow give teachers a free pass? I suppose Alter believes a fire company that can't afford a fire truck should be just as effective as one with three new ones. 
Meanwhile, longtime corporate education reformer Peter Cunningham was asked specifically if school integration was important. He responded tellingly: 
"Maybe the fight's not worth it. It's a good thing; we all think integration is good. But it's been a long fight, we've had middling success. At the same time, we have lots and lots of schools filled with kids of one race, one background, that are doing great. It's a good question." 
The number of segregated schools where students "are doing great" is certainly in question. Perhaps he's referring to well-resourced all-white private schools for the children of the rich and powerful. Or maybe he means the all-black charter schools where administrators handpick the best and brightest students and refuse to educate those most in need. 
One hopes Clinton will continue to fight alongside the NAACP and other civil rights organizations like Journey for Justice and the Rev. William Barber's Moral Mondays to defend public schools against the failed education policies of the George W. Bush and Barack Obama administrations. 
Two weeks ago DFER President Shavar Jeffries criticized the finalized Democratic education platform for turning against corporate education reform. This transformation away from school privatization and standardized testing was the result of education activists Chuck Pascal of Pittsburgh, Troy LaRaviere of Chicago and Christine Kramar of Nevada who worked hard to ensure the platform – though non-binding – would at least set forth a positive vision of what our public schools should look like. 
Make no mistake, the tide is turning. It is becoming increasingly difficult for charter supporters to claim their products boost minority children's civil rights. 
Too many people have seen how they actually violate them. 
(Steven Singer is a husband, father, teacher, blogger and education advocate. He blogs at http://www.gadflyonthewallblog.wordpress.com. This piece appeared in Common Dreams. Prepped for CityWatch by Linda Abrams.