ANIMAL WATCH - Miami-Dade County's 34-year-old Pit Bull-ban, which also prohibits dog height and weight restrictions in housing decisions, could come to an end if legislation filed by two female Republican lawmakers passes in the Florida Legislature this year, according to the CityandStateFL political-interest newsletter 
But it could also encourage even more severe dangers by making it easier to maintain Pit Bulls for dog-fighting operations within the residential areas and invite the ancillary illegal activities of gambling, prostitution, drug and gun sales into residential communities where unsuspecting neighbors will become targets of increased crime. 
The current provision reads:
Under Miami-Dade County ordinance, Chapter 5, Sec. 5-17, it is illegal for residents to own or keep an American Pit Bull, American Staffordshire Terrier, Staffordshire Bull Terrier, or any other dog whose characteristics closely resemble those of the pit bull breed. 
The ordinance, which was enacted in 1989, was upheld by voters in 2012.
Two simultaneous bills (SB 942, HB 941), sponsored by state Sen. Alexis Calatayud and state Rep. Demi Busatta Cabrera, both Miami-Dade Republicans, would remove the breed ban in that county, while also prohibiting municipalities from enacting dog height and weight restrictions and keeping public housing from enacting restrictions according to, the popular political newsletter. 
The bill's sponsors point to findings from federal agencies that dog breeds are not a factor in whether a dog is aggressive or not, but does not mention which agencies made that determination, nor what the results have been for subsidized public housing residents. 
Additionally, they argue such restrictions increase the burden on local animal control agencies, which is really not a valid point, because it is likely that Pit Bulls living in close proximity generate as many—if not far more—calls regarding nuisance activities, such as not being properly confined and/or attacks or threats to other residents. 
The final point, that, "A loss of housing is one of the most common reasons dogs are turned over to animal shelters" may be true; however, if Pit Bulls are not allowed in the area, the animals being taken to the shelter are not generated from this area—and, thus, enforcement of the current restrictions does not markedly affect the current cost.   
QUESTION FOR THE LEGAL BEAGLES – Why is this property rights issue a political decision? 
With so many decisions now made by courts at every level across the nation, why are jurisdictions still having to fight the issue of whether or not a community, city or state has the legal power AND RIGHT to establish rules or restrictions on dog breeds (which is a matter of property ownership, not a Constitutional issue) if it is the will of the people? 
"In 2012, Miami-Dade County became the first municipality to place their longstanding pit bull ban on a countywide ballot during a primary election. By a wide margin, 63% to 37%, voters favored keeping their pit bull ban. In 2014, Aurora, Colorado became the first city to place their pit bull ban on a ballot during a general election. Again, by a wide margin, 64% to 36%, voters chose to keep their ban, indicating that the majority of these voters do not want to live next door to a pit bull," according to Dogsbite.org. 
See entire list of federal, local, state court cases to present. 
Breed-Specific Legislation (BSL) FAQ - DogsBite.org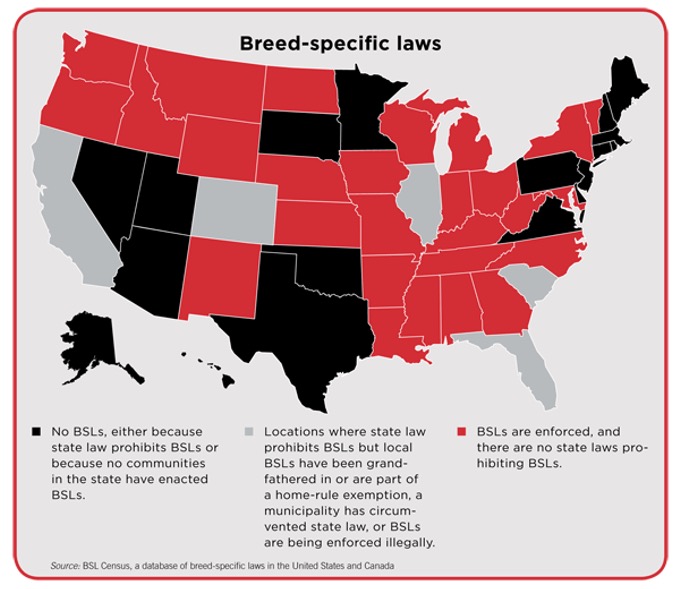 Legislating Dangerous Dogs - DogsBite.org 
INCREASED CRIMINAL ACTIVITY SHOULD BE OF CONCERN 
Following is a summary of just a few of the recent dog fighting arrests, which also include animal cruelty charges, in the Southwestern Florida area—even with the ban in place. 
Do the politicians and humane organizations, including Best Friends Animal Society—which first supported this change in 2012, really believe that there will not be an increase in the abuse of these dogs when there is no restriction on owning them? Currently—even though many are reportedly living in the area—the ban provides a measure of protection from this bloodthirsty, depraved activity being conducted and undetected. 
According to CityandStateFL, the legislation already has cleared two committees in the Senate and one in the House. But some critics have said the legislation further hamstrings local officials from making decisions about their community. Legislative groups everywhere have become bold about passing preemption measures, which bypass local autonomy in decision-making—a common issue in the current and past several legislative sessions. 
1989 mauling led to Pit Bull ban 
CityandStateFL explains that the county's breed restrictions first came after an incident in 1989 in which then seven-year-old Melissa Moreira was attacked by a neighbor's Pit Bull and required extensive reconstructive surgery for the gruesome damage to her face. The dog then attacked her mother and grandmother before a neighbor shot and killed it." 
It also states that after the attack, the Miami-Dade County Commission enacted a ban on all pit bulls and pit bull mixes. In the ensuing decades, thousands of pit bulls were captured and euthanized by the county. The local ordinance faced legal challenges in 2009 that slowed dogs being put down. County residents then voted by an almost 2-1 margin in 2012 to keep the ban. Meantime, Miami-Dade commissioners have tried but failed to overturn the ban. 
In recent years, the Florida Legislature has begun to step away from using breeds as a determining factor in restrictions, but have left the Miami-Dade County ban in place. Legislation last year made it so that dogs would not be registered as dangerous based on breed, but on the behavior of the individual animal. It also banned municipalities from having breed restrictions, but grandfathered in Miami-Dade's long-time ban. 
Studies Show Bans Don't Work, Sponsor Says 
Speaking on behalf of her bill before the Senate's Agriculture Committee, Calatayud said studies have shown that breed restrictions are ineffective at preventing dog attacks.. " 
State Sen. Geraldine Thompson, a Windermere Democrat, voted against the bill because she said she's a proponent of home rule and said she would defer to those elected individuals who are closest to the citizenry." 
DOES MIAMI-DADE HAVE A DOGFIGHTING PROBLEM?
LEE COUNTY SHERIFF'S OFFICE ANIMAL CRUELTY INVESTIGATION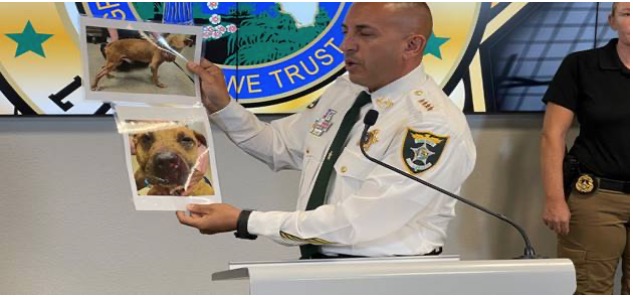 April 13, 2023, LEHIGH ACRES, Fla.– A father and son were arrested for allegedly running a dogfighting ring in Lehigh Acres. 
According to the Lee County Sheriff's Office (LCSO), Anthony Pew Sr. and Anthony Pew Jr. have been charged with multiple counts of dog fighting, baiting and animal cruelty IN THE LARGEST DOG FIGHTING INVESTIGATION IN LEE COUNTY HISTORY. 
On March 30 deputies investigated a Lehigh Acres home on West 9th Street. 16 dogs were discovered alive with severe injuries, evident of dog fighting. 
An investigation into another nearby home located on Aspen Avenue South found much more of the same. Dogs were locked in cages filled with urine and feces. The dogs were malnourished, according to the LCSO.
According to Lee County Sheriff Carmine Marceno, this was the largest dog fighting investigation in Lee County history.
Multistate dog-fighting, cocaine ring extended to Florida
Mar 11, 2022 — A dozen people have been convicted in a Georgia-based dog-fighting and cocaine distribution ring that extended to Florida and Alabama, ... 

South Florida dogfighting rages on despite tough laws | News
Dec 21, 2022 — A man is facing animal cruelty and other charges after police said he ran a cockfighting ring on a property in southwest Miami-Dade. 
The man had purchased fighting dogs from Norfus himself. He claimed to have firsthand knowledge that Norfus was even elctrocuting dogs in his back yard.
Sheriff: Torturous abuse, suffering' in Florida man's dog fighting ring
COLLIER COUNTY, Fla. —(WESH) July 13, 2021
The 40-year-old suspect denied that he was fighting the animals, saying they were injured during breeding.
A southwest Florida man is facing charges that he operated dog and rooster fighting rings out of his home.
The Collier County Sheriff's Office said they found injured roosters and pit bulls at the home of Rafael Del Valle Jomarron and an empty pool that had been converted into a fighting pit.
Deputies seized six female bull terriers, one female hound dog, two male bull terriers and a rooster that had severe injuries to its chest and back.
One of the dogs had 249 scars and wounds, while a 3-year-old female bull terrier had 109 scars and wounds.
Deputies also turned up vials of suspected anabolic steroids and performance enhancing supplements.
Officials said the animals "appeared malnourished, scared and stressed."
"The ASPCA forensic veterinarian is of the opinion that the dogs' past and present injuries are consistent with organized dog fighting and they were suffering and in pain from past and present injuries/untreated medical/dental conditions," according to the arrest report.
He was charged with multiple felonies animal cruelty and fighting
JSO stumbles upon suspected dog fighting...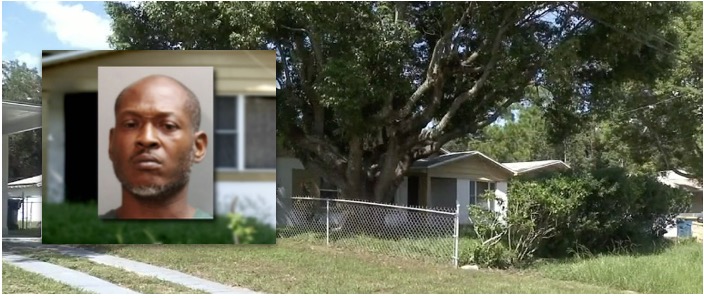 Aug 30, 2022 – (WJXT News4Jax) JACKSONVILLE, Fla.  "According to investigators, when police arrived at the home and knocked on the door, they heard noises in the backyard, and when they approached that area, they discovered an alleged dogfighting match. The arrest report states that when spectators saw officers approaching, someone yelled "police," and multiple people started running and jumping the fence to get away," News4JAX reports..

Man Indicted for Dog-Fighting Violations of the Animal Welfare Act 
Friday, October 7, 2022 ... "Dogfighting for entertainment and profit is the organized and atrocious business of breeding and conditioning dogs to fight  According to court documents, Casillas and his co-conspirators (including one who has been living in Florida) have operated for over 30 years in Puerto Rico and elsewhere "Stone City Kennel," which breeds and fights pit-bull type dogs in the United States and internationally. Stone City Kennel has participated in over 150 dog fights in locations that have included Puerto Rico, México, Ecuador, Perú, the Dominican Republic, New Jersey and New York.  In 2020, Casillas explained that Stone City is "Me [and] my partner in Florida." According to Casillas, he does not "pick up" dogs during fights, meaning that he does not remove a losing dog from a fight.

Couple arrested, banned from owning pets after authorities ...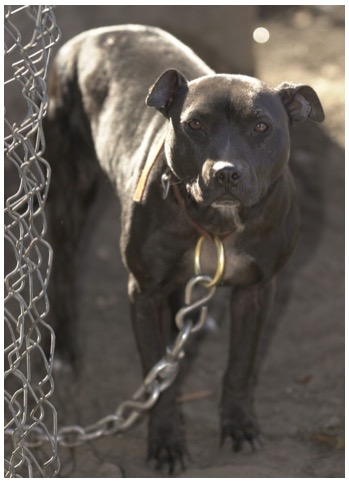 GAINESVILLE, Fla  Nov 16, 2022.  Sheriff's deputies arrested a husband and wife Tuesday after authorities said they found 10 starving, dirty dogs without water in their backyard. 
The State Attorney's Office in Alachua County filed 10 counts of aggravated animal cruelty and two counts of fighting or baiting animals – all felonies – against the couple. They were identified as 36-year-old Landis J'Marcus Finch, and his wife, 35-year-old Kendra Nichole Reshard-Finch, both of Waldo.

Man shoots woman during dog fight in South Beach, police ... 
Jan 28, 2023 — MIAMI BEACH, Fla. – A man fired his gun while trying to separate two fighting dogs and injured a woman and the dogs on Friday in South Beach ...
(Phyllis M. Daugherty is a former Los Angeles City employee, an animal activist and a regular contributor to CityWatch.)