ANIMAL WATCH - On August 30, Judie Mancuso, CEO of Social Compassion for Animals, and sponsor of AB 1881, introduced by Assemblymember Miguel Santiago, sent a news release to Cal-Animals (California Animal Welfare  Association), announcing "AB 1881, the Dog and Cat Bill of Rights, Fails to Pass the Senate." 
The advisory was marked "FOR IMMEDIATE RELEASE," and it publicly scolded Cal-Animals—a coalition of 240 animal shelters, humane societies, SPCA's and non-profit organization—for opposing the bill, which is its right under the First Amendment to the Constitution of the United States.  
In fact, it was an obligation for Cal-Animals to object to allegations made in the Bill that adopters are not being provided adequate information by California sheltering agencies on how to care for new pets and also the implication that this alleged inadequacy is causing the return of animals to shelters all over the state. 
It is also the duty of Cal-Animals to assure owners who can't keep a pet or someone who finds a lost/stray animal that it will receive needed care at a CA animal shelter.  
It was crucial for Cal-Animals to explain the negative impact AB 1881 could have on unwanted animals by causing them to be dumped on the streets or left without care, rather than brought to a shelter, because the Bill implies that CA shelters don't care about the animals' "rights."  
Also, it was necessary for Cal-Animals to object to AB 1881 singling out animal shelters, humane societies, SPCA's and "rescue" organizations to be cited and fined by the Attorney General or local City Attorney if the notice of "rights" provided by Social Compassion in Legislation in AB 1881 was not posted constantly in a visible location in each shelter and on its website. (There was no comparable mandate for breeders, Craigslist or others who provide animals to the public.) 
See:  Cal-Animals Letter of Opposition to AB 1881: 
MEDIA RELEASE BY SOCIAL COMPASSION IN LEGISLATION: 
Mancuso is the President of a 501(c)(4) organization called "Social Compassion in Legislation." A 501(c)(4) is a non-tax-deductible social welfare group that can advocate for causes and propositions and also endorse specific candidates. 
Following is the wording (in pertinent part) of the "release" which was sent to Cal-Animals on August 30, 2022, and posted in its entirety on the SCIL website:
AB 1881, the Dog and Cat Bill of Rights, Fails to Pass the Senate 
"…we are frustrated to announce that AB 1881, the Dog and Cat Bill of Rights has failed to pass the Senate. We are particularly dismayed to convey that CalAnimals, the association representing animal control agencies and animal shelters in the state, played the leading role in killing the bill. 
Why would CalAnimals, who hold themselves out to be an animal welfare organization, be against a bill that simply aims to help educate potential adopters about the needs of dogs and cats?  
From what we gather from their opposition letter, conversations, and phones calls to legislators, the bottom line is that they don't want to be told what to do, and they claim they are already educating and doing a great job. 
Also, they claimed having these 7 educational bullets would intentionally stop adoptions. Does the leadership of CalAnimals genuinely believe that Assemblymember Santiago, SCIL, and the rescue community supporting the bill is aiming to stop pet adoptions? 
It's disingenuous and absurd that they would actually believe and write that in their letter!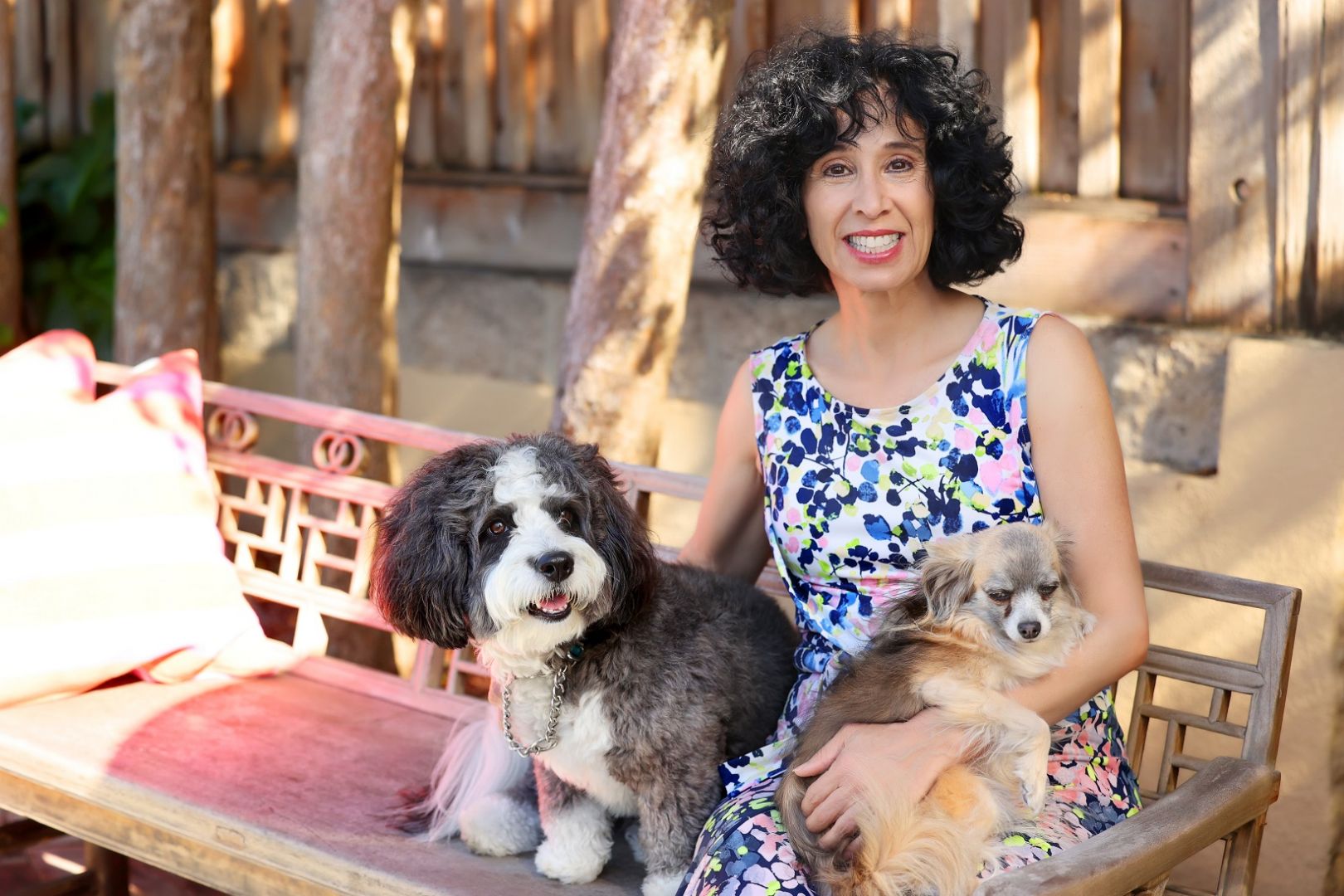 Judie Mancuso, founder/CEO/president, Social Compassion in Legislation 
CAL-ANIMALS LETTER OF OPPOSITION (Excerpts) 
On August 12, 2022, Jill Tucker, CEO, California Animal Welfare Association wrote to OPPOSE AB 1881 on behalf of the 240 member shelters, animal care agencies, non-profit rescue organizations, stating that CAL-Animals hoped it would have been able "to secure reasonable amendments to the bill to remove our opposition…but it's become very clear that we must all engage to share our concerns." (Entire letter can be seen here.) 
As professionals committed to the care reunification and adoption of dogs and cats, we wholeheartedly agree that shelters and pet owners have a duty to make certain their dogs and cats live lives free of cruelty, abuse and neglect.  California statute already sets these standards and empowers enforcement agencies to ensure these basic requirements are met…. We also agree that education is key, which is why our sheltering operations across the state provide services to ensure adopters are prepared to take on the responsibility of a new companion. 
AB 1881 is entirely misdirected.  Where shelters and rescues work to create great adoptions, AB 1881 is intended to stop people from adopting.  The suggestion that those coming to shelters to help homeless animals are uneducated and ill-intended is hurtful to the very people who are making lifesaving change in our state.  
AB 1881's focus on shelters and rescue groups sends a deliberately judgmental and unsupportive message to, not only the folks working on the front line, but to struggling families and to the good people of California who choose to provide homeless pets a place in their families. 
Lastly, the mechanisms for enforcement are a terrible use of local law enforcement resources to even contemplate shelters and rescue organizations being fined for not having this posting up at all times.  (See entire letter here.) 
AB 1881 IS "SPECIFICALLY VAGUE"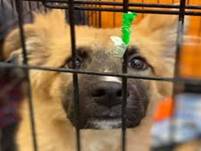 One animal-law expert described Assembly Bill 1881 as "specifically vague." 
"The Dog and Cat Bill of Rights in California, contains idealistic and undefinable concepts and goals, and ignores the need for everything codified by the State to be capable of being clearly identified. In other words, the old saying, 'I know it when I see it' (referring to such things as exploitation, or fear and anxiety) is a good start, but does not constitute factual evidence when an animal's life or well-being are at stake," he explained.  "A trip to the vet for necessary preventative care could easily cause fear and anxiety."  
He pointed out the unclear and occasionally contradictory wording of the notice that shelters or rescuers will be required to post with a citation and penalty of $150, the second time someone reports it was not visible: 
(c)  The notice required by subdivision (a) shall read as follows:  
Dogs and cats deserve to be free from exploitation, cruelty, neglect, and abuse.  
Dogs and cats deserve a life of comfort, free of fear and anxiety.  
Dogs and cats deserve daily mental stimulation and appropriate exercise considering the age and energy level of the dog or cat.   
Dogs and cats deserve nutritious food, sanitary water, and shelter in an appropriate and safe environment.  
Dogs and cats deserve regular and appropriate veterinary care.  
Dogs and cats deserve to be properly identified through tags, microchips, or other humane means.  
Dogs and cats deserve to be spayed and neutered to prevent unwanted litters."  
(d)  The Attorney General, or the district attorney or city attorney in whose jurisdiction the violation is alleged to have occurred may bring a civil action to enforce a violation of subdivision (a).   
(a)  This division does not create or imply a private right of action for a violation of this division. It is the intent of the Legislature that the notice set forth in Section 31800 is solely to inform potential owners of the standards for basic physical care and emotional well-being of dogs and cats.  
(b)  This division does not create a crime or a penalty other than the penalty provided in subdivision (b) of Section 31800 regarding posting requirements for educational purposes. 
(See final Bill text here.) 
OTHERS OPPOSED AB 1881 
The American Kennel Club joins CVMA and AHI in Opposing California Assembly Bill 1881
An April 18 letter from the CVMA to Assemblyman Miguel Santiago—the bill's author—advised him that, "The American Kennel Club joins CVMA (California Veterinary Medical Association) and the Animal Health Institute (AHI) to make a combined public statement opposing the proposed California Assembly Bill 1881, also known as the "Dog and Cat Bill of Rights."   
This new bill has raised concerns because, according to the above groups, it "would undermine the rights of dog and cat owners to make appropriate health care decisions and take the best possible care for their beloved pets. ... Instead of simply providing a list of helpful reminders and guidelines for pet owners, the bill signals a radical shift in the legal status of animals and who is responsible for care decisions."  
The statement continued that "this bill could make it hard for pet owners and veterinarians to get pets appropriate care or make decisions to get their pets the best healthcare possible if it is passed."  
And it added, "the groups fear that the shift in a pet's legal status in California can cause future unintended consequences and litigation."  (See here.) 
THE SLIPPERY SLOPE OF ANIMAL RIGHTS 
AB 1881 applies to dogs and cats only. It did not extend to the other many species that are impounded and adopted out by shelters. Cal-Animals Director Jill Tucker stated her concern that this implies the welfare of other species is of lesser concern. "Cal-Animals maintains that ALL animals under the care of shelters must legally receive the same level of care," she said. 
NEW YORK COURT OF APPEALS DECISION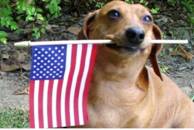 An important recent NY Court of Appeals decision upheld that "rights" are restricted only to humans under the Constitution. Humans must then make the decisions and take responsibility for the care—or lack thereof—of pets or other animals, and can be held accountable for those decisions.  
Granting animals "rights" has the potential of changing (muddying) their legal status and granting them "personhood" so that they are no longer protected by animal-cruelty/neglect laws.  
Because there is no legal enforceability of a "right" for an animal, this could also weaken/destroy the clear obligation of owners to provide veterinary/medical care and their ability to make important decisions on behalf of the animal.  
See: Court Rules: "Animals Do Not Have Rights" 
There also seems to be some competition among animal-advocacy groups for the prestige and accolades—including financial ones—of being the first to have the acceptance of "animal rights" printed into law. 
OPPOSITION CONTINUED TO GROW AGAINST AB 1881 
California Globe Senior Editor Evan Symon wrote on April 21, in Opposition Continues to Grow Against Dog and Cat Bill of Rights Legislation  that despite being continually rewritten, the bill had not yet reached one Committee and already "faced drastically increased opposition…following many dog owner and veterinarian groups announcing their stance against the proposed law." 
AB 1881 DID NOT OFFER SOLUTIONS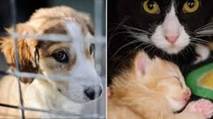 One CA Senator expressed the concern that AB 1881 is "a bill looking for a problem." 
In addition to the faulty, burdensome and specifically vague wording, it also creates an unfunded mandate (because shelters have no way to recover the cost of creating the required posting.)  
It also does not address any need for advisories regarding the care and needs of animals when they are advertised on Craigslist or any of the internet locations selling/giving away pets.   
AB 1881 was a serious and senseless assault on the animal shelters and humane societies of California and was unnecessary and self-serving.  
THE FINAL WORD FROM:  JILL TUCKER – CEO OF CAL-ANIMALS 
We are thrilled that members of the senate were ultimately able to see this bill for what it was; a waste of legislative resources," said Jill Tucker, CEO of CalAnimals. 
The wonderful Californians that choose to adopt pets from shelters and rescues are our heroes. This is the last group of people that needs to be warned by a poster that animals need proper care.  
AB 1881 was entirely misguided to target this audience from the start and added insult to injury by threatening shelters and rescues with fines for failing to comply. The senators that voted to stop this bill made a vote in support of our shelters and adopters, and for that we are sincerely grateful.
(Phyllis M. Daugherty is a contributor to CityWatch and a former Los Angeles City employee.)