ANIMAL WATCH - A real dog-bite "accident" is offering a treat to a dog who unintentionally nips your finger. 
Recently, severe or fatal Pit Bull attacks have been called "accidents" by relatives, media reports or advocates for the breed in order to excuse a violent, unprovoked act, minimize damage and/or protect the dog. 
Pit Bulls have always been bred for fighting—first bulls and bears—and later other dogs. Breeding it as a pet would mean removing the "game" bloodline and that would be the end of the lucrative, underground sport of dog fighting, which is thriving with the advent of streaming and on-line gambling. 
Here's a look at some of these "accidents," which are being reported all over the world and an effort by one elected representative to assure they were reduced by State legislation. 
PIT BULL KILLS 82-YEAR-OLD RETIRED TEACHER   
An 82-year-old retired teacher, Sushila Tripathi, was mauled to death by her son's pet Pit Bull dog in the Kaiserbagh area of Lucknow on Tuesday morning, according to India Today. 
Her son, Amit, a gym trainer is the owner of the dog, named Brownie, which has been at the home for three years. 
The incident reportedly took place at around 6 a.m. when the woman was alone in the house and occurred while she was attempting to give the dog food. She was bitten 13 times. Later, her son found her lying in a pool of blood. 
She was rushed to the Balrampur hospital where she was declared dead. The cause of death is said to be an "excessive loss of blood." 
NaturesWorld.com described this as "a tragic accident." 
At first, the Lucknow municipal corporation [city agency] refused to return the dog to Amit Tripathi. 
Then, eight different people reportedly contacted the municipal corporation to adopt the infamous Pit Bull. And, "an institution in Bangalore has expressed its desire to adopt him." 
A team of four municipal doctors is keeping an eye on his behavior, the report states.  A long list of commenters said the dog was not responsible for its actions." 
The dog was later returned to his owner. 
A final report stated that the owner "has given his dog to one of his close relatives, who is a dog lover. He refused to reveal the identity of the person who adopted the dog, the India Today report states. 
Pit Bull Attacks 4-Year-Old Boy, Babysitter Helped Save His Life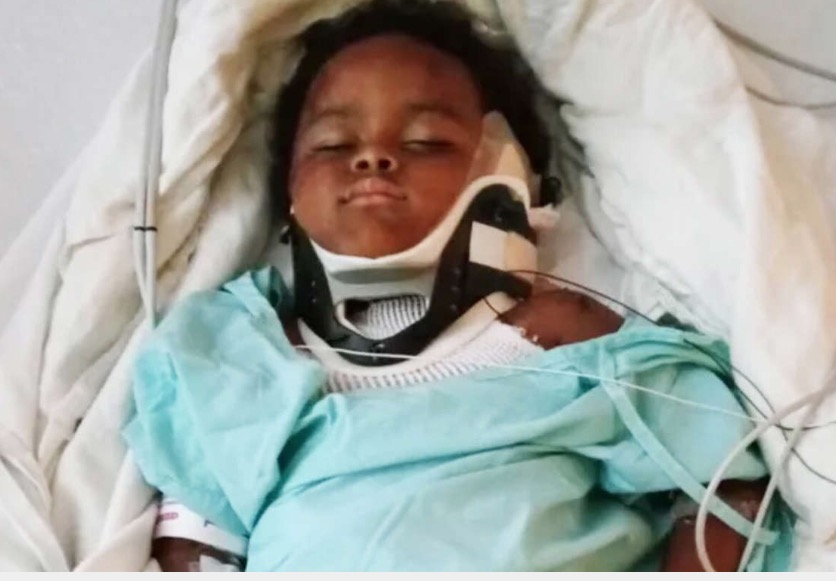 A 4-year-old boy is recovering in the hospital after his family says he was mauled by a Pit Bull while on a walk in his Fresno, Tex., neighborhood with his 15-year-old babysitter. 
On August 4, Cortney Neal told KPRC-TV, his son Carson was attacked last week, while he was outdoors with a 15-year-old babysitter and her 7-year-old brother when the dog appeared. 
"He's like, 'the dog was big, dad,…and he dragged me,'" Neal said, "I kind of froze, dad," the young victim said. 
According to the station, the babysitter helped save the boy by grabbing at the dog's collar and screaming for help. The family credited her with never leaving him. 
Cortney Neal explained that a dog had [accidentally] gotten out of a yard in their neighborhood, 
According to the report, the owner of the Pit Bull finally managed to pull him away, but the attack had reportedly "caused nerve damage to the boy's face." 
Despite multiple surgeries and stitches to his head and arm, Neal says his son remains in the ICU due to leaking spinal fluid. 
According to a GoFundMe campaign for Carson's hospital expenses, "the dog latched on and dragged him by the side of his face." 
The attack on Carson comes a little more than two weeks after 71-year-old Freddie was mauled to death by seven Pit Bulls while walking on the street at 1:30 p.m.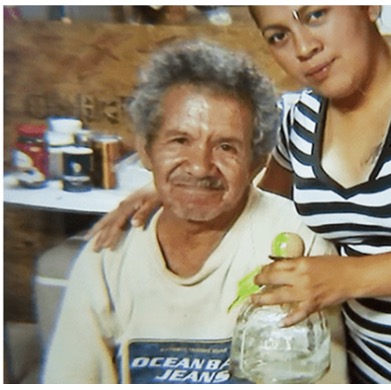 See: Pit Bull Cult-Mentality Ignores Violent Attacks, Deaths by Breed 
"Pit and Run Accident" in OH 
On July 21, in Cleveland OH, Fox8 News interviewed the owner of a lovely Golden Retriever named Lucy, who explains that they were walking in a tree-lined residential area in Cleveland Heights when a Pit Bull jumped out of the window of an SUV and attacked them both. 
He told Fox News, "I thought to myself it's a good thing dogs don't jump out of cars because this one looks like it wants to kill us and just as I thought that it jumped out of the car and barreled across the street and came after us." 
He pointed out the location to Fox8 News and described that the dog ran across more than two lanes of traffic and a wide median to get to them. Fortunately, the owner of the Pit Bull was able to reach the location quickly and capture his dog. 
The victim told Fox8 News that when the owner picked up his dog and walked away, he yelled at him to exchange information but he never turned back and just drove away. 
A witness took a picture of the license number so that police were able to locate the owner of the Pit Bull. See Fox8 News video here. 
HSUS Official Fights Order to Euthanize her Pit Bull after it Kills Elderly Woman 
In 2019 the entire nation was shocked when a Pit Bull belonging to Annie Hornish, a former Connecticut State representative and then a state rep for the Humane Society of the United States opposed a court order for her Pit Bull to be euthanized after the dog attacked. 
Hornish, had described the incident as an "accident" that occurred when the the Pit Bull jumped up to greet Janet D'Aleo, a family friend, and the elderly woman fell. 
The Pit Bull attacked the elderly woman inflicting "massive" wounds, resulting in her death, according to police. 
Hornish previously told the Journal Inquirer she had adopted the three-year-old male dog named Dexter about six to eight months previously — but he "was not properly licensed," police said. 
She also stated that the Pit Bull had "never showed aggression." However, there were also at least two prior bite incidents involving the dog, police stated. 
D'Aleo suffered "massive injuries, including flesh, muscle, and tendon loss to her extremities," in the dog attack, Police Chief Richard Brown has said. She died at Baystate Medical Center in Springfield. 
Police determined that the dog's attack on D'Aleo — using the Ian Dunbar Bite Assessment that ranks bites according to severity — rated a 6 out of 6, meaning it was the most severe, according to Brown. 
A level 6 means a victim has died and the dog "is extremely dangerous and mutilates. The dog is simply not safe around people." 
Euthanasia is recommended for level 6 because the quality of life is so poor for dogs that have to live out their lives in solitary confinement, according to the assessment. 
See: Pit Bull Adopted by HSUS Official Fatally Mauls Woman, 95 - Brutal Attack or 'Freak Accident'? 
LOOKING BACK AT "ACCIDENTS" (Updated July 12, 2021)
'Yard Accident' at Best Friends Involving Two Vick Dogs Leaves Third Dog Dead 
We had a very sad incident at Dogtown this weekend. One of the dogs escaped from his run, and while we can only speculate on the sequence of events, it seems that he broke into one of the runs of Tug, a dog rescued from the Michael Vick dog fighting case, who in turn broke into the run of Denzel, another of the Vicktory dogs. A fight ensued.  (See  this report at DogsBite.org.) 
YOUNG VICTIM OF PIT BULL ATTACK REMEMBERED BY SCHOOL
Cameron "Jayce" Hatfield, of Brunson, died on Jan. 20, 2021, following an attack by a stray "Pit Bull" his mother had taken in to find it a home. He was only six years old. 
He was described as a wonderful boy, who loved life, was extremely funny, and prayed every day. 
"This horrific accident has brought awareness to all the children about safety and dog attacks, especially at Fennell," said his grandmother, Pamela Graves Barnes, at a memorial honoring Jayce at Fennell Elementary School in Yemessee, S.C. on May 5, 2022. 
But Jayce's death was not an "accident." 
His mother, Victoria LaBar, appeared on Facebook Live after the incident and explained, "My 6-year old little boy was attacked early this afternoon by the pit bull that I had been trying to find a home for. It had been abandoned on our property." 
LaBar added that she had been an advocate for Pit Bulls and that the incident "happened so fast there was nothing that anybody could do." 
She said the dog had been behaving well with the family and small animals—until the unexpected attack, which was over within a second, and her son was dead.  
SOUTH CAROLINA REPRESENTATIVE TAKES ACTION 
On March 17, 2021, "Jayce's Law" (H-4094) was introduced in the South Carolina legislature "…SO AS TO REQUIRE A PERSON TO REGISTER A FERTILE PIT BULL DOG THEY KEEP, OWN, OR HARBOR, TO ESTABLISH A BREED DETERMINATION PROCEDURE, TO PROVIDE EXCEPTIONS FROM REGISTRATION, AND TO PROVIDE PENALTIES." 
2021-2022 Bill 4094 Text of Previous Version (Mar. 17, 2021) 
On Thursday, "Jayce's Law," H. 4094, sponsored by Rep. Huggins, had a hearing in the Special Laws Subcommittee of the House Judiciary Committee. It was a fantastic hearing with powerful testimony," says Dogsbite.org. 
The hearing and this bill, the "fertile pit bull" bill, are both highly unusual events. Today, we saw a passionate Elmore, speaking on behalf of state animal sheltering organizations that support a breed-specific law. The bill would not affect any person whose pit bull is sterilized and microchipped—the bill is not mandatory. 
Jayce's Law would charge a $25 fee to maintain a fertile pit bull that is not microchipped. For identification purposes, the microchip component is critical. 
Emore testified about multiple fatal Pit Bull attacks, including the death of Jayce in January. "'This affects men, women, children, black, white, elderly. It affects all of us South Carolinians. It affects our families,' he said. 'The most pressing issue for animal shelters, in costing millions of dollars each year, taxpayer dollars and donor dollars, is the disproportionately large number of pit bull-type dogs' that are not altered." 
"Elmore brought compelling state animal shelter data to the table" and emphasized "how much support the bill has among South Carolina shelters, 'those of us working on the front lines' in this state." He also included the South Carolina data that "Pit bull-type dogs are the most prevalent dogs entering South Carolina shelters ...," states Dogsbite.org.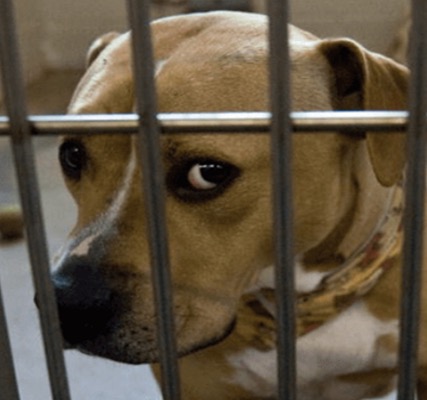 "Right now at our shelter in Charleston County, we have 98 dogs in our care, 38 of those are pit bull-types of dogs, 42%." 
"(P)it bull-type dogs are disproportionately euthanized due to the overwhelming numbers of them ... [local shelter data] indicated that nearly half of the types of dogs put down were pit bull-types of dogs." 
"Pit bull-type dogs are the exclusive dog of choice for dogfighting." 
"Pit bull-types of dogs cause more severe injuries to South Carolinians than any other dog. … In 2019, 34% -- 2,533 of the 7,455 identified breeds of dogs committing bites, were from pit bull-types of dogs." 
"As Elmore states in his testimony, the only groups that oppose the bill are out-of-state—the same groups we deal with every year when fighting state preemption bills that would prohibit local pit bull ordinances: the Big Three: American Kennel Club (AKC) and Animal Farm Foundation, both New York-based, and Best Friends Animal Society, Utah-based." 
Elmore also stated, "The Animal Farm Foundation is suspended in South Carolina. Today, it is suspended by our Secretary of Commerce." 
"I see no standing for these three organizations," he said. 
"The AKC does not even recognize pit bulls as a breed of dog, doesn't run animal shelters, neither does the Animal Farm Foundation." 
He added about Best Friends Animal Society (BFAS), "I couldn't even tell you what states surround Utah." 
hy would Best Friends Animal Society be in another state opposing "life-saving" spay/neuter and microchipping for Pit Bulls? (This also raises the question: Is donor money being spent for this purpose?) 
A closer look needs to be taken at why these organizations oppose requirements for the breeding, sales and care of Pit Bulls—for the dogs' and the public's safety. 
Stopping Pit Bull attacks will not happen by accident!
(Phyllis M. Daugherty is a contributor to CityWatch and a former Los Angeles City employee.)