GUN VIOLENCE - This year through June 8, 2022, there have been 18,971 gun violence deaths in the U.S., 8,477 homicides, murders, and unintentional deaths due to gun violence, and 10,494 deaths by suicide, according to the Gun Violence Archives.
The United States is on a trajectory to meet or surpass gun deaths in 2020, the deadliest year in U.S. history. 
Each one of these deaths represents a person, a son, a daughter, a grandchild, a friend, a classmate, a colleague, a neighbor. Each one of these victims of gun violence isn't just a statistic or a data point. 
More than a Statistic
Courtney Garg Brousseau is one of these people. The 22-year old was an activist and a leader, from his childhood and teen years through his time as a student at the University of California Berkeley, and as a public transit activist and employee at Twitter.
On May 1, 2020, Courtney tweeted from a San Francisco park bench, "I just a delicious burrito at Delores Park [sic] and for a brief moment, everything felt okay."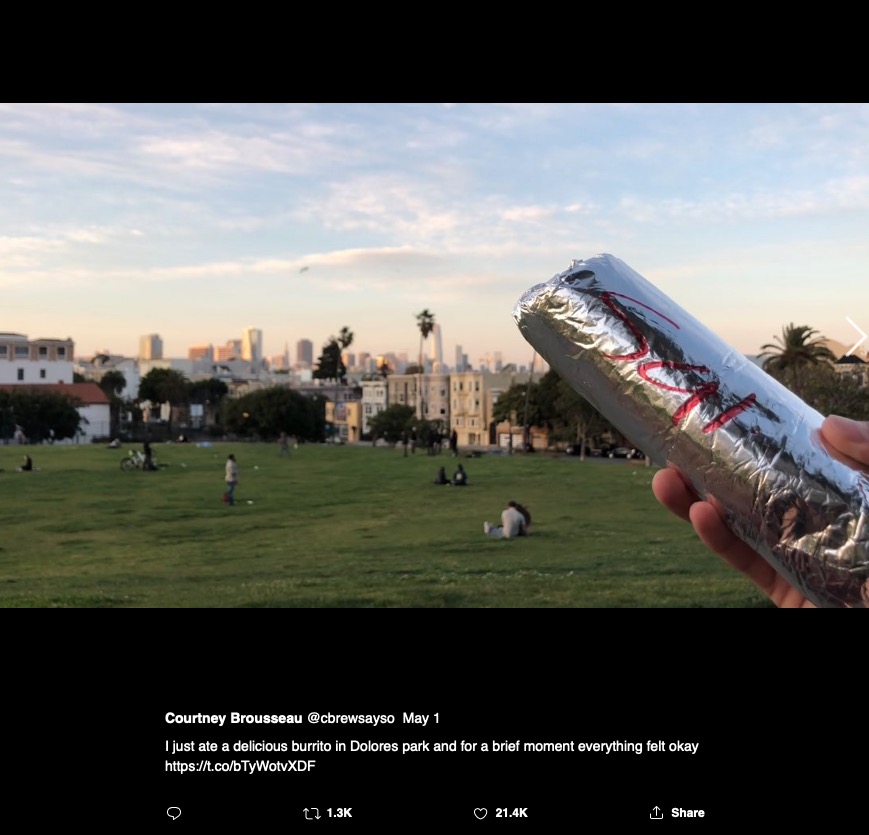 Around 8:30 PM, ten minutes later, the UC Berkeley grad was in the Mission District on his way home when a shooter fired 50 to 60 times. An innocent bystander, he was shot. The act of violence left another person injured. 
Courtney died three days later. 
An Epidemic of Gun Violence–and a Personal Story
I first met Courtney's mother Rekha Garg and Lee Schaub-Green, his mock trial coach at Ventura County's Newbury Park High School when I was covering a celebration of his life for another publication. I interviewed them right after the Buffalo shooting. In the days since, we've watched as a classroom of elementary school students and teachers were terrorized by a shooter who purchased two AR-15s on his 18th birthday. 
Each time I've read about yet another shooting over the past weeks, I thought about Courtney, his family, his friends, and the legacy he left behind. When an act of gun violence ends a life, we often focus on the shooter. In this case, the perpetrator was never found. However, it's important to recognize the victims whose lives were cut short by senseless acts of violence.
Courtney Brousseau–Activist, Leader, and Friend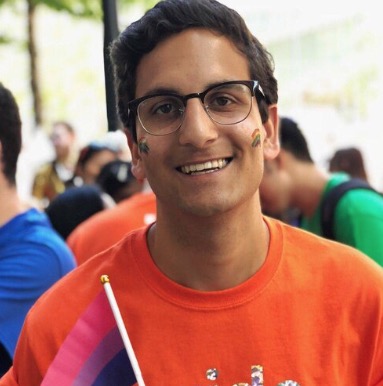 August 27, 1997 — May 4, 2020
Courtney's mother Rekha describes her son from childhood as a man in a little boy's body. "That truly describes my son from the day he was born," she shares. "He was always an adult, no matter what the situation was. I know he was really smart, but experience is not just being smart. This gets you really far, but it's important to understand the impact of experiences."
The summer before his junior year in high school, Courtney had done an internship with a company that arranges discovery internships for high school students. He stayed at a college campus in Boston before his junior year and worked for a council member in the city."
The following year, he arranged an internship with Sen. Elizabeth Warren as a high school student in Newbury Park, north of Los Angeles. "She doesn't even take high school students or anyone from California, yet he was able to do this and spent the summer in Massachusetts," says his mother. 
High School Years–Mock Trial Team
In ninth grade, Lee Schaub-Green's son Jacob and Courtney both tried out for the Newbury Park High School Mock Trial team. "They ended up being leaders of the junior varsity team as freshmen," remembers Lee. "Courtney led the prosecution and Jacob led the defense side. They pushed each other in different ways." The two students ended up together at UC Berkeley where they travelled in different circles but remained friends. 
High School Years–Youth in Government
Throughout high school, Courtney was involved in the Youth and Government education program through the YMCA. Over Presidents' Weekend, student participants take over major government offices in Sacramento and participate in a mini-government. Courtney ran for and served as Chief Justice. 
"One of the speakers at Youth and Government was Marshall Tuck, who was running for California State Superintendent of Public Instruction in 2014 against an incumbent," says Rekha. "Prior to that, one of the issues Courtney wanted to do was change teacher tenure from two years to five. He put together an organization, Students Transforming Education and collected over 2,500 student signatures, which he sent to Marshall Tuck who reached out to Courtney. Having a student interested in this issue and giving students a voice was an important factor." 
Tuck invited Courtney to come to Sacramento where he was holding a press conference outside the superintendent offices. "Courney was 16, about to turn 17. We flew up to Sacramento for the press conference and Courtney spoke right after Marshall," his mother remembers. "Courtney was very comfortable, even with TV cameras two feet away."
After Courtney graduated from high school, he became an advisor to the Youth and Government program and was actively involved in the organization. At the time of his death, he had been nominated to be a board member of the organization. 
High School Years–Student Journalist
Courtney lent his activist bent to his work on his high school's official newspaper, the Panther Prowler, where he served as co-editor-in-chief with friend Grace O'Toole. In February 27, 2015, during their senior years, the newspaper staff distributed a "Let's Talk About Sex" issue, which explored students' opinions and experiences. 
Four parents from the school complained to the principal and superintendent, requesting the article be removed from the school's website because they believed it was in violation of the state's sex education law, as well as the family and penal sections of the California education code.
"Courtney ruffled a lot of feathers as co-editor of the Panther Prowler," his mother says. "He published one issue with a photo of a banana with a condom on the cover. He had to get permission from the advisor. Courtney and Grace went to speak at the school board and board of supervisors' meetings. They were amazing. Courtney ended up getting a Freedom of Speech award for journalism."
Berkeley and Post-Grad 
During his Berkeley years, Courtney was active in the Associated Students of the University of California (ASUC), serving as one of four undergraduates to chair the ASUC Student Union Board of Directors and as Chief Communications Officer. He also served as Head of Special Projects and Product Manager for Berkeley Mobile, an app that helps students access campus resources, as Press Chief & Head of Special Projects for The Berkeley Forum, and as a digital consultant for Eleni Kounalakis's campaign for California Lieutenant Governor. 
Twitter 
Following his graduation, his mother says he wanted to work for an ethical company. The economics and computer science grad joined Twitter as an Associate Product Manager in September 2019. "Soon after, he researched charities and gave $50 a month to 10 different charities when he started his job. 
Although his time at Twitter was sadly cut short, he was very active on the platform and left a mark. The social media company commissioned a mural at corporate headquarters to honor Courtney. 
Continuing his activism, Courtney was committed to public transit. With BART Director Janice Li, he co-organized a monthly meetup for "queer folks who love public transit." 
In His Mother's Words
"Courtney did things that would have had an impact on others' lives rather than just a resume. Social justice, equality, those were aspects of who was and what he wanted to do. He wanted to improve people's lives. He was giving, generous, and passionate, and was not just about ambition. He was really connected. 
When the pandemic hit, he went out and bought a huge Lego kit. He knew that there were people out there who were suffering like he was but might not have the money to do what he did, so he sent out a tweet and gave money to ten people so that they could buy Lego kits."
--Rekha Garg 
Lee Schaub-Green adds, "Courtney made more of an impact in his 22 years than most people make in a lifetime." 
Learn more about Courtney here. 
(Beth Cone is a professional writer living in the Los Angeles area. She covers major issues for CityWatch.)