RANTZ & RAVEZ - "L.A. City Hall Crazy Train" Charter passengers Councilmember Eunisses Hernandez accompanied by her mom and Councilmember Marqueece Harris-Dawson, along with various City Hall staff and others, recently took a 6,115-mile trip to study social housing in Vienna, Austria.  While Hernandez and Harris-Dawson were exploring housing in Vienna, the remaining councilmembers were working at Los Angeles City Hall on local issues including debating the $277,917.80 donation of the state-of-the-art LAPD Quadruped Unmanned Ground Vehicle robot dog from the Los Angeles Police Foundation for deployment in serious tactical situation.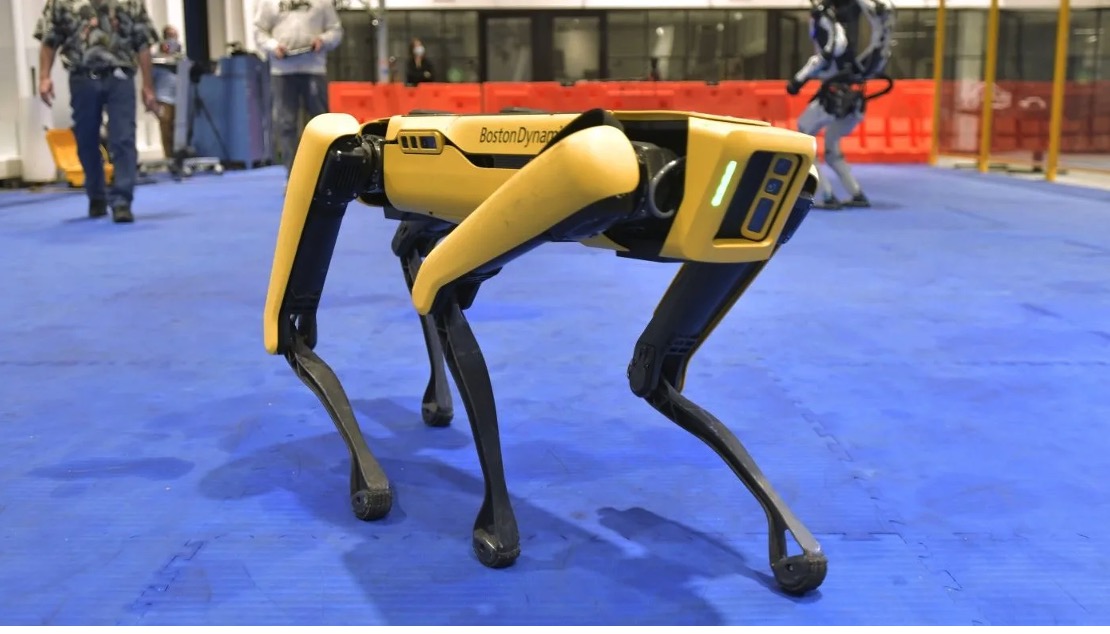 It is interesting that the following members of the city council voted against accepting the donation.  Heather Hunt, Curren Price, Nithya Raman and Hugo Soto Martinez.  There are some councilmembers who do little to support the police in their mission to Protect and Serve the people of Los Angeles.    
With most Los Angeles communities occupied with thousands of homeless and various temporary models established to house them, one might wonder why L.A. Councilmembers and others need to travel thousands of miles from Los Angeles to examine social housing in Vienna, Austria.  Can you imagine the total cost for the entire trip.  Air fare, Lodging, Food and Transportation in addition to any incidental charges.  Did any city dept pay for any portion of the bill or were some or all of the costs paid by a group doing business with the city?  Something the City Ethics Commission might consider looking into.  
West Hollywood City Council tried it, and it was changed back shortly after additional crimes were reported. 
The West Hollywood City Council decided to remove some Los Angeles County Sheriff Deputies from the deployment in West Hollywood nearly one year ago and replace them with unarmed security Ambassadors.  Ambassadors are deployed to assist people in the community in a variety of ways.  Directions, Information, and a smiling face to speak with concerning various matters. 
Shortly after the deployment of the Ambassadors, the reality of street crime woke up members of the community who pressured the City Council to return the Sheriff Deputies that had been removed from the deployment.  
The West Hollywood City Council officials realized that the deployment of Sheriff Deputies is critical in providing safety and protection for the people of West Hollywood.  The Deputies were returned to duty and tranquility has returned to West Hollywood.                         
While West Hollywood officials got it right, the Los Angeles City Council have their priorities distorted and confused.  Los Angeles City Council recently approved a motion calling on various city departments to initiate a plan to establish an Office of Unarmed Response with the allocation of $14 million dollars.  We will see how this project proceeds as crime trends change in the city.  
If you are a Los Angeles City Resident and want to file for a CCW, the process has changed.  
I know many of you who believe law enforcement has the resources and personnel to protect you and your family.  Others believe you need to do whatever it takes to protect yourself and members of your family. 
Since the U.S. Supreme Court ruling on CCW's, the LAPD is now accepting and processing CCW applications for Los Angeles City residents.  The LASO is no longer accepting applications from residents residing in a city if that city has a police department. 
You can apply online if you wish to obtain a CCW in the City Los Angeles. 
(Dennis P. Zine is the author of RantZ and RaveZ.  Dennis is a 55-year member of law enforcement and a retired L.A. City Councilmember.  RantZ and RaveZ is published twice a month in CityWatchLA.com to keep you informed of issues in Los Angeles and beyond.)