DEEGAN ON LA—Perps walking free is the wedge issue that may give undecided voters in CD-5 a reason to vote for Sam Yebri in the June 7 Primary Election.
He's against the lax prosecutorial consequences for criminals that has become a decisive issue as voters get ready to cast their ballots. 
While a citywide issue, Yebri notes the impact in CD-5, saying that "The explosion of violent crime and gun violence in CD-5 is undeniable. In the Wilshire Division of LAPD in the heart of CD-5 alone, homicides skyrocketed from 1 in 2020 to 13 in 2021 and 4 already in 2022. This is unacceptable."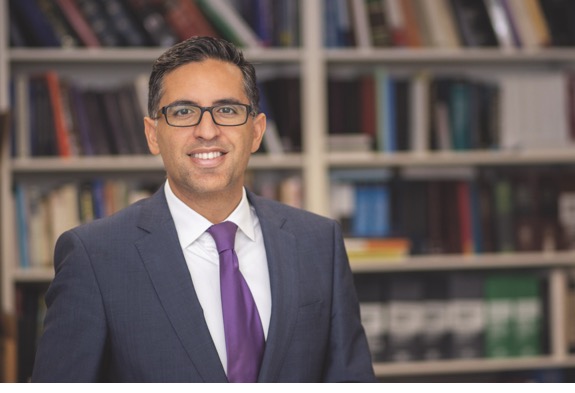 The LAPD offers this explanation for the spike in crime: "More than a dozen Los Angeles gangs are targeting some of the city's wealthiest residents in a new and aggressive manner, sending out crews in multiple cars to find, follow and rob people driving high-end vehicles or wearing expensive jewelry" according to Capt. Jonathan Tippet, who spearheads a LAPD task force looking into the surging "follow-home" crime wave. He also heads the LAPD's Robbery-Homicide Division. 
It's not just rich people with luxury goods that are being marked by perps. Smash and grab retail store robberies, daylight armed stick-ups, the theft of catalytic converters from vehicles at night, and the theft of packages left at front doors bring the crime wave home to ordinary people.  
[A catalytic converter, that contains the precious metals rhodium platinum and palladium, can be cut out of an exhaust system in thirty seconds. They are prized by thieves for their ubiquity and their black-market profit margins]. 
It's become a double-edged sword held in the hands of the criminals: the victims that have suffered losses, and those who fear they may be next. 
The situation has spiraled upward to a plateau where candidates can no longer count on defunding the police and abolishing jails as winning issues. Those hashtag moments do not fit with today's reality. 
Sam Yerbi points out that "We cannot continue to demonize the LAPD while continuing to demand that they be the first response to every issue on the streets from mental health breakdowns and homelessness to crowd control and traffic stops. We need more unarmed mental health crisis response teams so that police officers can focus on the core police work that only a professional trained and armed can handle - tackling the guns and gangs overrunning neighborhoods in Los Angeles." 
The flip side the sharp crime wave is the soft cushion criminals land on when brought before a judge. District Attorney George Gascon has been accused of "issuing directives to his prosecutors, instructing them to go soft on crime, coddle criminals, and trample upon the dignity and rights of crime victims." In office for just two years, Gascon is facing his second recall by angry voters. 
"The breakdown in our public safety in Los Angeles," says Yebri, "has many contributing factors, including the decrease in police officers on the streets, the increase in guns, untreated mental health illness and addiction, and unintended consequences of certain well-intended criminal justice reforms like Prop 47 and no cash bail. Unfortunately, District Attorney George Gascon's new policies are also contributing to increased recidivism and an overall sense of lawlessness throughout Los Angeles." 
It's the random criminality, often in broad daylight, that has people worried. Appearances can be deceptive. Just last week, at high noon, in the parking lot of the Classic Cat restaurant on the Sunset Strip, criminals robbed a couple of an $18,000 Rolex watch, and then upped their game by jumping into a black Rolls Royce getaway car. The use of luxury cars to ferry perps from victims to fences is not unusual. "A lot of the perpetrators have been in expensive vehicles" added Lt. Bill Moulder, with the West Hollywood Sheriff's station. 
Controlling crime has vaulted to become the top election issue, along with homelessness, for many voters. From the local Council District level, to the citywide Mayor's race, and the county-wide question of who will be voted in as County Sheriff, the crime wave is what binds us. 
(Tim Deegan is a civic activist whose Deegan on LA weekly column about city planning, new urbanism, the environment, and the homeless appear in CityWatch. Tim can be reached at [email protected].)