GUEST COMMENTARY--This may sound like a movie synopsis or the plot of a novel, but it's a true story.  
Quinten Thomas was an emancipated youth with a troubled past who turned his life around and became a student of Public Health through the California State University System.
Brought up in a system designed for him to fail, Quinten, like many of his peers, overcame the odds in the pursuit of happiness. No matter how bad things may seem, there is always hope.  Quinten passed away while in custody, after being arrested in March 2018.
The circumstances behind his death are unknown, but what is known is that Quinten was an emancipated youth who aged out of the foster care system at the age of 18. He was homeless and had a child under the age of 2 years old.
In 2017, the Los Angeles Housing Authority, the Corporation for Supportive Housing and Los Angeles Family Housing were contacted regarding placement for Quinten and his family but the placement never happened and Quinten continued to be chronically homeless. Another person who "Slipped through the Cracks." 
The primary independent variable in this scenario is housing. For young people who have been emancipated from the child welfare system, homelessness is a major issue. The dire social and economic effects of the aging out process, whether we realize it or not, touch each one of us. As is true for most public justice issues, there is a unique role for both the government and private and public institutions to play to ensure that aging-out youth have the chance to flourish. 
Proposition HHH provided a $1.2 billion in city bonds to build housing units, followed by Measure H which was passed to fund services to help get individuals and families off of the streets and stabilize their lives through wrap around supportive services.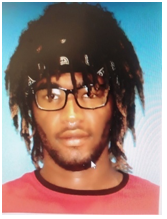 Quinten was 22 years young. He was a son, a brother, a father and a student. The system that was set in place to help him, failed him and his child miserably. How many more "Quinten's" will there be until the City of Los Angeles stops talking about the homeless and starts doing something to help the homeless?
Shame on the Los Angeles Housing Authority. Shame on Los Angeles Family Housing and Shame on The City of Los Angeles who failed in the oversight of these departments that could have possibly prevented this tragedy.
I hope that Quinten's life was not in vain and that his tragic end will OPEN THE EYES OF OUR ELECTED OFFICIALS so that they can get meaningful work done to help the homeless. Sometimes there is no next time, no second chance.
Sometimes it's now or never.
(Diedra Greenaway has been a candidate for Congress and is a member of the Los Angeles Neighborhood Council Budget Advocates.)
-cw