ANIMAL WATCH - The City of Los Angeles is seeking a new City Controller.
Most of us really don't know exactly what to expect professionally from this very precise person, who speaks an alien mathematical language at meetings, and is asked a plethora of questions by politicians who obviously don't understand either. 
The City of Los Angeles is seeking a new money-guru to keep us solvent, despite the desire of the City Council to solve every problem with more taxes.
 Here's the description on the City's site of what we should be analyzing before voting on June 7, 2022: 
"The City Controller is the elected paymaster, auditor and chief accounting officer for the City of Los Angeles. . . In 2000, a City Charter update granted the Controller the power to conduct performance audits of City departments, allowing an examination of departmental effectiveness:" 
This is heavy stuff and something that must be done without bias. As I wrote in a prior article regarding an audit of Los Angeles Animal Services, "it must remain an analysis, not become cheerleading."
THE CANDIDATES
There are a total of six candidates, but three are being featured most prominently as leading contenders for this position--Councilman Paul Koretz, Community Activist/Accountant Kenneth Mejia and Accountant/Auditor/Attorney David Vahedi. (The other candidates are listed here),
The first two seem to be having a hard time realizing this election is not a popularity contest but must be based on the highest commitment to personal and public ethics required of the chief watchdog of the City's finances. 
KORETZ' FUNDRAISER DECLARED VIOLATION OF ETHICS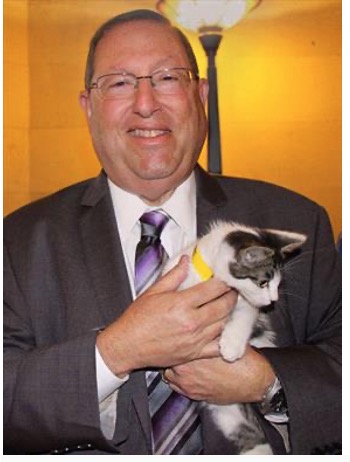 Koretz, the candidate with over 30 years in political office should definitely have known better than to violate City Ethics rules by allowing a fundraiser to be held at the home of Department of Water and Power Commissioner  Jill Banks Barad-Hopkins, after which he reportedly returned over $8,000, according to the L.A. Times.
Three individual violations were identified, according to LAKnocks.com,,"Section 49.5.5 of the governmental ethics ordinance concerning "misuse of City resources," and 49.7.11 of the city's campaign finance ordinance concerning "solicitation and delivery of campaign contributions." 
"The laws this invitation violates are also summarized quite succinctly right on the City Ethics Commission website," KnockLA.com states.
KENNETH MEJIA ACCUSES KORETZ
On Friday, June 3, In an impeccably researched, must-read article,  Kenneth Mejia, City Controller Race Frontrunner, Claimed Bogus CPA Status For Years (lamag.com), LA Mag reports uncovering that Mejia's Certified Public Account (CPA) license had been inactive during the period of time he claimed to be working In that capacity--until January, when it was renewed. Mejia claimed that is allowable.  
According to the article, Mejia also told reporter Jason McGahan, that "Later today, another hit piece will be dropped by our opponent, Paul Koretz, because he has no clue how the accounting profession works." 
 (Koretz shows only a BA in History as his educational qualification for the job of City Controller.) 
However, according to LAMag, the California Board of Accountancy, which oversees CPA licenses, Mejia's license had expired or, for years, was listed as inactive; in fact, his license was listed as inactive until January 25.
Among other issues of serious concern is Mejia's adamant advocacy to defund LAPD by 90%. 
It is important for anyone in L.A. to read the quoted comments in this article attributed to volunteer Eli Rachimi and research activities by "Team Mejia," which is pictured in action widely in Internet searches and quoted in the L.A.Mag article. 
"Team Mejia," which is pictured in action widely in Internet searches and quoted in the L.A.Mag article.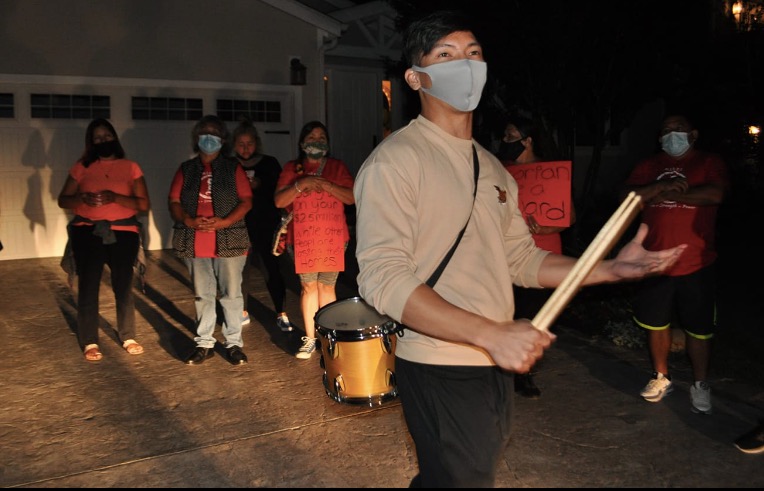 MEJIA'S  "COMMUNITY RESOURCES" LIST – DO THESE MATCH YOUR PRIORITIES?
One of the best ways to learn the goals and insights of a candidate—especially someone seeking to hold one of the most serious and responsible financial-analysis positions in City government--is to see their priorities listed as "resources" for the public. 
Kenneth Mejia boasts that his campaign is already doing the work of the City Controller by providing "resources for Angelenos for use to better their lives." 
 Here's a partial look at what his list offers (there is more), so voters can see how it matches the information they expect (and need) from our next Controller: (See entire list here.)
LAPD Traffic & Pedestrian Stops – Provides a "heatmap" of LAPD traffic/ pedestrian stops, "showing where LAPD most frequently stopped people."   
Parking Tickets in LA - Shows you "where you are most likely to get a parking ticket in Los Angeles. This map shows the top 20,000 locations where at least nine parking tickets were issued during 2021."   
City of LA Payroll Map – "…shows you where your tax dollars are going based on where City of LA employees live."  
While, to some, these might be interesting entertainment, is it what most people in need consider "Resources."
WHO IS KENNETH MEJIA?
As for Kenneth Mejia's contribution to the City or Filipino community, I have lived in Historic Filipinotown for many years and served on the Neighborhood Council and this is the first I've heard of him.  
After the L.A. Mag magazine report, anyone who has not voted should take a closer look at the qualifications of all the candidates and make this important choice based on what we really need in a Controller, rather than campaign hyperbole.
(Read also: L.A. Cannot Risk Having Animal Activist Paul Koretz as City Controller) 
(Phyllis M. Daugherty is a contributor to CityWatch and a former Los Angeles City employee.)