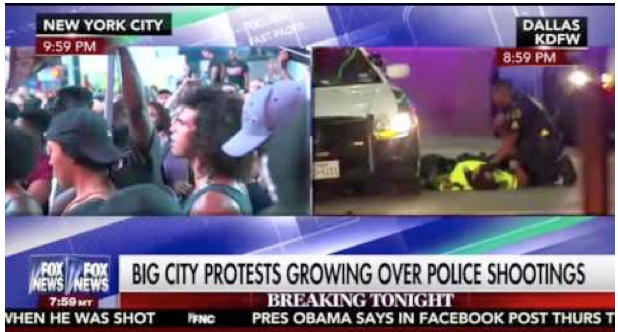 WELLNESS--Lately, with all the shootings, bombings and terrorism going on, it's been close to impossible to avoid the violent reality that is a pronounced part of our world. 
It is no secret that the constant barrage of violent images and stories has its effect on our brains. In 1982 the Surgeon Generals Scientific Advisory Committee on television and social behavior concluded that people repeatedly exposed to violent images on the TV screen experience the following; higher levels of anxiety, greater chance of being violent, and a decreased ability to experience empathy making them less sensitive to the pain and suffering of others. 
Couple that with a discovery of a brain phenomenon in the early 2000's called mirror neurons or neuronal mirroring. This development shows that the brain mirrors what it sees and experiences in the world. In other words, if someone is watching a violent act, the parts of the brain used by the perpetrator committing the act are also activated in the passive viewer. With this in mind, it makes sense that with repeated and long-term exposure to violent images people find themselves more likely to commit violent acts themselves and to feel less empathy towards victims of violence. The days of old before neurobiologists understood the brain to the depth they do now, there were those that said media has no effect on our brain function. With the increased understanding of neuronal mirroring, we now have a definitive understanding that what we see and take in does in fact affect our brains. 
In order to be informed, it is possible to peruse the Internet or newspaper quickly to get the gist of what's happening. From there we need to avoid going down the rabbit hole into endless bad news and details about the horrors that are our current media reality. Sadly, the news doesn't tell us all the good news that is also happening all over the world. We are consumed with and almost feed off of negative images and information. 
I found myself going down the rabbit hole during the Orlando shooting and during the deaths of Alton Sterling and Philando Castile. The following days when the police officers were killed, I knew I couldn't watch any more. I had hit a bottom and was feeling sad and anxious. I don't want to bury my head in the sand, but at the same time, if I get myself to the point where I'm full of sorrow and anxiety, what good am I in the world? With just 48 hours of no news, I felt significantly better. 
I think it's important we feel the pain and grief and then move through that as fast as possible so we can get back to doing the best we can in our own little worlds. Be kind to one another, take time to help out in our communities, and just be friendly to strangers. The world is not such a scary place, and when we shift our perspective there are always ways to find glimmers of light coming through the clouds.
(Christian Cristiano is an acupuncturist in LA, TV host of Wellness for Realists and writes on wellness regularly for CityWatch. Christian can be reached at 323.935.3420. twitter: @CristianoWFR)
-cw