From Latin America to the U.S., a team of Emmy award-winning Latino producers and entrepreneurs are creating humanitarian and entertainment film content to promote 'The American Dream.' 
For over a decade, a group of talented Latinos from the entertainment world have supported humanitarian initiatives through their work in films in the U.S. with one main objective; Use their respective talents to contribute to the North American culture. 
EPIC IN MOTION is a Miami-based, boutique production company created in 2012 by the Award-Winning Director, Producer and Screenwriter Alain Maiki, a Venezuelan American.  Alain's first feature film, "Devuelveme La Vida," helped launch his career and forge many alliances so that he can now create powerful stories and film content for multiple platforms.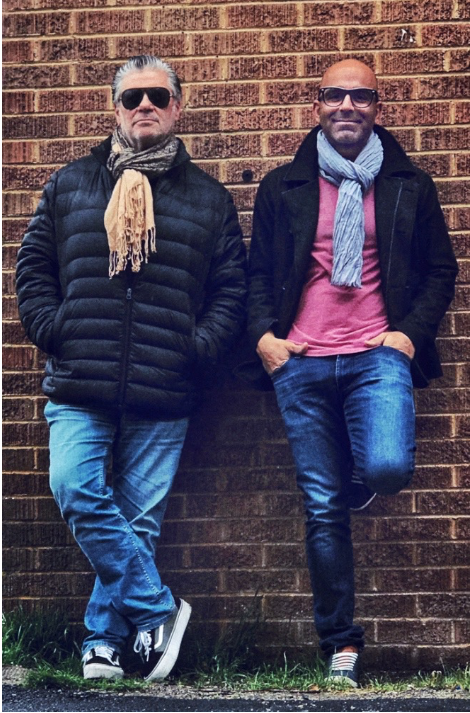 Henry Zakka, a Venezuelan American award-winning actor and producer with a long list of successful international TV and film projects covering 40+ years, has become a key partner with Alain in the development of future film projects. 
Joining forces is Natalia Denegri, an Award-Winning Executive Producer, Journalist and Humanitarian Activist, whose company TRINITUS PRODUCTIONS will be an important part of this exciting team.  
Many of the projects include humanitarian missions with the support of the Hassenfeld Family Foundation, such as the "Hope" mission, bringing supplies to Puerto Rico and bringing sick/injured victims in need of urgent care back to Florida after Hurricane Maria hit the island. 
Alan Hassenfeld, a successful Entrepreneur and Philanthropist with a focus on protecting and improving the lives of children around the world, brings a vision that inspires the rest of the team. 
Colombian American, Jaime Cardona, is an Award-Winning Music Composer and Producer and owner of RED SQUID STUDIOS who has created some of the most exciting and innovative musical soundtracks for Sony, The Discovery Channel, Discovery Kids, HBO, TLC, A&E, and Nickelodeon to name a few.
Together, this International team of award-winning entertainment craftsman work hard every day to achieve huge goals and serve as an example of immigrants, who value and take advantage of the opportunities that this country offers them. 
Always in collaboration with local professionals in the city of Los Angeles, Mark Hefti, an Award-Winning producer and writer who has written many films to this date and worked with Academy Award-Winner lead actor Jon Voight, is currently working on two feature screenplays for the team. 
George Khouri, creator of the series "Black Coffee" on Funny or Die screenplays, is another Award-Winning Screenplay Writer who is scripting new stories. 
Currently the team is in pre-development with LA writers on two feature films, "The Girl Without Gloves' and "April Snow." 
EPIC IN MOTION lives up to its name, doing epic work 24/7 to make new feature films for the worldwide streaming platforms and the biggest studios in Hollywood, while making a contribution to humanitarian efforts.