GAMBLING - In a land-based casino, the chances of cheating on roulette without getting caught are slightly better than online.
Thanks to the latest generation of security measures, such as artificial intelligence software that tracks player behaviour on casino floors, it is now very easy for the bigger casinos to catch the tricky players. 
However, by playing in small suburban casinos, scammers may have a few more chances. In the next few paragraphs, we will tell you more about the methods most used by cheaters and which do not work at online gambling clubs such as Zodiaccasino. Let us tell you the obvious thing once again: we advise you to stay away from cheating, as it is completely illegal and may lead to pity consequences.
Four methods and tools used by scammers
1)   Past Posting
Past posting means changing the chips when the wheel stops. How do cheaters do it? Initially, several low-value chips are placed, the colour of which corresponds to a higher-value chip. For example, three €10 chips are played, and in the case of a winning bet, those chips are quickly replaced by others worth €50 of the same colour. This is a trick that only the most skilled scammers can perform. The best scammers usually have a team to distract the dealer, so they have more time. We want to emphasize the danger of these maneuvers because every casino nowadays has cameras that could easily catch you red-handed.
2)   Pinching
Pinching is actually the opposite of past posting. You always have to place the chips, but the purpose here is to remove or reduce a bet to cut your losses. The truth is that most players who use such roulette tricks prefer past posting because it is only done when you win.
3)   Magnetic sphere
This is one of the tricks that roulette cheaters used a lot back then, as some movies about roulette and casino scammers show. It is not difficult to execute and understand, but it must be done perfectly so as not to arouse suspicion. As you can guess, it is impossible to hit a certain number, but it can be useful for dropping the ball in a section of the wheel where you are more likely to win. Subsequently, most casinos introduced tables with special magnetic field shields, making this trick impossible.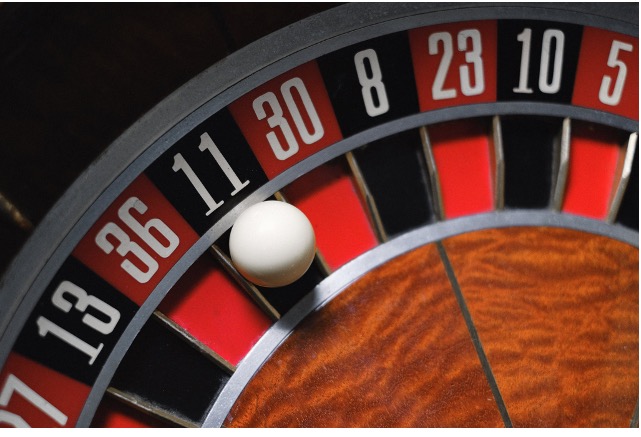 4)   Wheel modifications
This trick was, and still is, difficult to do without help from within. Let's say that exploiting the casino's weaknesses is not considered an illegal action, but changing the balance of the wheel is completely illegal. Even slightly modifying the wheel position, the way it spins will change because the condition of absolute balance is missing. To do this, it is necessary to modify the wheel. Once this is done, you can start playing. You need to arm yourself with patience, money, and time before starting to win. Keep in mind that casinos regularly check their wheels and tables to fix any imbalances.
 ###