ERIC PREVEN'S NOTEBOOK - Sean Murphy called in from the public to congratulate Imelda Padilla... "I don't appreciate the new City Attorney. I like you, Fauble, You don't cut people off."
Smart Speaker: Let's not go crazy, Sean.
The big ticket congratulator for Imelda Padilla who was taking her seat this week was Tony Cárdenas, the US  Representative from California 29th - who has served in Congress since 2013 with a current annual salary of $174,000.  Senator Alex Padilla was distancing himself in another part of the state but sent his warm wishes. 
Cárdenas took a seat at the table and gently blew cool air up the dresses and slacks of the highest-paid horseshoe in America. Each Los Angeles City Council member takes home $218,328 per year. 
Imelda Padilla is a longtime east valley girl and marches to the drum of Monica Rodriguez of CD7. 
Welcome to Pee Wee Krekorian's playhouse.  Several speakers reminded us that committees need a call-in option or the public misses out on important information. 
Dennis Zine's advice for Padilla and her peers: "Be honest, act with integrity and work with the diverse communities that you represent. "You are the protector of the community. You're the ambassador, the liaison. You're the one who's like a watchdog," he said.
We'll see if she brings up adding virtual comments to committee meetings.
btw- Eric Garcetti is the Ambassador, Rob Quan is the Watchdog, and Imelda Padilla has an assignment.  
The City Clerk reported that while there is no fiscal impact of declaring the results of the Election, the total estimated cost for the RR/CC's conduct of the Special Runoff Election is $4 million. 
Eunisses Hernandez said "Congratulations and let's get it."  
One public speaker, noting the posting of the new committee assignments, asked which committee existed to value human life.  There was a hush and a gasp. 
The young speaker continued, "We need departments that care about our health and life expectancy."
Smart Speaker:  Did you see item 9?  It's a giant howdy-do for the treasured partner and scandal bucket USC to provide street medicine.  A good thing, but —-
Strefan Fauble: You're off-topic. 
Purpose Beyond...
The full committee assignments are as follows: 
BUDGET, FINANCE & INNOVATION 
Blumenfield (Chair) Harris-Dawson (Vice Chair) Yaroslavsky McOsker Rodriguez 
CIVIL RIGHTS, EQUITY, AGING & DISABILITY 
Soto-Martinez (Chair) Hutt (Vice Chair) Hernandez Padilla Rodriguez 
ENERGY & ENVIRONMENT 
Yaroslavsky (Chair) McOsker (Vice Chair) Raman Blumenfield Hernandez 
GOVERNMENT OPERATIONS 
Padilla (Chair) Hernandez (Vice Chair) Hutt 
HOUSING & HOMELESSNESS 
Raman (Chair) Blumenfield (Vice Chair) Harris-Dawson Rodriguez Lee 
NEIGHBORHOODS & COMMUNITY ENRICHMENT 
Hernandez (Chair) Lee (Vice Chair) Hutt 
PERSONNEL, AUDITS & HIRING 
McOsker (Chair) Padilla (Vice Chair) Soto-Martinez 
PLANNING & LAND USE MANAGEMENT 
Harris Dawson (Chair) Lee (Vice Chair) Yaroslavsky Padilla Hutt 
PUBLIC SAFETY 
Rodriguez (Chair) Lee (Vice Chair) McOsker Park Soto-Martinez 
PUBLIC WORKS 
Lee (Chair) Blumenfield (Vice Chair) Raman 
RULES, ELECTIONS & INTERGOVERNMENTAL RELATIONS 
Krekorian (Chair) Harris-Dawson (Vice Chair) Blumenfield 
TRADE, TRAVEL & TOURISM 
Park (Chair) McOsker (Vice Chair) Soto-Martinez 
TRANSPORTATION 
Hutt (Chair) Park (Vice Chair) Hernandez Raman Yaroslavsky 
BOARD OF REFERRED POWERS 
Krekorian (Chair) Raman (Vice Chair) DeLeon 
AD HOC COMMITTEE ON THE 2028 OLYMPICS 
Park (Chair) Yaroslavsky (Vice Chair) Rodriguez Krekorian Blumenfield Padilla Harris-Dawson 
AD HOC COMMITTEE ON GOVERNMENT REFORM 
Krekorian (Chair) Raman (Vice Chair) Blumenfield Harris-Dawson Hutt Hernandez Park 
Thank you for your consideration.  Paul Krekorian (mastermind)
Please feel free to reach out to my staff with any questions.
Smart Speaker. It is too many committees.  The question is, where the "f" is the virtual call-in option for the committees, Krekorian?  Are you losing it, man? 
The Talkers: 
Well, he can certainly talk.  
The proverb All's Well That Ends Well conveys the fact that there is a solution to every problem. Angelenos have to try our best to find those solutions even though many of the problems seem as if they cannot be solved so easily.  Like, how do we protect Swifties while encouraging them to ride the METRO?
All's Well That Ends Well is also one of William Shakespeare's lesser-known and less highly regarded plays. The play concerns a complicated marriage offer with many strings attached but one of the characters, Paroles, a friend to the prospective groom, popped on my screen recently as I waited for the latest lecture from Paul Krekorian to conclude.  
The gulf between words and actions is a key plank of Paul Krekorian's City Hall platform.
When things go off the rails and obstacles do arise, as they invariably do in the city of angels, some folks jump in and take control, offering concrete effective solutions. Others, keep talking and cooperate.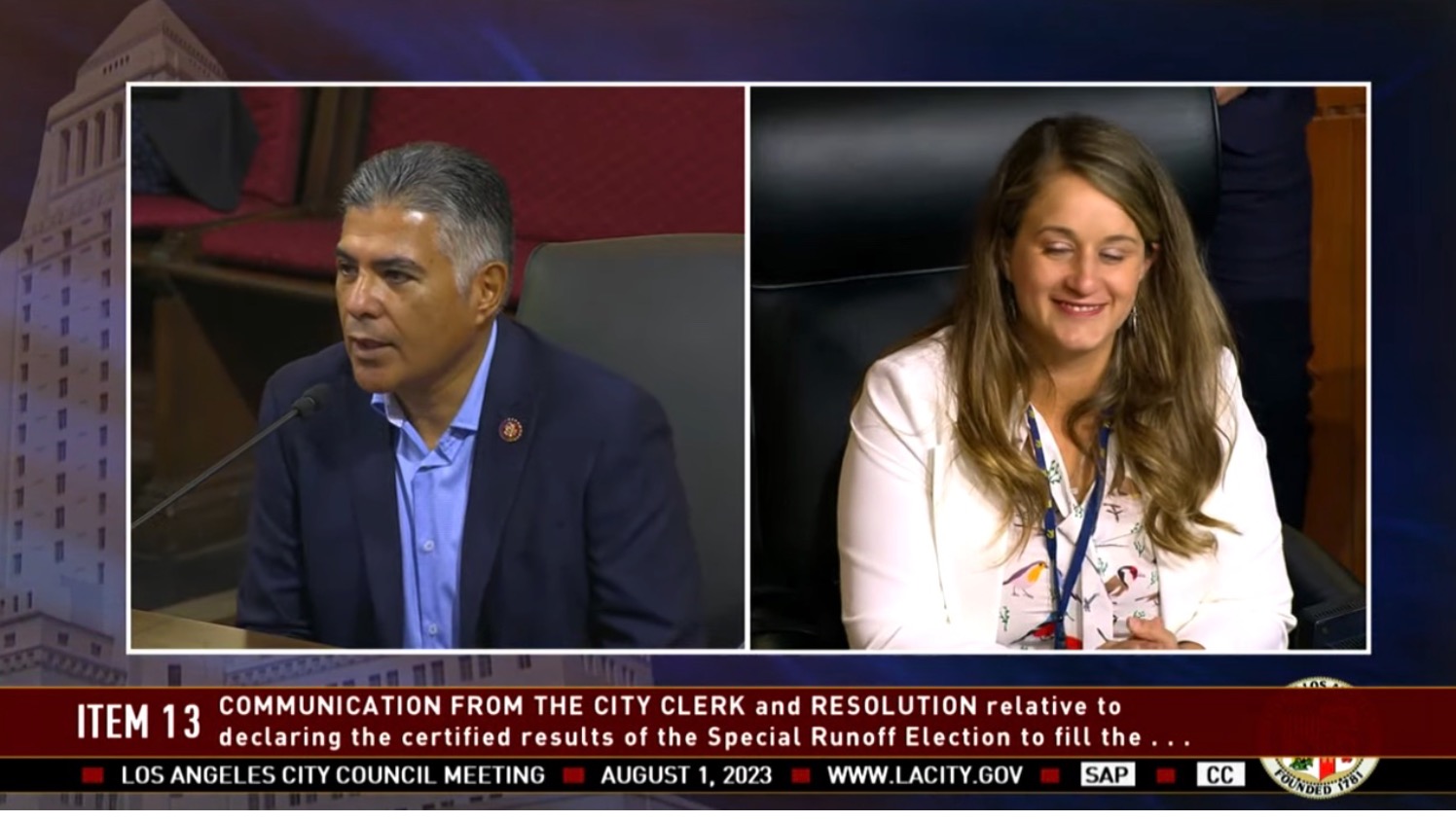 Talk is good value as it is less expensive and can be very effective short term but frequently comes with a balloon payment when the music stops.  Consider the many big talkers at City Hall. 
I would put Council President Krekorian and his gal Friday, Nithya Raman, and his brother from another mother, Kevin DeLeon, and the democracy-obsessed Monica Rodriquez up against any jurisdiction or legislative body in town, gust for gust.
If you add, Westside Tracie Park from the eleventh it'd be a very nice Wind Power committee!.  McOsker could be a respectable alternate from ONE-FIVE.  
Smart Speaker: Isn't he a lobbyist? 
In All's Well End's Well, Paroles is a coward, a liar, and a braggart, who pretends to be a great soldier but is ultimately exposed and disgraced as being a dishonorable windbag who, you guessed it, is all talk! 
In fact, a French nobleman in the play blasts Paroles as having "not one good quality" but the truth is he is a silver-tongued devil. The man can bellow on.
Still, Paroles falls short because his actions never match his endless bragging and like many windbags in comedy and city hall, you can see where this is all going…downward.
In Shakespeare's comedy, the crash and burn come when a group of soldiers fighting alongside Paroles decides to trick him. By pretending to be enemy soldiers ambushing him, they threaten to torture him and he readily gives away information about the army to his fellow soldiers (not realizing that they're his fellow soldiers, of course)  [Think FBI interview].
Here, he is exposed as a coward and someone who will dish the dirt on his best friend to save his own skin, Paroles loses the confidence of Bertram in the play and the readers/public.
It's worth mentioning that the literal meaning of Parole's name is 'words', implying that he is all words.
Now, meditate on the countless lectures from Paul Krekorian about earning trust and bringing back respect to the very crew that he has enabled as Budget and Finance Chair to Wesson, Huizar, Englander, Price… etc.
Nithya Raman my new council member is eloquent but she is simply too busy to respond about the new goodie bag that she inherited from Paul Krekorian, following the absolutely corrupted redistricting process. 
She normally has an answer for everything…  still, some dissenters managed to swim up the river to criticize the 1.5 plan to "build a Universal Studios Tour" at the zoo for revenue. [A broad characterization, Universal not involved. I'm on strike.]
Raman, addressed it. "This version is being touted as 1.5. "It eliminates a large multi-story parking garage, restores and protects some trees... removes the Africa area entirely and will reduce miles traveled for visitors coming in.   There is a smaller visitor center off the Ridgeline and a visitor center spirit  preserve wildlife crossing... and there will be no blasting."
She admitted that more needs to be done... that will be done over time as the zoo phases
She said the EIR is not the same as project docs, (that was supposed to be comforting) but "we need to do the work... "  and she touted the responsiveness from the departments about animal conservation ideas and how it relates to Griffith Park.
Raman said that when she was growing up, the zoo was not a cultural thing for her as an immigrant. But her local zoo and aquarium... the diversity of the people who come there.  "The zoo is the only nature and conservation area some Angelenos ever see... "to me, that is a space to lift up and invest in... I am hopeful that Angelenos—
Smart Speaker:  Could council member Raman weigh in on the Sportsmens Lodge bait and switch and the Harvard Westlake plastic doormat  / bulldoze the tall trees project?  And what about the dirty dirty dirty plan to put up yet another giant gymnasium in the field at Beeman Park? 
"Shut the hell up, Schneebly."
Get in here, Drucker!
Say it like you mean it: 
The verb defame has the meaning " to harm the reputation of by libel or slander." When using or encountering any of these words in a legal context it may be helpful to remember that harming someone's reputation in speech with falsehoods is generally referred to as slander, while doing the same thing in writing is known as libel (although libel sometimes includes speech as well). 
What about potentially damaging a person's reputation, not by espousing falsehoods but rather by calling out truths supported by facts? 
That's called public comment and it's encouraged and expected. 
Go Trojans: 
Long-time politician Mark Ridley-Thomas, 68, was found guilty by a jury of seven felonies: one count of conspiracy, one count of bribery, one count of honest services mail fraud, and four counts of honest services wire fraud, in connection with a bribery scheme in which his son received substantial benefits from the University of Southern California in exchange for Ridley-Thomas' political support for lucrative county contracts and contract amendments with the University.
Supervisors Hilda Solis and Kathryn Barger co-authored a motion calling for an investigation into the contracts relevant to the indictment, including a review of existing county policies and processes by a forensic auditor. 
Supervisor Holly Mitchell offered a "friendly amendment" to the motion, expanding the review to cover contracting across all five county districts. "I think this motion doesn't go far enough," Mitchell told her colleagues. "I think we have a bigger issue that should be investigated and addressed." 
She got her own rebound and slam-dunked a second amendment, which was also unanimously approved, laying out parameters for the forensic auditor, calling for a review of "all service contracts with a cumulative value above $5 million approved by this board between the years 2015-2020."  
Smart Speaker: What about the up-to $5 million dollar situations?  What about 2021, 2022, and 2023?
They hired the law firm of Covington & Burling LLP, assisted by FTI Consulting. 
Smart Speaker:  Can we seen the records?  
Get him out of here.
Smart Speaker:  What about "the calculation used by Fesia Davenport, the CEO, to estimate the cost of McClaren liability in the $1.6B to $3.0B range."  The county's legal analysis may indeed be subject to attorney-client or attorney-work or official information privilege, but the CEO is not the County Counsel and the public has a substantial stake in accessing the information, related to the number and type, and date of various claims, even if partially redacted. Please provide those calculations immediately. 
Thank you for understanding.
Dawyn Harrison, County Counsel:  "There is a responsive record but it is exempt from disclosure."
Solis and Barger's motion concluded, "Over the years, we have sought to prevent corruption by controlling opportunity, incentive, and risk through robust processes and policies that provided transparency and accountability."
"We must act now to rebuild integrity and trust — the principles central and uncompromisable to public service,"
Go Trojans: x2
I wished I'd had a chance to comment on item 9 in the committee, but due to my location these days and other responsibilities, I am unable to attend every single city committee meeting.  
No one can.  But it would mean a lot if they could.
I am usually, like many others able to call in, but the City of Los Angeles has persisted in a robust and naked counter-offensive against the public, especially sharp critics, watchdog journalists, and other "good trouble" makers. 
There was ZERO discussion on item 9 that could fairly be described as a money move-around. 
Still, I noted that Contract No. C-141111 with USC  to provide street medicine and housing services through June 30, 2024, was being amended to reflect the $1,000,000 provided to the LAHD in the 2023-24 Adopted Budget.  Huh? 
Even though the contract calls for the Contractor USC to report Project outcomes and metrics to the LAHD no later than 30 days after each invoice is submitted for the monthly metrics and no later than August 1, 2023 for the annual metrics, none of that material was linked.
The Contractor (USC) is supposed to submit monthly invoices to the LA Housing Department. 
"Each monthly invoice shall: a) be submitted on the Contractor's letterhead; b) include the name, hours, rate of pay for all personnel to be paid; c) include evidence of the completed Project; d) include supporting documentation for all approved purchases of equipment or supplies; and e) be accompanied by a statement detailing the work completed for the month.
All expenses for travel must receive prior approval from the City and must be documented and will be paid only in conformance with City policies and procedures. Funds shall not be released until the City has approved the work received and is satisfied with the documentation included in the invoice."
I had to look, and frankly, $1,000,000 was the introductory offer. Since the term has been extended twice, once in February and now again in July, the total is now worth, $5,091,463 for two years.  Sheesh.
July 5, 2022, Term 07/01/2022 - 06/30/2023
Contract will provide medical and housing services to unhoused angelenos for $1,000,000 for a term of 12 months.
February 7, 2023, The First Amendment adds $1,091,463.65 and one (1) additional optional 12 month term to the contract for the expansion of the Street Medicine for Unhoused Angelenos Program, so that increased the payout to:  $2,091,463.65
July 3, 2023, The second amendment adds $3,000,000 and 1 year to the contract term for a new contract ending date of June 30, 2024, with an option to renew for an additional one (1) year term for the expansion of the Street Medicine for Unhoused Angelenos Program. 
Smart Speaker:  What are they doing and where?
The contractor shall provide a team of physicians, advanced practice providers, nurses, outreach workers, and clinical and administrative support, in both full-time and part-time capacities. 
Provide nursing and medical supervision in accordance with the pre-established schedule, decreasing the disparity in standard healthcare quality metrics. 
Within the service region, the medical team will conduct outreach and provide healthcare services to people experiencing homelessness living in places not meant for human habitation, interim and bridge housing, or other locations where individuals or families experiencing homelessness may be residing.
The clinical team is expected to be primarily field based and serve the following zip codes: 90012, 90031, 90033, 90007, 90089, 90037, so roughly, Lincoln Heights, Chinatown, Boyle Height, West Adams, Vermont Square and Exposition Park and clients within a half mile of each zip code.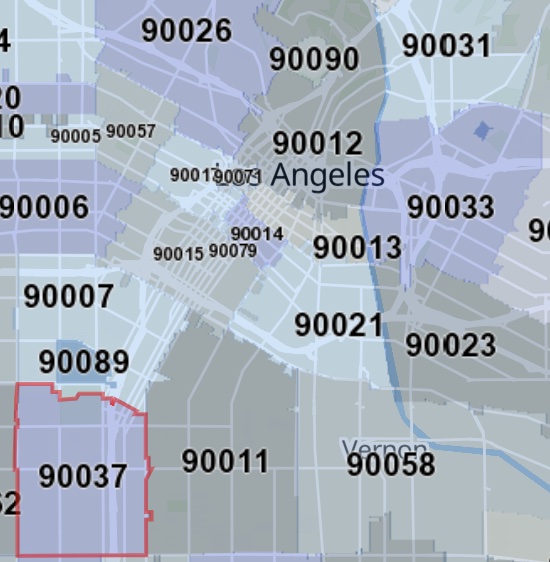 Provide medical/nursing assessment to patients through no less than 1,400 annual outpatient visits over the term of this Agreement.  
Smart Speaker:  How many are they really treating and with what kind of treatment?
The kicker was an item about the Los Angeles River Valley Bike Path Project (Project). authorizing the Board of Public Works to execute the MOU between the City and Metro, for an amount of $60 million, plus additional future inflation adjustments for the design and construction of the LA River Valley Bike Path Project.
The Board reported that the Metro will provide reimbursement funding for the design and construction of the Project, which will be front funded by the City through various sources to be determined. 
Smart Speaker:  Why front funded?
On Tuesday, I remember delivering a public comment to the LA County Board of Supervisors, including Lindsey Horvath about the River Plan and the indigenous people of Studio City. I did all the talking ...
Everybody is talking, but is anybody listening?
(Eric Preven is a longtime community activist and is a contributor to CityWatch. The opinions of Mr. Preven are not necessarily those of CityWatchLA.com.)