ANIMAL WATCH - An increase in media reports of Pit Bull attacks across the U.S. and around the world discloses a tragic trend in which women and children are increasingly becoming victims of pets that have reportedly shown no indication of aggression until the moment they maul or kill without warning. 
That may be true, or it may be that the signals were given by the dog but not recognized, ignored, dismissed, or misinterpreted by a human who did not want to believe the news stories and shelter records on Pit Bulls are true or accurate, and clings to the illusion that all they need is to be "rescued." 
Police and sheriff's deputies are now more frequently called to respond to save victims. Sadly, a 17-year veteran sheriff's deputy lost her life saving her own child last week in another of the many recent tragedies that contradict the assurance by proponents of the breed that all Pit Bulls are—or can be—loving family members and are just "misunderstood"—until they aren't! 
These heart-wrenching incidents should not be happening in 2023 and make us wonder why donation-driven "humane" groups and politicians are opposing laws that provide greater protections in communities from the proliferation of a breed-type that spontaneously maims and kills non-threatening strangers or children, and too-often those who feed and love it. 
LAPD Shoots Pit Bull at South LA Attack Scene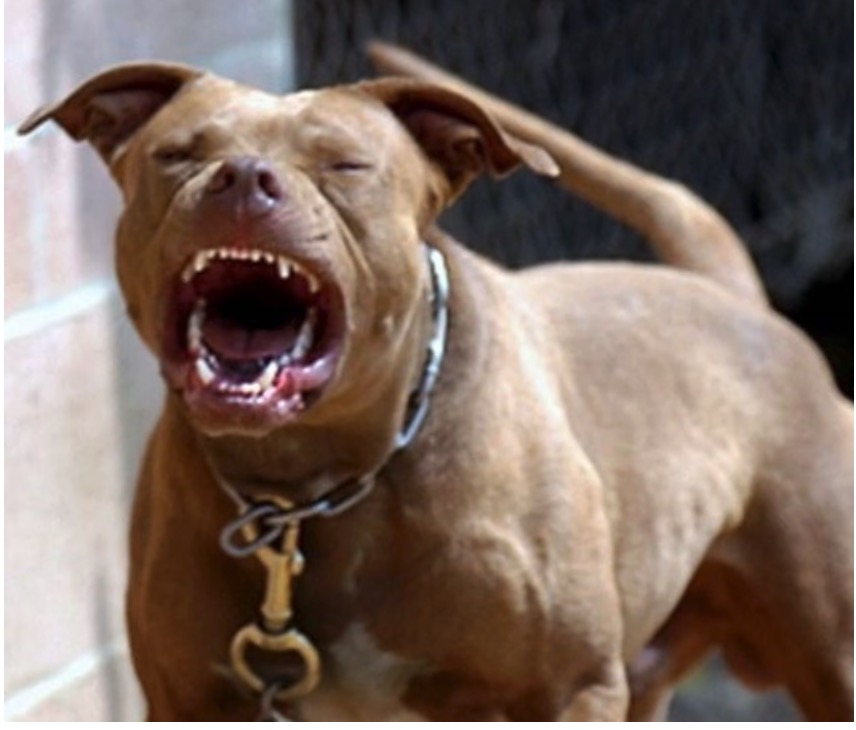 On May 9, a Los Angeles Police Department officer shot a Pit Bull at a homeless encampment in South Los Angeles, after responding to a call that the dog had attacked a woman, causing serious injuries and, also, less-lethal methods to try to protect a man struggling with the dog had not subdued the animal. 
LAPD released the following details on Wednesday, May 10, to clarify the incident, according to MyNewsLA. 
"Officers were sent to 70th Street and Vermont Avenue at about 10:25 a.m. Tuesday on a call for service about a vicious dog at a homeless encampment," the LAPD reported. 
They found a female victim lying in the roadway bleeding from a dog bite. Nearby a man was also lying in the roadway "struggling to restrain a large male pit bull, and officers observed the man's hands in the dog's mouth trying to keep the animal's mouth open."
Another man was also standing nearby "holding a wooden broom handle in the dog's mouth to prevent him from fully closing his jaw," according to the report. 
"The officers devised a plan that involved deploying less lethal options in order to rescue the man, but they were ineffective," LAPD stated. 
"Believing the male victim was in jeopardy of sustaining serious bodily injury, an officer then utilized his pistol and fired one round at the dog at close range. The dog was struck by gunfire and died moments later," police said.
 "Both bite victims were taken to a hospital by ambulance. The female victim sustained serious injury and the male victim sustained minor lacerations to his hands." 
Los Angeles Animal Services responded and transported the dog's remains to the South Los Angeles Animal Shelter. 
No police officers were injured in this effort, LAPD reports. 
The Pit Bull's owner has not yet been identified. However, the incident is being investigated by the LAPD's Force Investigation Division, the report states. 
DEPUTY SHERIFF KILLED BY PIT BULL WHILE PROTECTING HER SON
Credit: Marion County Sheriff's Office
On May 9, a 17-year Deputy with the Marion County Sheriff's Office died after a dog identified as a "Pit Bull-mix" attacked her and her 8-year-old son at their home on the east side of Indianapolis, IN. 
The incident occurred just before 8 p.m. and WTHR News reported that "Indianapolis Metropolitan Police Department said Tamieka White was killed by an aggressive dog at a home in the 1700 block of Forsythia Drive," and that neighbors stated the attack "happened in the backyard, which is surrounded by a wooden fence." 
White was pronounced dead at the scene. "It's very rare that you have a dog attack that results in death," said Major Mike Leepper with IMPD. 
Her son managed to escape the home with minor injuries and neighbors believe that his mother risked her life to assure he could escape. Neighbors told reporters that "they saw the child run out the front door." 
"He was in shock. He kept repeating several things over and over concerning his mom," the neighbor said. "He wanted people to look at his injury, he kept saying that. It was underneath the clothing, so the paramedics and everybody took care of that." 
"A neighbor believes White was protecting her son from the aggressive dog," reports stated. 
"First and foremost, Deputy White was a mother," said Deputy White's commander, Brittany Seligman. "She died last night protecting the most important person in her life." 
"You never saw her without a smile on her face and she would do anything to help her friends, her family and her fellow deputies," spokesperson Seligman said. 
"TINY IN STATURE WITH A BIG HEART"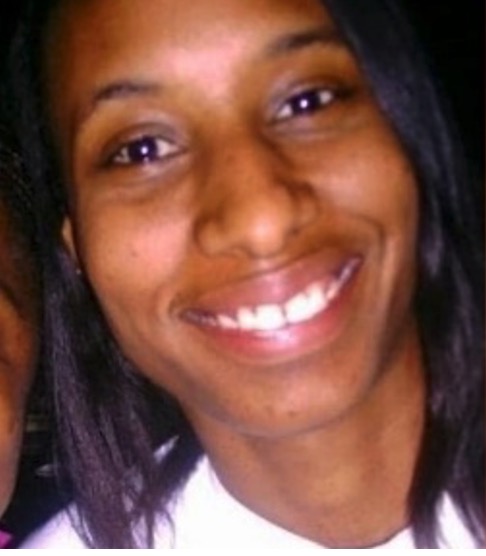 Credit: Marion County Sheriff's Office 
Neighbors told reporters that the aggressive dogs weren't familiar. "Some type of pit bull mix," a neighbor said. "They weren't there before, so she was dog-sitting, and I talked to her the day before, and she confirmed that she was dog-sitting and that she was going to fix the fence." 
Neighbors also said the dogs had broken through the fence and "been loose a couple times over the past weekend." Animal Care Services responded to a News13 inquiry, stating: that an officer had responded to a call on the Saturday before the attack and "found two dogs in front of the address, a broken fence, and a third dog in the backyard". 
A person who identified as "a friend of the owner" approached, and the officer was able to make contact with the owner by phone," the department stated. "The officer educated both individuals about the City's at-large ordinance and proceeded to warn the owner that they'd receive a citation if the dogs got loose again and also advise that the dogs "would need to be on a leash or tethered until the fence was fixed," according to the report, which can be seen in its entirety here. 
In a later report, the Indianapolis Star stated that White, 46, was described as "tiny in stature with a big heart. 
ATTACKING DOG FATALLY SHOT 
A spokesperson for the Indianapolis Metropolitan Police said, "the attacking dog was fatally shot by a responding officer, who fired when the dog charged at them." It was confirmed that the attacking dog was not owned by White, and police have identified the owner. (They declined to release further information about the dog's owner.) 
In a statement, Indianapolis Animal Care Services said workers impounded the deceased dog, three additional dogs and a cat from the home. The department said they cannot confirm the breeds without a DNA test, but said all the dogs appeared to be a "pitbull-type." 
The animals are being held as part of the ongoing investigation into the attack. 
VIGIL AND FUNDRAISER HELD AT PUB
On Friday, people gathered at John Wayne's Pub and Eatery on Indy's south side for a vigil and fundraiser for Deputy White. The spot holds a lot of meaning for those who knew Tameika because she competed in pool tournaments there. Sheriff's Department spokesperson Seligman said White "held a passion for billiards. Anyone who challenged her would quickly learn that they couldn't stand at the table with Deputy White." 
A fundraiser ahead of a balloon release and vigil collected money for White's son who was injured in the dog attack. Family and friends told reporters they plan to be there to support him as he grows up. 
OFF-DUTY DEPUTY RECEIVES 'LIFE SAVING' AWARD FOR RESCUING MOTHER AND CHILD FROM ATTACK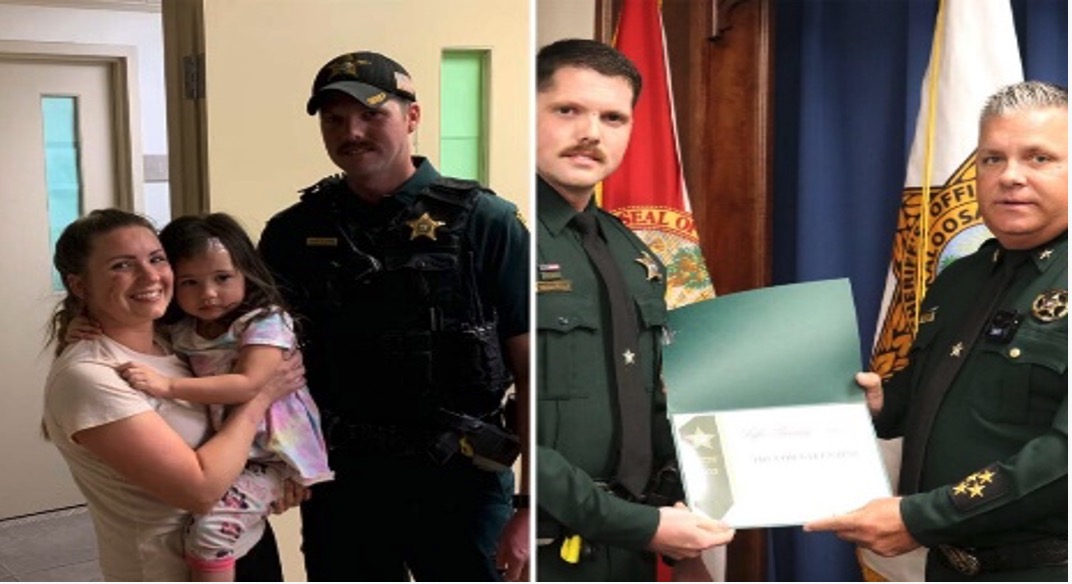 On May 11, Okaloosa County Sheriff's Deputy Trevor Valentine, was honored with the Okaloosa County Sheriff's Office Life Saving Award for saving a Crestview mother and her 2-year-old daughter from a horrifying dog attack on the day after Christmas last year. 
On May 11, Okaloosa County Sheriff's Office proudly awarded it's "Life Saving Award" to Deputy Trevor Valentine who was off-duty the day after Christmas in 2022 and enjoying a day in his backyard when he heard a woman's screams for help, to which he immediately responded, according to WKRG. 
He jumped into his parked truck and drove around the area until he identified the location of to the screams, where he entered the backyard of the home where saw a woman "in the fetal position being attacked by two large dogs." 
"Deputy Valentine immediately went into action to get the dogs away from the victim," states the Okaloosa Sheriff's release. "He was ultimately able to secure both dogs in an enclosed back porch to prevent additional attacks." 
"Deputy Valentine quickly discovered that underneath the woman was her 2-year-old daughter, who had also been attacked by the dogs. The daughter had injuries to her head and face. He then used his shirt to apply pressure to the injured areas and told his wife to call 911." 
"The daughter suffered a puncture wound to the back of her neck. It punctured her cerebellum, caused cranial compression fractures, and she had several lacerations to her scalp and left eyelid," the Sheriff's release states, and required "numerous stitches to reattach portions of her scalp and eyelids." 
The mother reportedly suffered puncture wounds on her left hand, right arm and under her right eye, and some of those required stitches. 
According to the post, the mother had gone to the home to let out her friend's dogs and feed them, and the dogs then attacked the daughter. 
The mother told deputies in January she believes that "Deputy Trevor Valentine's intervention saved my daughter's life." 
MOTHERS, SOFT HEARTS AND PIT BULLS 
We are all grateful for a mother's ability to overlook or excuse faults, mistakes; and even justify bad or questionable behavior and wanting to help. However, with dogs, especially Pit Bulls, which are identified as "large dogs" in many current news stories, it is too big a gamble. 
Guard your family and yourself and do not take risks with any unfamiliar dog—as in the two cases above—where the "motherly instinct" of wanting to help, and perhaps being told the dogs were safe and friendly, overruled caution and ended in tragedy.
(Phyllis M. Daugherty is a former Los Angeles City employee, an animal activist and a contributor to CityWatch.)