ANIMAL WATCH - On January 31, 2023, CBS News, announced Another horse dies during training at Santa Anita Park and reported that Actuator, a 4-year-old colt "died suddenly while training at Santa Anita Park, the second fatality at the Arcadia track this year." In his short—but stressful—life, Actuator had won seven races and two first-place finishes, all out of state, according to the industry website Equibase.
On January 20, Press On, another 4-year-old colt, died from a "training injury" at Santa Anita. 
A total of "Twelve racehorses died at Santa Anita in 2022," according to the same report. However, Santa Anita officials boast that they "have made major improvements in horse safety after 2019, when 42 horses died at the track."
CBS comments in "Horse Dies from Training Injury at Santa Anita," that this is "sparking widespread debate about safety issues at Santa Anita and about horse racing in general."
Following are some of the similar tragedies during 2022: 
2022 RACEHORSE DEATHS
Cyclone Slew Is the 58th Racehorse To Die in California in 2022
On November 30, 2022, Olivia Cruz Mayeda, of the San Francisco Standard, wrote, "Horse racing has a problem: The horses keep dying."
"Last Friday, Cyclone Slew became the 58th racehorse in California to die in 2022," she said, "The 4-year-old thoroughbred was also the 13th horse to die at Berkeley racetrack Golden Gate Fields in 2022." 
Mayeda points out, "He reportedly died of "musculoskeletal issues, according to the California Horse Racing Board." She emphasizes that this term is so broad that it "could refer to anything from a horse-on-horse collision to chronic disease."
Last November three horses died at Golden Gate Fields within a single week," she wrote, "Advocates say horse racing needs better legislation that could keep horses safer like regulating track surfaces and banning Lasix, a drug used to get horses to rapidly shed water weight before a race, while others want to ban horse racing altogether."
"The sport is no stranger to controversy, she reports, "In 2020, a national blood-doping scandal rocked the horse racing world, leading to the indictment of 27 people and the passing of the national Horseracing Integrity and Safety Act in 2021."
Pistachio Princess becomes 17th horse to die at Los Alamitos Race Course in 2022
On November 28, 2022, CBS News announced the death of four-year-old Pistachio Princess, and reported it was described as a "sudden death in her stall on Nov. 21," according to the California Horse Racing Board.
"The filly had 19 starts across her career, which included first place victories at both Santa Anita in March and Los Alamitos Race Course in June 2021," the report added.
"Sudden death is defined as an acute collapse and death in a closely observed and previously apparently healthy horse," the spokesperson for the CHRB said in a statement, which also explained, "…there are fewer musculo-skeletal fatalities associated with racing and training. There are not more sudden deaths than before. It just appears so in light of the decrease from other causes."
According to the report, "Earlier this year, Los Alamitos Race Course took measures to improve the safety on the grounds following four horse deaths over an 11-day period."
Marty Irby, executive director of the nationwide group Animal Wellness Action, told CBS Los Angeles, "The death of Pistachio Princess is the 17th we've seen at Los Alamitos, and the 57th racehorse death in California this year."
"Pumping horses full of drugs until their death and ignoring the welfare of these iconic American equines will no longer be tolerated."
The CBS report states, "Los Alamitos Race Course was even placed on probation for a brief period in July 2020 after at least 20 horses had died at the track at the time."
Another Racehorse Dies From Training Injury at Los Alamitos
On October 29, 2022, KFI Radio reported that, "Another Racehorse Dies From Training Injury at Los Alamitos," and that "Magic was the ninth horse to die from a racing or training injury in the Cypress, CA, track in 2022."
A Patch article stated that, "January Magic, a 2-year-old colt with just one race in his career," was owned by Dennis January and trained by Jerry Hollendorfer, describing the trainer as having "been banned from tracks owned by The Stronach Group—including Santa Anita and Golden Gate Fields—after six of the Hall of Fame trainer's horses were catastrophically injured at those two tracks between December 2018 and June 2019."
Patch added, "Earlier this year, Los Alamitos took a series of steps aimed at improving safety following a spate of four horse deaths in an 11-day span."
Horse dies at Saratoga Race Course, marking 10th death of a racehorse in 2022
On August 23, 2022, New York Upstate reported, "Horse dies at Saratoga Race Course, marking 10th death of a racehorse in 2022," stating that "A Cut Ahead 20 was injured while running…and euthanized on the track by a veterinarian," according to the New York State Gaming Commission on its database of horse racing incidents.
Also, "My Girl Lexi, was hurt while racing the prior Sunday at the same race course and was taken away from the track in a horse ambulance for treatment, and—despite initially being reported as dead—is recovering."
Miss Sugar Hill Dies at Del Mar – 3rd Horse to Perish at Track This Summer
On August 19, 2022, the Times of San Diego wrote, "Three horses have perished at the Del Mar Racetrack in the last month, including the latest, which died Thursday, according to the state." [Del Mar Racetrack is owned by the State of California and operated by the Del Mar Thoroughbred Club.]
"Miss Sugar Hill, a thoroughbred trained by Jeff Mullins, died after a training session, according to track officials and the online log of equine fatalities maintained by the California Horse Racing Board."
The report also notes the deaths of Munny One on July 31 "in circumstances listed as 'other,' and on July 20, Night Girl, … died in a training incident."
 SANTA ANITA STUDY BY SCIENTISTS
 Science.org reported in 2019, Wave of horse deaths on famed racetrack stumps scientists.
 "Track surface at Santa Anita may be to blame, but tests have come up empty so far:"
 The report states, "A horse's age, sex, and racing experience can all affect its risk of injury, as can pre-existing stress fractures."
 "Some experts also suspect veterinary drugs. Joe Pagan, president of Kentucky Equine Research in Versailles, recently found that furosemide, used to stop airway hemorrhaging as a result of exertion, and omeprazole, a treatment for stomach ulcers, both affect calcium excretion and absorption, which could theoretically weaken bones. The Stronach Group, which owns Santa Anita, recently said it would ban the use of drugs on racing days. But Pagan says a connection to the injuries is "a big stretch."
 "Others have noted that more than 90% of racehorses nationwide have stomach ulcers, and most are treated with furosemide, so the drugs' effects wouldn't be limited to Santa Anita," the report concluded. 
Instead, many scientists think something about Santa Anita's dirt track must be to blame."
 However, extensive testing was done and concluded, "None of the tests revealed anything unusual. 'There's nothing that we know, based on what we know, that's wrong with the track,' Peterson says."
 IF NOT DRUGS NOR THE TRACK, WHAT'S KILLING THE HORSES?
 The Deadly World of Underground Horse Races (PETA Video)
 From June 2021 through April 2022, a team of PETA (People for the Ethical Treatment of Animals) operatives investigated unregulated Quarter Horse racing in Georgia, primarily at the largest Georgia "bush track," Rancho El Centenario (south of Atlanta).
Well over 100 of these tracks are operated all over the U.S., from California to Virginia, flying largely under the radar.
 See PETA Investigation here (WARNING: Graphic but Important)
 "HOW NEW YORK BANKROLLS HORSE RACING WITH BILLIONS" (IT COULD BE HAPPENING IN OTHER STATES.)
 This 2022 article explains "How New York bankrolls horseracing with Billions," describes how horseracing has been propped up by more than $2.9 billion in state taxpayer dollars and government-directed benefits since 2008, and might make taxpayers in other states and cities want to take a closer look at their own governmental budget.
"Over the past 12 years, over 1,600 horses have died at NYS racetracks. More, still, were mercilessly slaughtered at the end of their so-called careers."
 "To think that we, the taxpayers, are propping up this cruel, deadly industry to the tune of $230 million per year—and all coming at the expense of public-good needs like education and infrastructure—is, in a word, obscene," says Patrick Battuello, President, of New York-based Horseracing Wrongs.
 Governor subsidizing racing with tax money?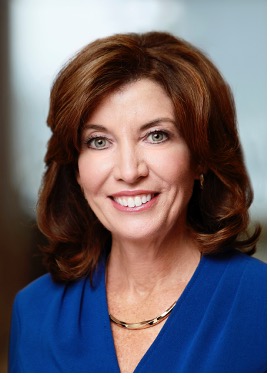 "Kathy Hochul Bets Half a Billion on Horse Racing. Will the Industry Pay Her Back?
New York's biggest racetracks have been declining for decades. They'll likely need more state subsidies to cover their debts."
This New York Focus article on February 7, 2023, by Sam Mellins states that, "New York's biggest racetracks have been declining for decades. They'll likely need more state subsidies to cover their debts."
 "GOVERNOR KATHY HOCHUL'S proposed budget would guarantee a nearly half billion dollar windfall of public money to New York's troubled horse racing industry."
 "She says New York taxpayers will be reimbursed in full: Over 20 years, race track operators would pay off the $455 million loan to renovate the Belmont Park race track on Long Island, plus interest. But the industry is losing tens of millions of dollars every year. How will it pay the state back?"
 "With money the state gives it."
 ARE THESE DEATHS "ACCIDENTS?" OR, IS THIS THE NORM?
 Following is the introduction to a soulful and knowledgeable plea, "The Inevitability of Dead Race Horses," by Patrick Battuelo, President of Horseracing Wrongs, which should be read in its entirety by anyone troubled by the deaths at race tracks all over the nation: 
He says, "On the central matter of "casualties" and "catastrophic breakdowns," while drugs, pre-existing injuries, track conditions, etc. are all certainly relevant, the simple truth is that the maiming and destruction of racehorses are inherent to the industry. Death at the track is, always has been, and always will be, an inevitable part of racing."  And here's why:".
(Phyllis M. Daugherty is a former Los Angeles City employee, an animal activist and a contributor to CityWatch.)