GUEST COMMENTARY - More than one million dogs are killed and eaten every year in South Korea. 
Prior to their deaths, these dogs endure a lifetime of abuse and are often slaughtered in a completely inhumane and brutal manner.  Please see CityWatch, Progress In The Fight Against The Dog Meat Trade In South Korea, January 20, 2022  
Help Stop the Brutal Torture and Killing of Tens of Millions of Dogs in the Dog Meat Trade, June 17, 2019: 
The City of Los Angeles officially opposes the worldwide dog meat trade.  Please see:  LA Passes Anti-Dog Meat Resolution, July 8, 2019.
On September 27, 2021, South Korean President Moon Jae-in told the Prime Minister: "Hasn't the time come to prudently consider prohibiting dog meat consumption?"  In December 2021, the South Korean Government formed the Consultative Discussion Committee on Ending Dog Meat Consumption (the "Committee").  The Committee consists of Government Ministers, dog meat farmers, butchers, dog meat shop owners, and representatives of Animal Welfare Organizations. 
The Committee was expected to release its report on how to proceed by April 2022, but has extended its deadline two months to June.  The Committee stated: "Members have found common ground that an end to dog meat consumption is in line with the times, but an agreement has yet to be reached."  Animal activists worldwide are awaiting the report.  Now, near the end of June, a source is advising that the Committee may extend its deadline once again.  That means that hundreds of thousands of dogs will continue to be tortured and killed while the Committee is still attempting to reach a consensus.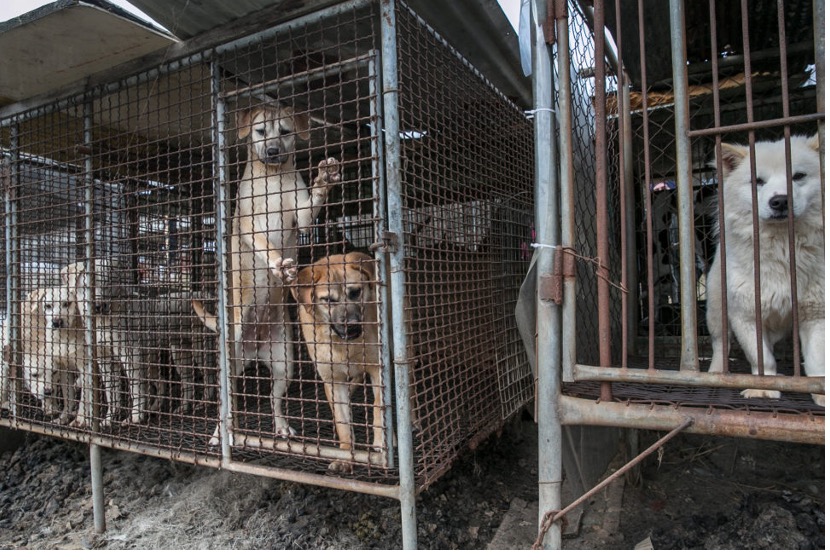 Humane Society International (HSI)/Korea states that opinion polls show public support for ending the dog meat industry, with nearly 84% of South Koreans not eating dog meat, and almost 60% favoring a ban.  HSI/Korea:  HSI/Korea has closed 17 dog meat farms and rescued more than 2,500 dogs who have been adopted in the United States, Canada, the United Kingdom and South Korea.  Other animal welfare organizations in South Korea, such as Korea Animal Rights Advocates (KARA), Animal Rights Korea Shelter (ARK), Coexistence of Animal Rights on Earth (CARE), Animal Rescue Korea 119 (ARK119), Busan Korea Alliance for the Prevention of Cruelty to Animals (Busan KAPCA), SaveKoreanDogs.org, and Korean Animal Welfare Association (KAWA), have rescued thousands of dogs and closed other dog meat farms and slaughterhouses.  Please see www.KoreanDogs.org; https://koreandogs.org/donate/
Newly elected South Korean President Yoon Suk-yeol pledged support for ending dog meat provided there is social consensus.  The President's wife, Kim Keon-hee, has gone further in urging an end to dog meat.  She stated that dog meat must be stopped out of respect for man's best friend and life.  She contradicted a belief by some that dog meat is healthy, noting that dog meat is not good for health because of the terrible and unsanitary conditions in which the dogs are raised.  Ms. Kim has proposed transitioning businesses involved with dog meat into other industries.  The Presidential family has three cats and four dogs, including a rescued Jindo named Tori.    
For additional articles on the Dog Meat Trade and what you can do to help stop it, please see this link: 
(Jeffrey Mausner (https://mausnerlaw.com/ ) is the Valley Alliance of Neighborhood Councils Liaison to the Los Angeles Animal Services Department, 2nd Vice President of the Tarzana Neighborhood Council and Chair of its Animal Welfare Committee, and a Volunteer at the West Valley Animal Shelter.  He was previously a Neighborhood Council Budget Advocate and is now a Budget Representative. He is a retired attorney and law school professor and was formerly a Federal Prosecutor for the U.S. Justice Department.)