ANIMAL WATCH - A 22-year-old mother in Pasiq City who was terrified of the consequences of not paying off an $870 bet she lost on an "E-Sabong" online cockfight-betting site in the Philippines, sold her 9-month-old daughter in March to a human trafficker she found on Facebook.
Later she became remorseful and went back onto Facebook and national TV to try to locate the Nigerian man and his three female companions who had paid her P4500 ($860 USD) for the baby girl and she begged them to return the child. 
That caused the Philippine NBI (National Bureau of Investigation) to become involved and locate the traffickers and to file numerous charges after the rescue of the baby on March 22.
According to reports, the child will not be be given back to the mother, who claimed she had become addicted to "E-Sabong," and who could also  face charges including human trafficking, illegal child adoption, child abuse and more, according to Gambling News.
The baby was placed in the protective custody of the Philippine Department of Social Welfare and Development and is reportedly expected to be released to the father. 
"Previous reports that people have been disappearing because of or after attending E-Sabong contests also surfaced in the country after it was licensed in 2021," the report states, "making many aware of the underbelly of the industry, but the decision of a mother to trade away her baby to cover her e-sabong [electronic-gambling] debt is by far the worst report associated with this gambling activity."
(See:  Cockfighting:  Cops' Addiction to On-line Betting (E-Sabong) Sparks Fear of Crime Wave)
Philippine Gaming Operators Involved in Prostitution Ring 
In February 2022, a report was issued regarding staff members of online-gambling operators in the Philippines being arrested for their involvement with prostitution rings during raids by the National Bureau of Investigation.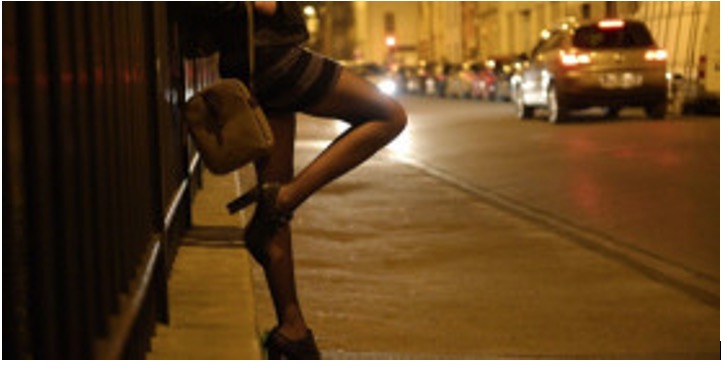 In other earlier concerns about growing crime trends resulting from on-line gambling, real estate developers and brokers and offshore gaming operators were ordered to register for the electronic reporting system following an amendment to the Philippines' Anti-Money Laundering Act. 
Initially, Philippine President Duterte called for regulating E-Sabong, but not eliminating it. But concerns grew as police officers appeared among the names of those involved in a recent string of disappearances, kidnappings, and suspected killings connected to E-Sabong.
PHILIPPINE PRESIDENT SUDDENLY BANS ONLINE COCKFIGHTING

Then, on May 4, 2022, President Duterte suddenly announced he decided to ban E-Sabong despite the economic benefit it  provides to the country. Duterte said the ban will be immediate, although the estimated income from this activity is approximately $1.2 million (USD) per month. 
"Online cockfight increases gambling addiction and uncontrolled debts."  Duterte asserted, "This leads to crimes including the increasing  unsolved disappearances of participants and other scandals."
In some reports it was also suggested that there was concern about the decrease in income to local businesses, due to the fact that participants no longer physically attend cockfighting events. Small businesses that provide food and other items are deprived of that opportunity, as well as income to local cockfighters who are not part of the syndicated events.
Online betting has become more popular during the COVID-19 pandemic, according to Casino News, which states, "the Philippines suffered extensive financial hardships, and legal e-sabong provided significant relief."
However, in addition to debt problems, e-sabong also led to the 34 missing sabong participants and eight police officers arrested for involvement in online gambling and other types of crimes. Therefore, the activity was "working against" the values of the Philippine people, according to Duterte. 
The president of PAGCOR (the Philippines Amusement and Gaming Corporation), Andrea Domingo, said that the regulator has begun to block e-sabong operations. She added that the collection of income by the government will also cease.
MORE ON-LINE GAMBLING INVOLVING ANIMALS PLANNED
In 2020, in addition to allowing more online betting, Pagcor was already looking at new offerings for overseas players. 
"The regulator plans to roll out an online version of cockfighting -- a popular pastime in the Philippines -- primarily for players in South America. Online horse racing and dog racing are on the cards for the U.S. and U.K., respectively," according to Nikkei Asia. 
A humane effort to stop the "sport" of hare coursing and the greyhound racing operations in the U.K. can be seen here. 
Also, this prompts the question: Is--or will--this same gambling opportunity be available for dog fighting worldwide by other unregulated on-line operations? 
New Jersey Investors Reportedly Targeting Saipan Casino 
In what appears to be worldwide expansion of U.S. gambling operations, a New Jersey business-duo expressed interest in the abandoned "Imperial Palace" and in operating both online gaming and land-based gaming in Saipan, according to Gambling News on March 30, 2022, which states, "The Saipan Tribune reported today that Andrew Yam, executive director of the Commonwealth Casino Commission, has confirmed such interest from two New Jersey businessmen.".
Imperial Palace maintains a monopoly on gambling in the territory, which is officially a commonwealth consisting of 14 islands in the Pacific Ocean. In a former dealing, Imperial Pacific was accused of misleading Chinese workers who came to build the casino, only to be forced into slave-like labor conditions. The FBI raided Imperial Pacific's offices  after a construction worker died on the construction site in 2017. 
Wagering on the USFL Available in 15 US States
Sports betting is live and legal in 30 U.S. states and DC, according to data by the American Gaming Association.  The USFL confirmed that wagering on the League would soon be available for customers in 15 states, Gambling News announced on March 29, 2022.
"The new USFL will be an innovator in how fans watch and root for the teams they love, and we believe that the availability of legal sports wagering is another way fans can deepen their engagement with our games," said USFL's executive vice president of business operations, Edward Hartman.
Another opportunity is offered here:  Placing Bets Online - Bet The Kentucky Derby,  Sign up today and get a $500 welcome bonus.. Easy Online Depositing. Legal Horse Betting. And, here:. Online Casino USA - Top Rated By Experts
CHILDREN IN A WORLD OF ONLINE GAMBLERS
What impact will being surrounded by gambling in homes all over the USA have on our next generation?
In "Designed to deceive: How gambling distorts reality and hooks your brain," Assistant Professor of Psychology Mike Robinson, writes:
"To call gambling a 'game of chance' evokes fun, random luck and a sense of collective engagement. These playful connotations may be part of why almost 80 percent of American adults gamble at some point in their lifetime."
"While fun and thrills may be one of the reasons given, it's not known by professionals why, for some, gambling stops being an enjoyable diversion and becomes compulsive," he states.
As an addiction researcher for the past 15 years, Robinson says he looks to the brain to understand the hooks that make gambling so compelling and found it is in how the games are intentionally designed.
He stresses that "uncertainty" has its own reward in the brain.
"One of the hallmarks of gambling is its uncertainty and the production of dopamine, which the brain produces during enjoyable activities, and also during situations where the reward is uncertain. This creates a 'high' that reinforces  risk-taking behavior. "
"Similar to drugs, repeated exposure to gambling and uncertainty  produces lasting changes in the human brain. These reward pathways, similar to those seen in individuals suffering from drug addiction, become hypersensitive. Animal studies suggest that these brain changes due to uncertainty can even enhance gamblers' cravings and desire for addictive drugs," Robinson states.
(We discuseed this in, Why do Pit Bulls Attack People Who Love Them?) 
"Repeated exposure to gambling and uncertainty can even change how you respond to losing," he staes, adding that "losing money can itself become  the rewarding release of dopamine almost to the same degree that winning does."
Thus, "losing can set off the urge to keep playing, rather than the disappointment that might prompt you to walk away, a phenomenon known as chasing losses."
(Read Mike Robinson's entire important and well-illustrated conversation here before a child plays his/her first video game, or before handing that highly addictive cell phone to your two-year-old child.)
CAN CALIFORNIA AFFORD THIS RISK?
An estimated 45 million Americans will bet more than $3 billion in total wagers this year that are currently not legal here in California, according to a report by CBS News."  
We were also advised of the 30 surrounding states that have approved sports-betting and "are benefiting from the tax revenue and that CA could potentially bring in over $3 billion a year if voters approve changing the State's constitution to allow sports betting. 
It now appears that two options will be available on the November 2022 CA ballot. The Tribal Sports Wagering Act, which would require in-person betting at any of California's tribal casinos and its racetracks..
Of course, Sacramento is assuring us that this will generate millions of dollars for the State's General Fund for schools, transportation and other state project.  (Will this include more for former-Governor Brown's bullet train to nowhere which is apparently lost somewhere between Bakersfield and Fresno?) 
A competing measure calls itself the "California Solutions to Homeless and Mental Health Support Act" and promises more millions of dollars for solutions which, thus far, appear to have increased the problems. 
What it doesn't say is how the accounting will be done, what safeguards are in place, and what affect this increased easy gambling will have on crime and public safety.  
This is a serious issue, not fund and games (no, that was not a spelling error.).  
We should learn from others and consider their recent experiences—especially at a time of instability in the United States and the entire world—and let's take into consideration the potential impact on youth and families.  Is it necessary? And who do these proposals really enrich?
(Phyllis M. Daugherty is a contributor to CityWatch and a former Los Angeles City employee.)