DIEDRA'S LA-Former assembly member Sydney Kamlager-Dove eased through a victory to occupy former Senator Mitchell's seat, leaving her assembly seat up for grabs.
Governor Newsom announced a special election to fill Kamlager's vacant seat, and the heat is on. 
There are several candidates who have entered this special election race to fill the seat. This will be an interesting race indeed, as all of the candidates have somewhat notable backgrounds, but how one looks on paper compared to the actual experience that they have could be the difference between a good candidate and great candidate, who can actually do the job. 
Voters also want to look at the politicians that are endorsing these candidates and how they have done well by the voters or have been a disappointment to the voters who put them in office. The certified candidates are Isaac Bryan, Dallas Fowler (photo above, center), Heather Hutt, Samuel Robert Morales, Bernard Center, and Cheryl C. Turner. The three that stand out based on their endorsements are Isaac Bryan, Heather Hutt, and Dallas Fowler. 
Let's begin with Isaac. His base is criminal justice reform, and it appears that he only has two years of experience in public policy. He has been endorsed by Mark Ridley-Thomas who was under federal investigation for a $100,000 donation that was supposed to go to USC but instead, ended up in a nonprofit headed by his son Sebastian, who, by the way, was fired from USC because of sexual harassment allegations that came to light while he served as a member of the California State Assembly.  
Isaac Bryan has also been endorsed by Holly Mitchell, and former incumbent for the 54th, Sydney Kamlager-Love. This surprises me, as these two ladies formed "The Black Women's Democratic Club." The purpose of this club was to further uphold democracy, and to uplift and support black women running for public office. It appears that they were the women who benefited from the club's support. I wonder how their club members feel about this duo not supporting a woman for the 54th, knowing that there is only one African American woman currently occupying an assembly seat. 
Now, with five African American men currently representing the California State Assembly, and of likely voters, women out vote men 2-1, it would make you wonder what their endgame could possibly be. I mean, what reason would they have not to endorse and support a highly qualified woman for this election? I'm sure that inquiring minds want to know. I'm sure their club members want to know. 
Now if my memory serves me correctly, Holly Mitchell was preceded by Mark Ridley-Thomas in the LA County Board of Supervisors, and when she was in the California State Senate, she was succeeded by Sydney Kamlager. Sounds like a game of chess. . .Oh, let's not forget about Karen Bass, cousin of Mark Ridley-Thomas, who has also endorsed Isaac Bryan. Her campaign gave nearly $100,000 to a non-profit that she co-founded, which paid her $70,000 as a consultant.  
Needless to say, $100,000 is a popular number with Mark and Karen. Well, here's the $100,000 question: what game are they playing at the expense of the voters? 
Moving on to Heather Hutt. She looks great on paper as she was the first black U.S. Senate State Director for then-Senator Kamala Harris. Heather also served as District Director for retired California State Senator, Isadora Hall. She is an advocate for DACA, human rights, women's rights, equality, diversity and social Justice. The question is, how long as she been an advocate? Her website tells the story of what she is committed to, but it does not show the actual work done as an advocate for any of these entities. Let's take a look at who endorsed Heather Hutt for the 54th. Heather has quite a few noteworthy endorsements. The International Brotherhood of Electrical Workers (IBEW), LAAAWPAC, 300 Black Women Across California and a host of others, but what about the questionable endorsements? 
First up is Assembly Woman Autumn Burke. In 2008, Autumn received a slap on the wrist from House Speaker Anthony Rendon, instead of being asked to relinquish her seat due to sexual misconduct allegations. I guess #MeToo does not include her. Maybe someone was paid to keep quiet. Who knows? For the progressives reading this article, Speaker Rendon cast the deciding vote against Medicare for all. I mean, after all, he does have significant ties to the health insurance and pharmaceutical industries. Let's hope that the hierarchy of the Democratic party take notice of his behaviors. 
Up next is former Los Angeles City Council President Herb Wesson who walked away from an FBI probe, in something I like to call, "Doing your dirt and hiding your hands." 
Some others who have endorsed Heather are mentioned in this corruption. 
Sigh. Under the watch of Wesson, two former city council members, Mitch Englander and Jose Huizar, were indicted by the FBI. Former councilman Jose Huizar was charged in a 34-count indictment that alleged a conspiracy to violate the "Racketeer Influenced and Corrupt Organization Act (RICO) in which he accepted at least $1.5 million in illicit financial benefits. 
Former councilman Mitch Englander also got his hand caught in the money jar as he was indicted for taking cash, lying to the FBI about the money, and obstructing the investigation. FYI -- the City of Los Angeles has a current deficit of $700 million. I wonder how that happened. . .hmm. 
How do the endorsements for these two candidates connect? I think that the common denominator is Mark Ridley-Thomas and his possible play for becoming Mayor of Los Angeles someday. 
Quick re-cap: 
--Mark Ridley-Thomas and his son Sebastian connected to a $100,000 misappropriation of funds scandal; 
--Sebastian Thomas and Autumn Burke connected to sexual misconduct allegations while holding seats in the California state assembly; 
--Holly Mitchell and Sydney Kamalger's lack of support to promote black women running for office despite, the Democratic club that they founded to do just that; 
--Herb Wesson, former president of the Los Angeles City Council under whose watch two members of the LA City Council were arrested and are under Federal investigation for a pay-to-play scheme; 
--Karen Bass whose campaign donated $100K to a nonprofit that she co-founded which paid her $70K as a consultant.  
In a nutshell, this is politics as usual. Corrupt. 
Last, but surely not least, is Dallas Fowler. She has served as a Commissioner Delegate for the City of Los Angeles since 2006. Continuing her public sector work, she was a grants panalist for the Department of Health and Human Services. Her community activism and advocacy involved working with the Department of Homeland Security to help combat human trafficking. In 2015, she was asked to be a guest speaker at the YWCA greater Los Angeles Phenomenal Women's Award, because of her tireless work towards eradicating human and sex trafficking, as well as her continuous work to empower women. She uses her platform to advocate for livable wages and for small business owners. 
She is the progressive democrat in this race for the 54th Assembly seat. 
Dallas is supported by labor because of her stance on housing, the environment, and the economy. She is a community activist who fights for increased transparency and accountability of law enforcement. Her efforts to help combat the COVID-19 pandemic are focused on her work with Southwest College and the Community Advisory Council food banks and vaccinations. Dallas runs a grassroots campaign and will not accept funding from fossil fuel, pharmaceutical, tobacco, private water, or charter executives. Dallas appears to be "NOT POLITICS AS USUAL" and this is a refreshing change from what we currently have. 
Dallas is endorsed by California's first woman Lt. Governor Eleni Kounalakis; California State Treasurer Fiona Ma, LAUSD Board members Dr. George C. McKenna, III and Scott Schmerlson; Environmentalist Darell Park; Central Basin Water Board members Leticia Vasquez-Wilson and Martha Camacho-Rodriguez; West Basin Water Board President, Harold Williams and Political Activist and Professor, Dr. Cornel West. These are noteworthy endorsements for a candidate that has proven herself to the constituents, stakeholders, and the community that she serves. 
At some point, WE THE PEOPLE need to be about who will work for us instead of working a system for the empowerment of self. Look at the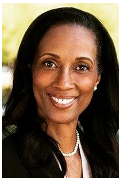 candidates, look at who is supporting them and why. We should be tired of the same business as usual. We need representation that will fight for the people instead of using candidates as political pawns in a game of chess. 
I wish the candidates in this race the best.
Stay tuned for part 2. 
(Diedra M. Greenaway, MS/MBA, is a long-time community activist who lives and works in Los Angeles.) Edited for CityWatch by Linda Abrams.