Planning Watch:  Three strikes and you are out may apply to baseball, but it does not apply to California State Senator Scott Wiener's failed effort to offer a sweet heart deal to real estate developers of in-fill commercial and residential parcels.
  While his Senate Bill 50 met its third defeat in Sacramento, Senator Wiener is already plotting its resurrection as a stealth "housing" bill.    
Wiener will have an army of helpers since all factions of the urban growth machine, like the Los Angeles Times (LAT), are linking hands to raise real estate values through up-zoning.   Their support to current and would-be commercial property owners boils down to a simple action.  If the State Legislature adopts a law that increases the size, height, density of private parcels, their market value soars.  Property owners and investors could then flip their properties for quick gains or redevelop them as expensive apartments.  If they choose the second option, they can expect annual returns of 15 - 20 percent.  What a good friend they have in Scott Wiener and his allies. 
Furthermore, through SB 50 real estate investors would not have faced any mandates to incorporate low-income housing into their projects.  Apartment buildings with 10 or fewer rental units faced no obligation at all.  As for buildings with 11 or more rental units, investors could pay an in lieu fee.  If developers, nevertheless, pledged to include low-income units in their projects, they can thank their friendly State Senators that SB 50 excluded any inspection and enforcement requirements.  
According to one of Wiener's local champions, the Los Angeles Times, SB 50 was the only game in town.  Without it, efforts to reduce homeless were dead in the water.  To say this least, this is total nonsense, and there are many alternatives that can and should be pursued. 
Step 1: The first step is to shut down the spin machine, such as these recent LAT doozies 
LAT: SB 50 addressed California's housing shortage, the root of the state's housing affordability crisis.                                                         No.  To the extent that SB 50 would have resulted in any new additional housing, it would have been expensive housing.  Since the State's housing shortage is for low-income affordable units, SB 50 would not have addressed California's real housing shortage.  Most likely, it would have made it worse by evicting current low-income, transit oriented residents to make room for expensive in-fill construction sites and their over-priced apartments. 
LAT: California failed to construct enough housing to keep up with population growth.                                                                                No.  Some cities, like LA, have a housing boom without SB 50.   Since 2015, LA has approved over 155,000 housing units.  But this splurge, just like SB 50, only serves the housing needs of the well off.  The rest of the population, the bottom 80 or 90 percent, are still mired in a housing crisis so deep that LA's population is declining. 
LAT: People are worried about changes to their neighborhood if single-family zoning were eliminated.                                                                       No:  Local residents are not, as implied by the LAT, worried about racial minorities moving into their post-SB 50 neighborhoods.  Furthermore, any new four-plexes or apartment buildings replacing existing homes would be expensive.  Therefore, SB 50 would not integrate neighborhoods.  But it would accelerate gentrification, and gentrification resegregates neighborhoods.  Plus, local residents are worried about homes and duplexes becoming de facto commercial properties.  This is because the new housing would not just be over-height, over-sized, and over-dense; it would also be owned and operated by itinerant mini-moguls, not local residents.  The latter are not about to rent an off-site apartment for two years while their home is replaced by an upscale fourplex.  Instead, they will do just like their former neighbors did when the fell for get-rich-quick McMansion schemes.  They quietly sold their house to a mansionizer's real estate proxy, pocketed a small fortune, and then slinked off in the dark.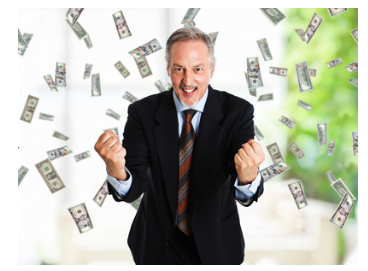 Sell your house to a real estate speculator before slinking off. 
Step 2:  The second step is to tap into the long list of what the LAT erroneously labeled missing meaningful alternatives.  If they read CityWatchLA, they would have been aware of these many non-SB 50, non-upzoning alternatives: 
Stop mansionization.  McMansions reveal what would have happened if SB 50 had passed, allowing single-family homes and duplexes to become highly profitable four-plex apartments.  Local residents would have been showered with cash offers to sell their homes, and more importantly, the land underneath it.  Older, less expensive homes would then be quickly and illegally demolished.  Through this process, affordable housing is destroyed and existing residents are displaced.  The newcomers pay far more to live at the same location, while the new buildings' landlords can minimally double their cash flow from the same parcel. 
Strengthen rent control.  Because of vacancy decontrol in Los Angeles, many affordable units vanish when a current tenant moves or is pushed out.  If vacancy decontrol were eliminated and if all residential buildings, not just LA apartments built before 1978, were subject to rent control, LA's supply of affordable housing could stabilize.  Some of these efforts to strengthen rent control will be on the November 2020 ballot, allowing the supply of rent-stabilized apartments to hopefully expand. 
Reform the Ellis Act.  Larry Gross, Director of the Coalition for Economic Survival has long called for reforms of the Ellis Act.  According to Gross, Los Angeles has lost over 26,000 rent stabilized units through the Ellis Act, and one member of the Los Angeles City Council, David Ryu, is calling for local Ellis Act reforms.  In his view, "We will never build our way out of our affordable housing crisis, unless we also preserve our existing affordable housing at the same time."   
This is why Ryu's ordinance would include the following:  
Enlarge the relocation payments given to displaced tenants.
Offer tenants the right of first refusal on new units, at below market rate rents.
Increase the affordable housing requirement for new building construction.
Allow the City to purchase affordable units that are at risk of being taken off the market. 
If Councilmember Ryu can expand his proposal to stop non-Ellis Act cash-and-key evictions, as well as sleazy landlords who harass tenants to force them out of their buildings, his efforts to preserve existing affordable units will be a success. 
Restore abolished public housing programs.  Beginning with the Nixon administration in the early 1970s, Congress and the White House have systematically eliminated nearly every public housing program.  While Section 8 housing remains, it is so severely underfunded that in LA less than .1 percent of the 600,000 local residents who want Section 8 housing secure an apartment.  And, until their dissolution in 2011, California's redevelopment agencies provided a local source of affordable house funds that could be restored.  
In addition to these programs, Beverly Hills Mayor John Mirisch, a forceful opponent of Senate Bill 50, has offered a 14-point program to increase the supply of low-income housing.  His proposals include these three programs: 
Density bonuses only for non-profit affordable housing developers, working in conjunction with individual communities, with continued community involvement/partnership with these non-profits.
Additional advantages/incentives exclusively for non-profit affordable housing developers (including tax incentives). Non-profit affordable housing developers cannot compete on a level playing field with for-profit corporations.
Address the root cause of the housing affordability crisis: income inequality. Consider instituting corporate wealth taxes.
Brad Kane, President of the South Carthay Neighborhood Association, has offered his 12-point affordable housing program, focusing on non-SB 50 alternatives:
Adopt the Vancouver solution, a progressive tiered vacancy tax on unoccupied units in residential buildings authorized by state law.
Audit and enforce the affordable housing already purportedly provided by developers, so that at least the people get the value promised.
Repeal provision 34 of the California State Constitution so cities can build affordable housing with giving public subsidies to developers.
In addition, this week Better Way California released it own extensive list of affordable housing programs. 
Despite the corporate media's systematic mis-reporting to keep Senate Bill 50 on life support, in the end the legislative Grim Reaper will prevail.  This defeated real estate deal proposal may reappear in a new form, but if it does, it will meet the same fate.  This is why it is time to finally pursue the many untapped housing proposals excerpted above.
(Dick Platkin is a former Los Angeles city planner who reports on local planning issues for CityWatchLA.  He serves on the board of United Neighborhoods of Los Angeles (UN4LA) and is co-chair of the new Greater Fairfax Residents Association.  Please send comments and corrections to [email protected]. )
-cw