Jennifer Campbell has been named Director of National Sales and Business Development for Velarium, a labor union software provider, based in Los Angeles.  She will direct new national business sales as well as oversee various Velarium products and services for new customers.

Jennifer was a collegiate athlete at the University of Iowa competing nationally on their triathlon team.  Later, as a US Army veteran, she was awarded the Army Achievement Medal, National Defense Service Medal and Armed Forces Reserve Medal while serving during Operation Enduring Freedom.
Marketing is her strong suit, having worked for McKenna Truck Center, Greenberg Jewelers of Des Moines and Tyler Barnett Public Relations of Beverly Hills, CA.   She has over 8 years experience in the hotel and restaurant industry and is a member of Unite HERE Local 11 in Los Angeles, where she has been highly involved in contract negotiations for the union representing the employees of Innovative Dining Group.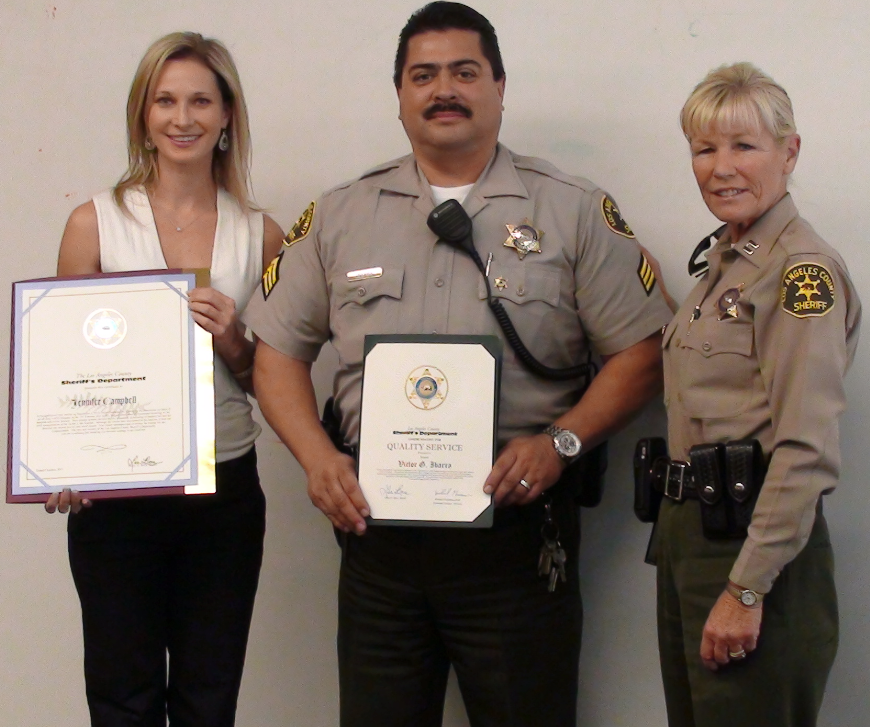 Recently, Jennifer was honored by the Los Angeles Sheriff's Department for her swift and courageous actions in aiding an off-duty LAPD officer who had been gravely injured in an accident.  She was awarded a Good Samaritan certificate presented to her by Sgt. Victor Ibarra and Cpt. Linda Becker at a ceremony in Los Angeles."I am thrilled to be part of the Velarium team. I am excited to be promoting a product that empowers union members through technology to be more efficient and streamline their day to day operations."
Joel Rosen, Velarium CEO, states, "We are very excited to welcome Jennifer to our team. She is a born leader, a terrific marketer and comes to Velarium with tremendous Union experience which will be a great asset to our marketing team."
---
Velarium has a free webinar planned for Unions who are looking for information on Trends in Technology for better managing union membership data.  It takes place on January 24, 2013 at 10:30 AM PST.  You can register for Free here.
Learn about the latest trends in technology and how succesful businesses are using them as an advantage in today's mobile world. 
You can demo VUE, the latest in Cloud based webware product for membership, grievances, insurance and more.  Plus, you will meet Velarium CEO, Joel Rosen.
After registering, you will receive a confirmation email containing information about joining the webinar.
---
Velarium, based in Los Angeles and New York, was founded in 2000 and is a global provider of VUE, a Labor Union Data Management Systems for membership organizations, such as; Labor Unions, Police and Fire Departments, and City, State and Federal Organizations.  Our webware serves over 230,000 union members.
Velarium offers a proprietary cloud-based data storage with 24/7 support. 
Velarium has a highly skilled team of I.T. experts that support our products and customers. 
---