Lost in Translation: Growing Latino Population is Changing South LA Job Market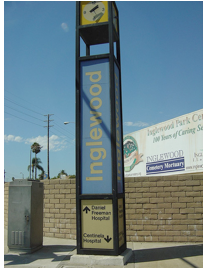 URBAN PERSPECTIVE - Recently, on one of my daily dogs walks, I ran into my childhood friend Ginny. She lives a few blocks away from me at the top of a hill in a house that has a panoramic view of the ocean; on a clear day you can see all the way to Palos Verdes. 
Her block and about ten adjacent others are why the neighborhood is called Century Heights. One resident half-jokingly, half-proudly calls it the Beverly Hills of Inglewood. 
I don't know that I'd go that far -- nobody's making millions or anything close to it -- but Century Heights does have a kind of elevated-nests that goes beyond geography, a permanent sense of high aspirations in its winding streets and luxurious quiet. I walk up there often. 
Like a lot of people, Ginny is looking for work. She recently completed a doctorate in education and in the last few months has applied for specialized positions in several school districts. On the morning I saw her I asked her how the search was going. Not great -- she hasn't landed anything yet -- but she was relatively upbeat. 
It's hard not to believe that a PhD won't yield something eventually, despite all the horror stories we've all read about very educated people these days winding up making money at Trader Joe's or playing online poker. Ginny mentioned that one interview with the Inglewood district went very well. "They told me I was the most qualified candidate by far," she said, a little wistfully. 
I couldn't resist asking why she didn't get the job. (Read the rest … including why Ginny didn't get the job … here.)  
-cw
CityWatch
Vol 11 Issue 48
Pub: June 14, 2013