The Future Starts Today!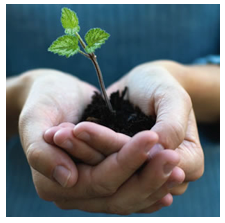 SUSTAINABILITY - On December 2nd, 2011, I gave birth to a beautiful baby boy named Sydney István Box. The labor was long and painful but the delivery was as planned, all natural.

As with my daily choices in sustainability, I wanted to start out Sydney on a natural path, without any drugs or any artificial assistance. I only wanted help from the nurses, my Doula, and my husband.
Since the birth, my days and my nights have been a whirlwind, with lots of friends and family offering their assistance and advice. I take it all in anywhere I can!
Daily I'm being reminded by my husband to not forget the extra diapers and baby clothes as I'm leaving the house. I need to be reminded to nourish and to hydrate since I'm breastfeeding and the baby will need me to be healthy. Friends and family remind me to stay in the moment because time will go by too fast.

While it is true that we need to enjoy the moment, my son reminds me every day that the future matters just as much.

When I walk down the street and see trash in the gutter, I hope that by the time my son is old enough to wander in this neighborhood, the streets will be green and clean. As I travel across town to recycle hazardous waste, I look forward to the day when recycling is the norm and not the exception. When I go to the grocery store and see the cashier bag everything in plastic, I hope that the single use bag will be a thing of the past before my son makes his first purchase.

When I look into my son's eyes, something magical happens and I'm transformed into an optimist, who is convinced that we can do better. And while I enjoy every moment with him, even the many sleepless nights, I can't help but think of the future and what I can do to make it better for him and for us.

I hope you all will join me in making 2012 an exceptionally good year, not just for the planet, but for all the future generations to come!

Here are a few ways to start out the New Year right:

1.    Through January 16, 2012, residents throughout Los Angeles County can conveniently recycle their Christmas trees by placing them curbside on their regular collection day or by taking them to a collection site nearby.

2.    Effective on January 1, 2012  stores in unincorporated LA County will no longer provide single use carryout bags. So bring your own bags with you when grocery shopping, and always have an extra bag in your purse and in your car for those spur of the moment shopping sprees.

3.    Take some unused mugs from your cupboard to your office so co-workers can share in using ceramic instead of paper or plastic cups.

4.    Take your Hazardous Waste to one of many collections centers. Disposing of them properly will not only keep our groundwater and our soil free of toxins but it will also help some businesses who reuse these old products. Hazardous Waste products include Lawn/Gardening care products, pool chemicals, paint and paint related products, automotive fluids, batteries of all kind, light bulbs, beauty products that contain alcohols (nail polish, products in aerosol cans, alcohol based lotions, hair dyes, etc.), medicine, household and industrial cleaners, thermometers, VHS tapes, DVDs, anything that has an electric plug and cables, photographic products, moth balls, thermometers, etc.

Here are some upcoming Household Waste/E Waste Collection events:

o    Paramount - January 7th at Paramount Swap Meet, 7900 All America City Way (Off of Paramount Blvd.), Paramount 90723
o    Bell - January 14th at Bell City Yard, 5320 Gage Avenue, Bell 90201
o    Santa Fe Springs - January 21st at Rio Hondo College Fire Training Academy,11400 Greenstone Avenue, Santa Fe Springs 90607

I'm looking forward to seeing a more sustainable 2012 at City Hall and at Neighborhood Council and Community meetings.

Wishing you all a Prosperous, Sustainable and Healthy New Year, filled with love and laughter!

(CityWatch contributor Enci Box is an actress, mother and community activist.) -cw

Tags: sustainability, natural, recycling





CityWatch
Vol 10 Issue 1
Pub: Jan 3, 2012