City Staffers on NC Boards: A Bottomless Pit of Sticky Issues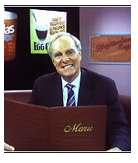 MAILANDER MUSINGS - I don't know that I want the last word in a debate with Greg Nelson. I'll give it to him.

Let me preface his comment, [link] though, which arrived Saturday afternoon on the topic of whether City Council staffers should serve as board members on neighborhood councils, [link] with an observation of my own.

I must say, I think his concluding thoughts speak less in favor than more in favor of his hope that staffers might continue to serve on boards.

Nelson seems to insist, in fact, that identifying profound conflicts of interest in this system of "empowerment" is simply too much of a bother, even too impossible of a challenge, to try to remedy.

Here's Nelson with his last word on Council staffers serving on Neighborhood Council boards:

"Every 5 years or so this issue is raised by someone. First, it would likely require an amendment to the City Charter to prohibit city staffers from serving on NC boards.

"The charter allows anyone who lives, works, or owns property to serve. A city ordinance has broadened that.

"The goal of the NC system is to promote public participation, and it's hard to do that if you're restricting it. And the voters get to decide who they want on the board.

"Many city council staffers and other city employees have played important roles in forming their NCs and serving on their boards.

"Each one is just one vote, and their votes are advisory. Everybody knows everyone else, so their opinions and loyalties can be questioned and weighed by the other board members.

"Some NCs think it's a great advantage to have such a direct link to the City Council on their board.

"Once you start questioning people's loyalties you open up a bottomless pit of sticky issues. What about members or officers of unions, churches, political parties, community organizations, etc?"

(Joseph Mailander is a writer, an LA observer and a contributor to CityWatch. He blogs at street-hassle.blogspot.com where this column first appeared.) –cw

Tags: Greg Nelson, City Council staff, neighborhood councils





CityWatch
Vol 9 Issue 71
Pub: Sept 6, 2011