AEG Acknowledges: Downtown Stadium Deal Risky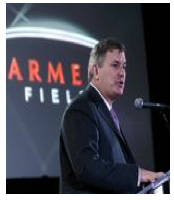 LA DOLLARS AND SENSE —The City Council will spend Friday in open session reviewing the downtown stadium deal. At this writing early Monday morning, there remain more questions than answers:
•    A draft of the preliminary agreement with the stadium developer has not yet been released publicly.
•    There's been no independent analysis of the deal terms and financial impacts, including impacts on the city's stock of convention center air rights that can be monetized to generate revenue.
•    The conflict of interest between AEG and the city remains. Each is slated to operate separate facilities as part of the compound; thus, they will be in competition with each other for show revenue.  
•    The community impacts have not been analyzed.
The Los Angeles Times, in a piece of good reporting on Friday, began to look at proposed stadium developer AEG and the economics of owning and operating a professional football team and an NFL-sized venue.
Among other things, Tim Leiweke of AEG acknowledged to the Times that "there's a lot that could go wrong with this one [the stadium deal]. It's just riskier than anything we've ever done before."
Leiweke was talking about the risk to his company. He's right. There's no telling if we build it they will come, and if the team will stay. That's why a stadium deal for the city of Los Angeles — where the best possible outcome is breaking even — is no deal at all.
(Cary Brazeman, a CityWatch contributor, is a neighborhood council board member and founder of LA Neighbors United.  Contact him at cary@LAneighbors.org or through www.LAneighbors.org .)
  -cw
Tags: downtown stadium, AEG, Time Leiweke
CityWatch
Vol 9 Issue 59
Pub: July 26, 2011