Deasy Sets Sights on Homeowner $$$ to Pay for Magnet Schools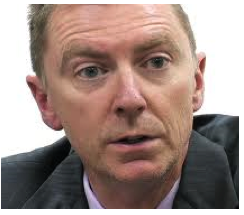 COFFIN'S CORNER
- It's not enough that regular LAUSD schools cost residents roughly 20% more than schools in surrounding districts.
It's not enough that Magnet schools cost 30% more per student than non-magnet schools or that these so-called "jewels" of LAUSD that perform just marginally better than their regular schools.
It's not enough that you're not likely to be able to get your child into a magnet school. The odds are 1 in 4 that you'll win a seat.
Now Supt. John Deasy wants to target homeowners with another try at a parcel tax to pay for those magnet schools.   Residents are already paying 'thousands' more each year for school bond measures that have been added to property tax bills.
According to a news article in the
Daily News,
  Deasy, speaking to some 300 parents at a North Hollywood High School meeting said "Magnet schools should be allowed to expand and multiply, but more state funding or local revenue efforts like a parcel tax, will be needed to allow that to happen."
Deasy goes on to say "While no one wants to make cuts … we are not going to be able to maintain the quality of the programs you as parents demand, and that I should provide, until we have a conversation about revenue… We need to talk about a parcel tax."
It's hard to know what Deasy means since there are so few schools in the LAUSD system that have even reached the academic level and matriculation rates that are worth maintaining today.  Now he is suggesting that residents pay more to maintain what can only be described as a failed system?
(David Coffin is an education advocate and an occasional contributor to CityWatch. He blogs at westchesterparents.org)  
    -cw
Tags:  education magnet schools, John Deasy, LAUSD
CityWatch
Vol 9 Issue 52
Pub: July 1, 2011