Replacing Janice Hahn: Let the Races Begin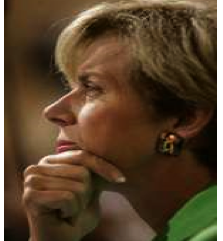 RANDOM LENGTHS
- Like Cinco de Mayo or Saint Patty's Day, when every American becomes either Mexican or Irish for the day, Croatian Independence Day—at least in San Pedro—is becoming just such an adopted cultural fete. While the age old antagonisms between the Croatian Hall loyalists and the Dalmatian Hall regulars seems to be diminishing 21 years after the conflict that split the former Yugoslavia apart.
Some of you will remember the war in which this country intervened back in the 1990s as the warring parties on all sides leaned towards genocide. Even now accused war criminals are still being arrested. The past has not always been so gentle or just for this territory generally called the Balkans.
On this recent Sunday, with blue skies above and the smell of barbecued lamb on the grill, hundreds of familiar faces gathered to celebrate the political freedom and culture of this ancient region and one of Europe's newest nations. The war seemed distant.
Although Croatian politics is much more complicated, both here and in the motherland, than Croatian culture with its folk dancing and music. You don't even need to know the words to understand the joy and exuberance for life that comes from these Balkan origins. But a primer on about a 1,000 years of post-Roman Empire political history in the Adriatic would be helpful in understanding the history some of it is hung on the walls at Croatian Hall. But on this day, it's a celebration and everyone is a Croat, as they say.
Not unlike our July 4th Independence Day, the ceremonies were laced with political icing. The leader in the recent open primary race for the 36th Congressional race, Los Angeles City Councilwoman Janice Hahn was the first to speak.
Her opponent in the July 12 run-off, conservative Republican Craig Huey didn't show up (see more on him in this issue). What followed however was a short list of who is running to replace Ms. Hahn if she wins the July 12 runoff for the House of Representatives.
The ever-so-controversial former councilman Rudy Svorinich Jr. was the first to follow. He smiled and gave what might be considered the opening salvo of campaign rhetoric. He was then followed by newly elected State Sen. Ted Liu, who praised Janice's run for Congress and introduced Assemblyman Warren Furutani, a contender for the council seat. Los Angeles Police Department Sgt. Joe "I'm only running for Honorary Mayor" Buscaino, followed Assemblyman Furutani. All were warmly greeted and all said only wonderfully vague, if not positive things, disguising thinly their intentions for political office.
Arriving late to this parade was San Pedro's esteemed Croatian, City Attorney Carmen "Nuch" Trutanich, the smiling pit bull who is now stumping to become Los Angeles District Attorney. I suppose he really wants to have his own grand jury to work with.
Nuch is forever gregarious in these types of social functions, but was delayed in attending due to his appearance at Sheriff Lee Baca's son's birthday party on the Westside on the same day. So who was missing from this Croatian Day line-up?
I'm really not too sure about Jack Baric's political mathematics. As the former editor of San Pedro Magazine, and the official emcee for this event, was he even peripherally aware his podium was being usurped as the launching pad for the unofficial kickoff for the CD-15 race before the current occupant has even left office? It was not- so-subtly apparent to the audience.
Well, the race to replace Janice Hahn will likely look a lot like the primary race for the 36th Congressional District––a variety pack of 16 candidates with a few obvious frontrunners. Besides the names listed above, there is the San Pedro Democratic Club president David Greene, and there is the possibility of former Los Angeles City Council member Robert Farrell, a San Pedro resident since his last stint in office.
Then there is Pat McOsker, brother of Mayor Hahn's chief of staff Tim, the President of the Los Angeles firefighters union. These are just six of who I predict will be 16 contenders for the, as of yet, vacant office. All of whom will most likely or already have endorsed Janice for Congress.
Still waiting on the sidelines are yet another six candidates from the San Pedro region, at least one from Wilmington and a handful from the rest of the council district, which reaches all the way up to Watts, that once held all the swing votes. Longtime readers know that Random Lengths News will not be endorsing Svorinich under any circumstances.

(James Preston Allen is the Publisher of Random Lengths News. More of Allen … and other views and news at  randomlengthsnews.com where this column was first posted)
-cw
Tags: Janice Hahn, Croatian Independence Day, Ted Liu, Warren Furutani, Joe Puscaino, Carmen Trutanich, San Pedro
CityWatch
Vol 9 Issue 46
Pub: June 10, 2011