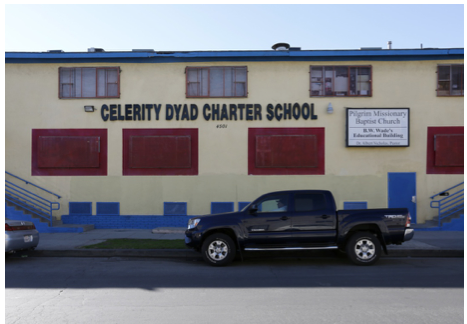 GUEST WORDS--Several small, cash-strapped California school districts are using a loophole in state law to boost their revenue by overseeing a raft of far-flung charter schools, according to a recent report published by the state auditor.
The result, the report says: dismal academic results for thousands of students and a lot of extra money for the districts, one of which increased its revenue more than 10-fold.
Charter schools usually can't open in California until they find districts willing to track their performance. The agreements are supposed to be limited by geography, but a handful of districts have authorized charters located many miles outside their geographic boundaries—some as far as 50 miles away.
Those school districts say these arrangements are legal and necessary. The applying charter operators need buildings, and they have none to offer, so the charter schools must open elsewhere.