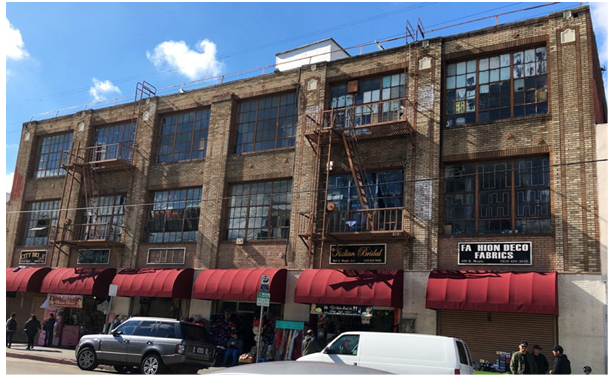 NEIGHBORHOOD POLITICS--Less than two months after a horrific warehouse fire killed 36 people at the Ghost Ship artist colony in Oakland, city inspectors came knocking at the Think Tank Gallery in Los Angeles' Fashion District.
On Jan. 18, two officials with the Los Angeles Department of Building and Safety showed up unannounced to the art studio and event space, which also was home to 17 artists. As the inspectors made their rounds, residents frantically posted in a community Facebook group to try to find out why two strangers with clipboards were surveying the property and asking to look inside their bedrooms.
This wasn't the first time city officials had discovered people were living in the commercial warehouse space at 939 Maple Ave. For more than a year, in fact, the city had known Think Tank was illegally housing residents. But it wasn't until the tragedy in Oakland that the city took more forceful action.
"We knew once the Ghost Ship fire happened, we were like, 'This is it,'" says Think Tank Gallery executive director Jacob Patterson.
After the inspection, the LA City Attorney's office served an order-to-comply notice to the property owners, giving the gallery until Feb. 13 to either acquire a certificate of occupancy or have residents removed under threat of a criminal complaint. By the end of the month, all of the artists had moved out.
In the wake of the fire, LA City Attorney Mike Feuer assembled a warehouse task force along with building safety officials, promising an "aggressive response" to illegal-use commercial spaces. The city's D.I.Y. community has been on edge ever since, and the threat of a widespread crackdown on underground lofts and warehouse spaces has left many artists in fear of eviction. (Read the rest.) 
-cw