RANTZ & RAVEZ-Recent political moves by Governor Newsom clearly demonstrate he doesn't give a damn about victims of crime or the law enforcement officers who enforce the laws to keep people safe in the once Golden State of California.
The following are examples of recent moves by the Governor illustrating what is important to him and his administration as they frequently squander our tax dollars. 
I will begin with the bill authored by California State Senator Bob Hertzberg from the San Fernando Valley that passed the Assembly and Senate and was presented to the Governor for signature.
Newsom signed into law Hertzberg's bill that removes the 147-year-old California law established to provide some protection to our police officers facing dangerous situations .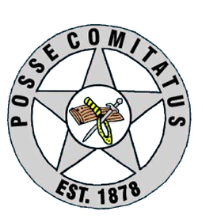 The 1872 California Posse Comitatus Act obligates an able-bodied person over 18 years of age to assist a Peace Officer in distress. People can now just walk away from a situation where an officer needs assistance and has asked for help. People who that ignore the request face no penalty or consequences. 
I would hope that most of us would at least call 911 if an officer is facing a violent situation, or, better yet, assist the officer out of concern for his or her safety.  
While this 1872 law was not used by law enforcement officers very often, it could be used when an officer is facing a gang situation or violent suspects in remote areas of the state. 
Remember, there are many officers who work in one-person units in California. Many suspects have no respect for the law or for police officers in general. 
The California State Sheriff's Association stated, "There are situations in which a peace officer might look to private persons for assistance in matters of emergency or risk to public safety and we are unconvinced that this statue should be repealed."  
As a side note to this situation, the New York Police Officers Association offers a reward to people that come to the aid of NYPD Officers who face combative suspects. 
It's interesting how little respect and concern both Hertzberg and Newsom demonstrate for the safety of our police officers who risk their lives to keep us all safe. 
Laws are established to maintain a civilized society. The courts deal with the individuals who violate the law and the justice system takes over to maintain that justice is maintained in our society. When politicians and the political system get involved, the matter becomes cloudy. People start to ask where the justice is. 
Following the commission of a crime, the police are called and investigate the matter. When an arrest is made, the detectives investigate the case and submit the file to the prosecutor. It may be the office of the City Attorney or District Attorney. Once the case is filed, the matter proceeds to court where justice is ultimately handed down after hearings and trials. When the matter is finally resolved, and if the individual is found guilty of committing the crime, he is sentenced, and the file is closed. In many cases, the suspect is sentenced to prison for a specific period of time; in rare cases he could receive the death sentence. Both victims and survivors are left believing that the Criminal Justice System has done its job. Life must proceed. 
If the suspect is sentenced to prison, there is a term of time for incarceration. 
To complicate the matter, the California Constitution gives the Governor the authority grant clemency in the case, including a commutation. 
People serving time in California prisons may apply for commutations. Governor Newsom recently granted 21 commutations to people in state prison. Such an action permits inmates to go before the Board of Parole Hearings for a hearing at which time the Parole Commissioners assess if the inmate is suitable for release from prison. 
Of the 21 Commutations granted by Governor Newsom, I have pulled out seven to illustrate what type of convicted and armed felony criminals the Governor thinks should be returned to communities and the streets of our state. Ask yourself if you think Justice is served by these latest actions of Governor Newsom. 
Alex Barajas. In 2005, 21-year-old Alex shot Arthur Gomez, a rival gang member, and Joseph Avila. On May 31, 2007, Barajas was sentenced to 15 years-to-life each for two counts of attempted murder with two 25 year to life firearm enhancements -- a total prison term of 80 years to life. 
Allen Burnett. In 1992, 18-year-old Allen Burnett and two crime partners carjacked Joseph Kondrath. While discussing their next steps, Mr. Burnett refused to shoot Mr. Kondrath. One of the crime partners then shot and killed Mr. Kondrath. On July 29, 1994, Mr. Burnett was sentenced to life without possibility of parole for murder. 
Jaime Cabrales. In 2007, Jaime Cabrales drove his car near a group of four men on a porch, and his crime partner, a passenger in the car, shot at them, injuring Jose Ocampo. On May 28, 2010, Mr. Cabrales was sentenced 7 years to life for attempted murder and 25 years to life for a firearm enhancement – a total term of 32 years to life. 
Andrew Crater. In 1995, 20-year-old Andrew Crater and his crime partner committed a string of armed robberies. During the final robbery, Mr. Crater's crime partner shot and killed James Pantages. On June 20, 1997, Mr. Crater was sentenced to life without the possibility of parole for murder plus 14 years and 8 months for attempted robbery and multiple counts of robbery with a firearm and bodily injuries enhancements. 
Keefe Dashiell. In 2007, 19-year-old Keefe Dashiell, riding in a friend's car, shot at two women travelling in another car. He struck and injured Alexis Carter. He committed the offense, which was gang related. On March 5, 2009, Mr. Dashiell was sentenced to 9 years for attempted murder with 10-year firearm and gang enhancements, plus one year for possession of a controlled substance for sale. A total prison time of 30 years. 
Leonia Esteem. In 2005, 47-year-old Leonia Esteem and her boyfriend Mitchell Andrews got into an argument, during which Ms. Esteem shot Mr. Andrews multiple times, injuring him. On May 3, 2010, Ms. Esteem was sentenced to 7 years to life for attempted murder plus a 25-year-to-life firearm enhancement -- a total prison term of 32 years to life. 
Luiz Velez. In 1991, Luiz Velez shot and killed Harold Payne, an armed transport guard, during a robbery. On January 12, 1993, Luiz Velez was sentenced to life without the possibility of parole for murder plus 12 years for robbery, a firearm enhancement and a prior felony enhancement. 
As illustrated by these seven cases, someone who commits a felony crime, including murder, and is arrested and convicted and sent to prison with no possibility of parole, the Governor has the authority to grant clemency to that inmate. After reviewing these actual criminal cases, think about the families of the victims and what they have had to endure since their loved ones were injured or murdered by the criminals the Governor now wants to release from prison and put back on the streets. 
If you want to view additional cases, go to Governor Newsom Grants Executive Clemency 9.13.19.   

(Dennis P. Zine is a former and retired LAPD Supervisor, former and retired 12-year Los Angeles City Councilman and current General Manager at Bell Canyon in Ventura County. Edited for CityWatch by Linda Abrams.)