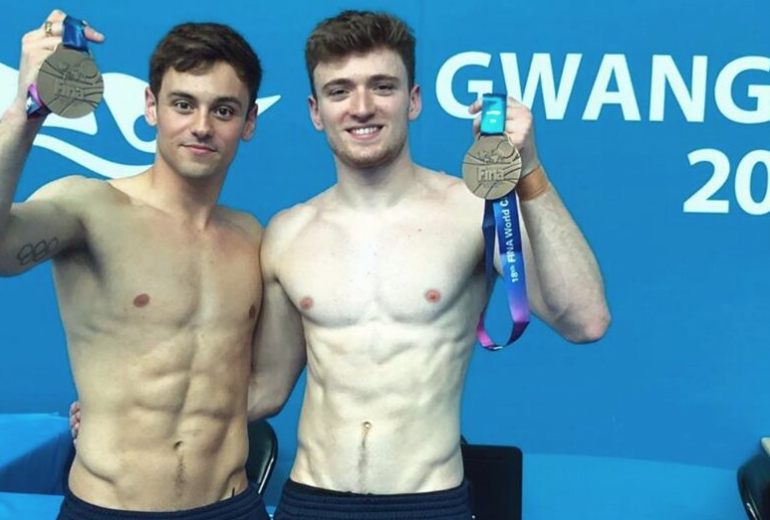 SAY WHAT? - After earning the adoration of the world at four straight Olympic Games, decorated champion diver Tom Daley has finally collected Olympic Gold. He and his partner, Matty Lee, won the 10-meter synchronized platform diving competition this morning in Tokyo.
"I feel incredibly proud to say I am a gay man and also an Olympic champion," the out Briton said at a press conference after.
Daley, 27, has represented the U.K. at the Olympics since 2008, when he was 14. He is married to Oscar-winning filmmaker and screenwriter Dustin Lance Black, and they have a son, Robbie, together.
Daley already had six World Champion medals, including three gold, eight European Champion medals, including five gold, four Commonwealth Games gold medals, and one silver. He also won three Olympic bronze medals, but until now the gold had eluded him.
These were Lee's first Olympics, but he has won a gold medal in 10-meter platform at the 2015 European Games as well as the mixed 10-meter synchronized platform at the 2017 European Diving Championships. Lee was also the European junior champion on the three-meter springboard twice before.