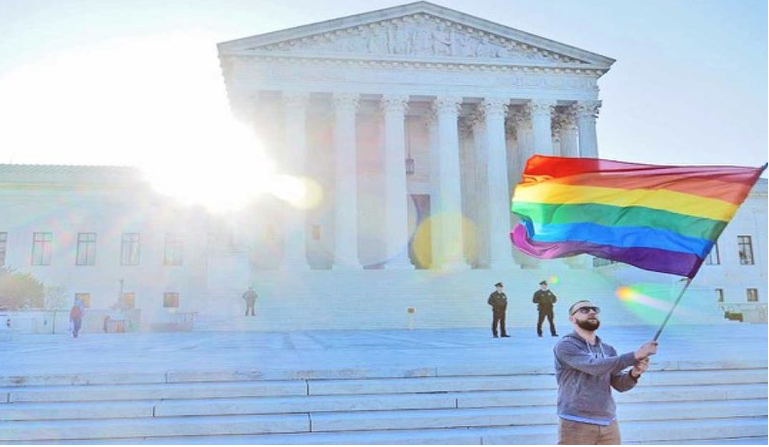 MEDIA WATCH--The United States Supreme Court is taking unusual steps that could start the unraveling of marriage equality. The newly conservative court waited until far-right Justice Amy Coney Barrett was confirmed before considering a case involving whether same-sex couples have the same right to presumed parenthood that opposite-sex couples do..
Barrett's first major case after being confirmed involved LGBTQ rights and Justices Clarence Thomas and Samuel Alito have recently decried the Court's decision to legalize same-sex marriage, saying it should be overturned.
Slate documents the strange twists and turns the case, originally filed in 2017, has taken to get before the Court. Similar cases have been shot down by lower courts and the Supreme Court itself previously.