ALPERN AT LARGE--Fair is fair, Mr. Garcetti:  If you want to throw your hat into the 2020 presidential ring, you need to confirm if LA is better BECAUSE of you (as you will try to claim) ... and not IN SPITE of you (the sad truth). 
The last true representative, empowering Mayor of Los Angeles was one Richard Riordan--creator of the Neighborhood Councils.  Unfortunately, as you travel to Iowa to explore a presidential bid, you will probably throw out a few tidbits about how you "empowered" the citizenry to make improvements on transportation, planning, infrastructure, quality of life, etc.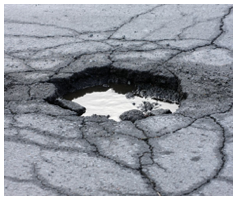 And maybe, all the way out in Iowa, they'll believe you if you say so.  However, it's less than certain if the citizen leaders and spokespersons in the Neighborhood Councils will have your back.
Unfortunately, you've opted to emulate your predecessor (who, when he left the mayoral post, was one of the most hated mayors in recent history because he, too, betrayed his constituents), although it's safe to say you smile more, have a more appropriate and solid family life, and package your top-down approach better than Mr. Villaraigosa.
So ... will California forget Villaraigosa top-down approach to overdevelopment and worsening traffic?  Will the nation forget YOUR top-down approach to overdevelopment and worsening traffic, Presidential-Aspirant Garcetti?
As stated in my last CityWatch article, you have the power to fix or screw up LA's long-festering Transportation/Infrastructure  problems, Mayor Garcetti.
1) On the one hand, you've gone off the deep end and come up with some lopsided, traffic-worsening initiatives--in particular, the misuse of the otherwise well-meant Vision Zero.  Using ideologues like Nat Gale like a wrecking ball at the LADOT, and thrashing Westside traffic and quality of life with the Venice Blvd. road diet has been horrible.
2) On the other hand, you've come up with a potential way to use the 2028 Olympics to reinvent and reform LA's T/I-related (but disjointed and non-communicative) departments in a long-overdue and comprehensive manner by bringing on a special consultant from the office of the CAO (City Administrative Officer), one Laila Alequresh.
As aforementioned in my last piece, Ms. Alequresh's assessment, in large part to prepare for the upcoming LA Olympics, was spot-on and as well-received by the Mar Vista Community Council at its last Board of Directors meeting as anything that ever came from your office, Mr. Garcetti.   
Connecting and reforming how the LADOT, LADWP, LADPW, and LABSS (how many of you reading this know what that alphabet soup stands for, now?) interact to repair the below-surface pipes and infrastructure, then rebuild the streets, and then rebuild the above-ground infrastructure was a "hallelujah" moment for common sense.
So what is the citizenry doing, more despite you than because of you, Presidential-Aspirant Garcetti?
The Mar Vista Community Council UNANIMOUSLY passed a recommendation of up to $10,000 of its annual budget to create:
1) a specified series of high visibility crosswalks, 
2) restructure/restoration of Venice Blvd.-adjacent alleys that serve its commercial corridor, and 
3) repair of Pacific Avenue adjacent to the Farmer's Market (for which associated frequent truck/car use has worn it down prematurely).
This has occurred before at the MVCC, with the repair and restoration of the adjacent alleyway of Venice Blvd. and the Farmer's Market.  
Such a financial commitment (which, of course, needs the matching CD11 and City funds to make it work) will need the blessing of DONE and the City, but it does help the City prioritize its T/I efforts.
Mr. Mayor/Presidential-Aspirant Garcetti:
1) You have the ability to reverse the failed-but-well-meant (presuming they WERE well-meant) efforts to help bicyclists, and focus on other alternatives which both help bicyclists that DON'T kick motorists in their collective crotch, and create incentives for businesses to open at non-rush hour times.  The study/experiment was done, and if it failed on Venice Blvd., then reverse and end it.
2) You have the ability to create attainable policies for affordable housing and the homeless that fix the problems which are truly WORSENING on your watch.
3) You have the ability to streamline and make LA City government more effective and efficient.
4) You have the ability to improve security on buses and trains so that even your wife and kids, and my wife and kids, would feel comfortable using without fear.
5) You have the ability to establish Planning initiatives that better balance the affordable housing shortage with neighborhood preservation, and start counting up the high VACANCY rate in certain housing developments to identify how best to truly correlate Planning with supply/demand of affordable housing.
These continue to be brought up again and again and again, for many years, by community activists who are too-often throwing up their hands in despair from Neighborhood Councils after years of being ignored by a detached Mayor and City Council who have no deep trust or respect of the Neighborhood Councils (Councilmember David Ryu is a prominent exception).
Because even in Iowa, Mayor Garcetti, they will learn whether or not your appeal matches your accomplishments.  
And Iowans and other Americans will learn whether Angelenos want to sing your praises, or sing some other song, as we start on a road towards a 2028 Olympics in a Los Angeles that shows considerable signs of breaking down, not building up.
(Kenneth S. Alpern, M.D. is a dermatologist who has served in clinics in Los Angeles, Orange, and Riverside Counties, and is a proud father and husband to two cherished children and a wonderful wife. He is also a Westside Village Zone Director and Board member of the Mar Vista Community Council (MVCC), previously co-chaired its Planning and Outreach Committees, and currently is Co-Chair of its MVCC Transportation/Infrastructure Committee. He was co-chair of the CD11 Transportation Advisory Committee and chaired the nonprofit Transit Coalition, and can be reached at alpern@marvista.org. He also co-chairs the grassroots Friends of the Green Line at www.fogl.us. The views expressed in this article are solely those of Dr. Alpern.)
-cw