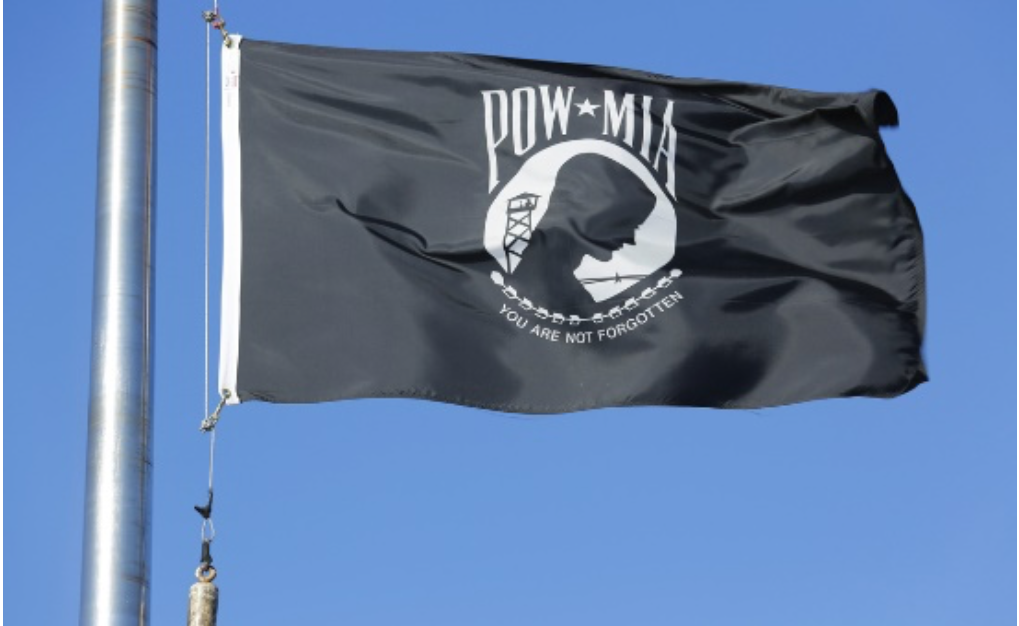 MEMORIAL DAY INTEL REPORT--You've probably seen that black and white POW/MIA flag flying somewhere nearby. The stark banner, dedicated to American prisoners of war and those missing in action, is especially ubiquitous around Memorial Day.
If a new bipartisan bill passes, you may see it more often, year-round.
The bill — backed by Democratic senators Elizabeth Warren and Kyrsten Sinema and Republicans John Thune and Tom Cotton — would require prominent federal properties to fly that flag all year, as opposed to on specific holidays. With its stark image of a war prisoner and the words "you are not forgotten," it would become the only permanent fixture alongside Old Glory.