If It Moves, the State Wants to License It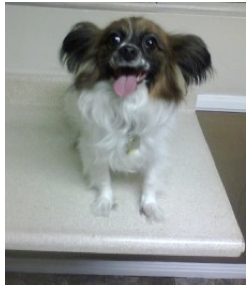 CALWATCHDOG - I'm not a pet guy. I have no personal stake in legislation, sponsored by state Sen. Juan Vargas, D-San Diego, which would create a "voluntary" certification program for California's pet grooming industry.

Yet, I'm troubled that Vargas and his fellow lawmakers think that pet grooming rises to the level that its practitioners ought to be certified.
Not because voluntary certification almost certainly will lead to involuntary certification which, inevitably, will lead to state-mandated licensing — which much of the state's pet-grooming community fears.

But because the state government's propensity to license any and every occupation with more than a handful of practitioners is a de facto restraint of trade that has a damping effect on competition and that ultimately raises the costs to consumers of pet grooming and other services.

As it is, California licenses more than 175 different professions, more than any other state. And while it is understandable that the state licenses doctors, lawyers and other professions where an incompetent practitioner can do irreparable harm that certainly doesn't apply to decorators, locksmiths or pet groomers.

Yet, the Vargas bill, SB 969, would require pet groomers to complete 900 hours of training — why not an even 1,000? — and to pay a to-be-determined fee to the state — but of course — for the privilege of coiffing poodles and manicuring Abyssinians.

And it would create a new California Pet Grooming Council to administer the certification process.
As with every other occupation regulated by the state, the rationale for licensing, or in the case of pet grooming, certification, is to protect consumers. But a Federal Trade Commission study on the costs and benefits of occupational regulation concluded that licensing "does not increase the quality of service."

What it does do is impose a barrier to entry into regulated occupations, like pet grooming. That's fine by big corporations, like Petco and PetSmart, that offer grooming services at higher prices than smaller, independent pet groomers. And it's fine by the state's veterinarians, who would like to make inroads in the pet grooming business.

But with almost 2 million Californians out of work three years into the state's putative economic recovery, now is absolutely the wrong time for the Legislature to enact a measure, like SB 969, that will create even more joblessness.

And not only should lawmakers reject proposed certification of pet groomers, be it "voluntary" or not, they also should revisit state licensing mandates for the more than 175 or so occupations to which they currently apply.

A sensible reform would require licensing only for occupations that, if unregulated, could pose a threat to public health and safety, as well as those, again, where a deficient practitioner can cause irreparable harm.

Under such criteria, the state government's regulatory power would be stayed against not only pet groomers, but also furniture upholsterers, pesticide applicators, court reporters and other service providers whose occupations are needlessly licensed.

(Joseph Perkins is the Business Editor for San Diego Magazine. He previously authored a nationally-syndicated column for the San Diego Union-Tribune and served on the White House Staff of former Vice President Dan Quayle. He currently blogs at calwatchdog.com where this piece was first posted.)
-cw





CityWatch
Vol 10 Issue 59
Pub: July 24, 2012