Reversal of Misfortune: Caregivers Win Overtime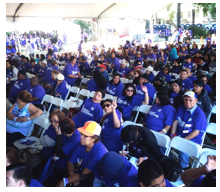 LABOR-If proof is needed that good things happen to people who don't just wait but act, look no further than Governor Jerry Brown's agreement, this past week, to allow in-home caregivers to receive overtime pay. Last year his administration had claimed that such overtime, which the federal government had mandated for in-home caregivers, would pose a prohibitive financial burden for California. Then, in January, the governor unveiled a 2014-15 budget that explicitly capped caregivers' hours at 40 per week for the program, which is administered by the state's Department of In-Home Supportive Services (IHSS).
LAWA's Denial and Diversion Put Traveling Public at Risk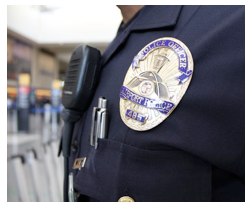 UNIONS AND PUBLIC SAFETY-When LAAPOA testified before the House Security Subcommittee on Transportation Security on May 29, we used the most recent and reliable statistics about the current number of LAXPD personnel, described the day-to-day reality of officers using outdated equipment, and presented the challenges of coordinating with the TSA onsite. We thought it was all pretty straightforward.