You Could Be Moving and Not Know It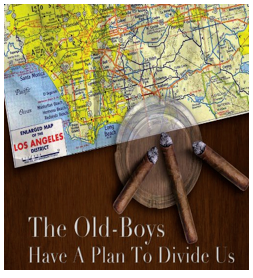 CITYWATCH - LA's redistricting process begins this month. The goal is to have district map drafts ready sometime in February.

It also means that your Council District boundaries could change and you could have a new City Councilperson to make friends with. In addition to new council representation, your city services could be affected for the next ten years.

This is one of those government exercises citizens need to track and participate in. It can make a difference in your life … at least as it relates to City Hall.

The City Redistricting Commission plans 15 public hearings between December 5 and January 10. You can find the hearing schedule, the names of the commissioners, maps … and a few other helpful things … at the Commission's website.

Commission Executive Director Westall's (andrew.westall@lacity.org) media release said "We need to hear from the residents of Los Angeles. It is important that residents in every neighborhood in the City participate in the process."

Let's take him at his word. You can attend a hearing and use your two minutes or you can email your thoughts, ideas … demands. You can also, of course, submit longer comments in writing at the hearings.

If you look at a map of the current historically gerrymandered council districts in LA you will see that the Commission can use your help. And, best you get your two cents in as loud and as often as possible. I need not remind you that special interests and 'special' neighborhoods will turning the screws to make sure their interests are tended to.

Although not mentioned in the Chairman's press release, it is also an opportunity for Neighborhood Councils to make their presence felt. And, who should know the City's neighborhoods better?

To paraphrase the commercial, this is one of those moments where you either buy now … or you could pay much more later.

Info:  Los Angeles City Redistricting Commission web address.

(Ken Draper is the editor of CityWatch. He can be reached at editor@216.18.22.247) -cw

Tags: Council Districts, City Redistricting Commission, Los Angeles redistricting







CityWatch
Vol 9 Issue 96
Pub: Dec 2, 2011