Five Must-Know Tenets of 21st Century Planning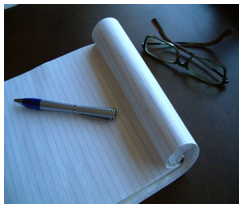 ALPERN AT LARGE - I had the privilege of representing multiple grassroots groups at last Friday's (June 24th) American Institute of Architects (AIA) Symposium at the LA Convention Center, and as I write this I will on Monday night (June 27th) also have the privilege of representing the Mar Vista Community Council (MVCC) at a Councilmember Bill Rosendahl-brokered Town Hall for the proposed Downtown Stadium to be owned and operated by AEG.
As a grassroots advocate, as a proponent of neighborhood councils, as a supporter of sustainable land use and transportation planning, as a physician and (most importantly) as a loving husband and father, five key tenets keep requiring confrontation and adherence to make the new LA of the 21st century a successful, healthy and happy place to work, live and raise families:
1) BE POSITIVE, NOT PUNITIVE 
It's one thing to proclaim what you're AGAINST, but it's not at all helpful for problem solving as proclaiming what you're FOR.  Similarly, hurting and cornering your opponents and treating them like "enemies of the people" can only engender blowback.
For example, we are on our way to creating a Wilshire Blvd. Busway that will benefit the hundreds of thousands of busriders but also negatively impact those car commuters who need that thoroughfare as well.  It is likely that a Wilshire Busway and the future Wilshire Subway will work in tandem to transport high numbers of commuters to rival New York City, so the Busway (and I mean a complete Busway from Downtown to the Sea) is probably a good idea…
…but without parking lots for car commuters to transfer to what a more rapid/convenient Bus/Subway system, how can this Busway be anything but punitive?  Shall we ask Valley, South Bay or Orange County commuters to all take buses to get to Wilshire Blvd.?  Shall we waterboard and/or otherwise torture them until they give up their cars?
Of course, the answer is "no", but to those dogmatic against car commuters—who are paying for the Busway and the Subway in every L.A. County sales transaction—the question must be asked as to whether an invitation is more effective than castigation to convince people to shed their cars.  Parking lots are just as helpful as bus/bicycle accommodations to get people out of their cars, and it's hoped that the next Mayor and City Council will drop their anti-parking "theological" rants.
After all…no one likes a bully, whether he/she is pro-transit or anti-transit.
2) FIXED RAIL INFRASTRUCTURE IS THE CORNERSTONE OF TRANSIT-ORIENTED DEVELOPMENT
It was nice to see how all parties at the AIA meeting agreed (at least publicly) that the whole "bus versus rail" thing was rather unhelpful and that all transit modalities worked together as much as could cars and mass transit.  Mobility means freedom, not coercion…but to ensure investment a fixed rail infrastructure (be it heavy rail, light rail or even a trolley) is as necessary as is a well-run bus system that feeds into that rail infrastructure.
When a street, freeway or rail line is built, they're meant to last for decades or even centuries…and that attracts businesses, community centers and other commuter destinations whose owners want assurance of easy and reliable access.  Right now I'm one of many Westsiders who have worked Downtown and who occasionally visits Downtown…but choose to avoid going there if at all possible.
An Expo Line and a Downtown Light Rail Connector means I need no longer fear the I-10 freeway to access Downtown, and these rail lines will likely spur the long-overdue Downtown development our city and county has sought for years.  Similarly, an overdue Wilshire Subway and Green/Crenshaw/LAX People Mover network will ensure economic success for the Wilshire Blvd. and LAX/Century Blvd. corridors.
3) DEVELOPERS HAVE TO COME UP WITH PRODUCTS THAT MEET THE NEEDS OF THE CONSUMERS
Inasmuch as the development of Los Angeles started along its mobility-promoting rail corridors (for example, Venice and Wilshire and Santa Monica and even Exposition Blvds. are responsible for creating the far-flung communities of our city), the post-rail era of the last half-century saw shoddy and unorganized developments that were more indicative of spot-zoning than they were to establish true mobility and quality of life.
While a few developers made a LOT of money, the end result is a lack of healthy, walkable corridors, a lack of open space for parks and exercise (and children!), and a reduced quality of life for all who live and work in Los Angeles.
Just as the Expo Line and even Measure R were, to a large degree, started from the grassroots (I was there first-hand to see that), the political and developer beneficiaries have to work with the grassroots to avoid resistance and extra costs.  This really IS the Internet era, boys and girls, so unless we want a few more Bundy Village-type failures, it might behoove developers to cool their jets and not overdevelop and transform neighborhoods.
…and perhaps the armies of AEG lobbyists and lawyers can stop to take note how the city and county of LA are already ponying up $3 billion for an Expo Line and Downtown Connector Line to potentially provide access to a Downtown Football Stadium.  That means "no" to any further taxpayer shakedowns, and "yes" to potential community/public shared ownership of any football team to ensure taxpayer/community buy-in for such a stadium.
4) QUALITY OF LIFE IS THE BEST WAY TO PROMOTE TRANSPORTATION AND LAND USE PROJECTS, FOLLOWED BY THE ECONOMY AND THEN THE ENVIRONMENT (IN THAT ORDER)
The spiraling costs for environmental endeavors in an ever-souring economic climate is leading many of us pro-environment types wondering whether the environmental movement has "jumped the shark" because of concerns over financial sustainability, questions of how fast or costly our environmental efforts should be, and an overabundance of hucksters who stand to make a lot of money at the expense of the taxpaying majority.
Want to promote a project?  Emphasize jobs, and especially emphasize how awesome it'll be for the entire community to have it.  Make it pedestrian-friendly, kid-friendly and job friendly.  Otherwise, expect a firestorm of resistance to an increasingly-cynical public.
5) FOR A PROJECT TO WORK, IT'S GOT TO PASS MUSTER OUTSIDE THE WORLD OF "EXPERTS"
All the smarts and titles in the world won't ensure support for a given transportation or land use project unless the ordinary Joes and Janes among us can easily understand and appreciate such a project.  In my own forays as a grassroots advocate for transportation and for business development, I've never forgotten to listen to friends, neighbors and even my own family, and it behooves "the experts" to do the same.
It's vital to remember that even the most learned among us can be proven wrong on just about any issue, and perhaps our elected and developing civic leaders can do something that's never done enough:  listen.
After all, the experts might just even learn something.
(Ken Alpern is a former Boardmember of the Mar Vista Community Council (MVCC), previously co-chaired its Planning and Outreach Committees, and currently co-chairs its MVCC Transportation/Infrastructure Committee.  He is co-chair of the CD11 Transportation Advisory Committee and chairs the nonprofit Transit Coalition, and can be reached at Alpern@MarVista.org.    The views expressed in this article are solely those of Mr. Alpern.) 
  -cw
Tags: AIA, architects, Mar Vista Community Council, Bill Rosendahl, town hall, transportation, planning, downtown stadium, Wilshire Blvd, Wilshire Busway, New York City, subway, development, rail line, bus riders, 21st Century
CityWatch
Vol 9 Issue 51
Pub: June 28, 2011