LACCD Board Must Terminate Its General Counsel Now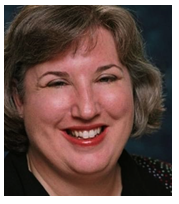 POLITICS OF EDUCATION
- The Steering Principals of the Van de Kamps ("VDK") Coalition today call for the resignation or termination of Los Angeles Community College District's ("LACCD") General Counsel, Camille Goulet. The relatively obscure school district has a lawyer who is actively abusing her authority to orchestrate a cover-up of bond construction program misconduct.  
The longer that this scandal festers through the improper machinations by LACCD's chief attorney, the more taxpayer funds will be lost to waste, mismanagement, and possible fraud.  
There is an urgent need for intervention by the Board to terminate Goulet but it will not happen without calls from concerned LACCD organizations, the media, and taxpayers who have just looked at last year's property tax bill to see how much LACCD took out of our collective pockets.
The VDK Coalition is a group of 22 community organizations and leaders who have worked to support the LACCD's development of a Northeast Satellite Campus of Los Angeles City College.  
In 2009, District administrators such as former Chancellor Marshall Drummond and recently fired Facilities Director Larry Eisenberg began moves to divert the $72 million Northeast LA campus at the former Van de Kamps Bakery into the hands of a charter high school overseen in part by Richard Riordan and Eli Broad, and unemployment programs funded through the office of Mayor Antonio Villaraigosa.  
These actions, unauthorized in law, are depriving the young adults of Northeast LA of community college educational opportunities promised to voters by the Board – especially trustees Mona Field, Sylvia Scott-Hayes, and Kelly Candaele who reside in Northeast LA.
In 2009, as the VDK Coalition prosecuted public records requests to investigate questionable actions with regard to the Van de Kamps site, other investigations by the LA Times and an independent consultant hired by LACCD were underway.  
The independent consultant, Capstone Advisory Group, Inc., had a contract with LACCD to assess alleged problems with the bond construction program and deliver its report in late January 2010.  It is our understanding that Capstone delivered its report – the existence of a written report is referenced in meeting minutes of the LACCD.
At the March 10, 2010 Board meeting, the Capstone report was discussed, but the only portion of the report released to the public was a short list of recommended actions.   
This was curious because the Board was being asked to appoint an inspector general, authorize a whistle-blower program, restrict campaign contributions by construction contractors, hire independent financial analysts to advise the Board, create a fraud detection program, and similar reforms, but the public was denied knowing what Capstone uncovered in its investigation that prompted this list of eye-popping suggestions.
Trustee Mona Field attempted to shrug off the Capstone recommendations as "excessive" and largely unwarranted, but she and fellow Board members did approve two things: the hiring of an inspector general and implementation of a whistle-blower program.  
Ever since March 10, 2010, when Trustee Georgia Mercer admitted in an LA Times article that the District was misspending money "every day," Goulet and her direct reports have refused requests to produce the Capstone Report.  To justify withholding this report, Goulet's office has claimed to us, without any factual basis, that Capstone's report is confidential because it is an expert retained for litigation.  
There is one problem with this claim: Capstone's contract, which the VDK Coalition possesses, is not an expert retained for litigation.  Goulet has no legitimate basis to claim this and therefore she is illegally refusing to produce a disclosable public record prepared with taxpayer money.  What findings of Capstone is Goulet hiding from the public?
On April 12, 2010, the Van de Kamps Coalition presented to the Board its own detailed report with more than 100 pages of evidence that District officials, led by Mr. Eisenberg, were expending about $7 million of constitutionally restricted bond funds to benefit proposed lessees of the VDK site – even before there was an approved lease.  
On April 28, 2010, the Board refused to adopt a resolution proposed by the VDK Coalition to direct the Chancellor to call in the State Controller and District Attorney to investigate the alleged wrongdoing at Van de Kamps.  The Board instead adopted a resolution with very curious provisions.  The resolution ordered four things:
1.    That the Inspector General, when appointed, "conduct a review of the appropriateness of the expenditure of bond funds for the [VDK] site";
2.    The Inspector General make the VDK investigation among his or her top priorities in the first two months of the contract;
3.    That upon the recommendation of Camille Goulet, that the Inspector General be directed by outside legal counsel defending against litigation to "ensure the [IG's] report does not jeopardize the District's position in the litigation"; and
4.    That the portions not determined by outside legal counsel as needing to be confidential be released to the public to "assure accountability for use of bond dollars."
Thus, before LACCD had hired its Inspector General, it was expressing its intent, upon the recommendation of Goulet, to compromise the independent authority of the Inspector General – an essential attribute of a credible Office of Inspector General.
The City of Philadelphia Task Force on Ethics and Campaign Finance Reform has observed that an Office of Inspector General operating under the supervision of the mayor and dependent upon the appointing authority for resources to investigate is not effective. The Task Force emphasized the importance of independence:
"Independent oversight by an office with investigative resources is absolutely necessary to show the public that past and future reform measures are real and not just window dressing. "  Task Force Report, December 2009, p. 34.
Camille Goulet's insertion of herself into the Board resolution and requiring the Inspector General to "act at the direction of the designated defense counsel" is classic "window dressing" passively accepted by the LACCD Board.  Her actions have compromised the independence of the new Inspector General right out of the starting box, and the Board of Trustees fell for it.
The hiring of Christine Marez, a person who has no prior inspector general experience or law enforcement background, as the LACCD's inspector general further confirmed concerns that the Van de Kamps scandal would be dutifully whitewashed and swept under the rug.  Information on Marez's Facebook and MySpace pages suggested that her sudden elevation to Inspector General over far more qualified national accounting firms and former inspector generals was not a coincidence.  Marez's extraordinary hiring was immediately documented at
ronkayela.com
and at
hollywoodhighlands.org
.
Marez worked for over five years for Gateway Science & Engineering, Inc., a firm that has current contracts with LACCD worth $40 million.  When her prior work with Gateway was revealed in the recent LA Times investigative series, her biography of past work experience changed or was omitted from her business website:
thepolicymasters.com
and the LACCD Inspector General website:
laccd-oig.org/
.
In contrast, it is most common for the background and experience of inspector generals and their key personnel to be disclosed to the public as the City of LA Police Inspector General does:
[link]
.  
Perhaps Marez's connection to Gateway was de-emphasized because the LA Times has pointed out that Gateway and its controversial owner Art Gastulem has previously been investigated regarding irregularities in LACCD contracts
(link)
and alleged misconduct related to the LAUSD's Belmont Learning Center scandal
(link)
.
Now, seven months after her hiring as Inspector General, Marez has released her first report – and it's on Van de Kamps.  Download a copy at:
www.vandekamps.org
.
How could it be described best?  Imagine that the Board asked Marez to determine whether there was a crime committed at the Watergate Hotel in 1972 and she returned a public report showing that the Watergate burglary tool expenditures were "over budget," but omitted any findings on the legality of the burglary itself.  
That is essentially what Marez has produced: a report that the amounts budgeted for the VDK Campus have been overspent and not properly accounted for (actually by a shockingly large amount).  In direct contravention of the Board's charge that the Inspector General determine "the appropriateness" of the Van de Kamps expenditures in the context of allegations of bond abuse, the first report of the new Inspector General is completely silent.  
In fact, it never mentions the VDK Coalition's documents on bond abuse given to the Board, and Ms. Marez never contacted the VDK Coalition to investigate the specific allegations of inappropriate expenditures.
The fault for this lies mostly with Camille Goulet.  If the LACCD Board is truly committed to cleaning up the mess, it would halt Goulet's effort to dictate, by her own supervision of outside legal defense counsel, the scope of the Inspector General's investigation and the censoring of any findings of misuse of bond funds.  
This is nothing but a cover up.  If the Board is committed to cleaning up the mess, it has to come clean regardless of the status of pending litigation.  The price to settle pending litigation is minuscule compared to the costs to maintain Goulet's cover up.  And, like the cover up of Watergate, some Board members are now at risk of being driven from office if they let the cover up continue.
As much fault lies with Christine Marez for greedily accepting her $701,000 per year contract as LACCD's Inspector General under these circumstances. Marez's business website has a subtitle: "Loyalty – Trust – Commitment" (
thepolicymasters.com
) but for the OIG's website, her affinity to three-word subtitles morphed into: "Integrity – Trust –Communication."
(link)
. 
The difference between her business interests and her work for LACCD are summed up by the slight wording change: Marez has compromised her Integrity to carry out Loyalty and Commitment to the hand that feeds her very handsomely.  
For there to be "integrity, trust and communication," there must first be credible independence from LACCD management.  At this point, Marez appears to be nothing more that a crudely painted ventriloquist's dummy expertly manipulated by LACCD's General Counsel Camille Goulet.
Only with outcry from the District's employee groups and Bond Oversight Committee ("DBOC") can this situation ever be corrected.  The DBOC just spent the last seven of nine years of its existence failing to issue its legally mandated report to taxpayers.  
This embarrassing failure of LACCD has led to the introduction of SB 911 that invalidates the authority to issue bonds if a bond oversight committee fails to perform its independent oversight and issue reports.  
Again it was Camille Goulet who sat in the DBOC meetings all those years as its legal counsel failing to advise them of their duties.  Under the law, the LACCD is required to provide financial resources deemed necessary by the DBOC to independently review bond fund expenditures.  
At the last DBOC meeting, Committee members asked Goulet again for authority to hire independent legal counsel to advise them and Goulet gave them another song and dance that she could not determine what expertise the DBOC would need.  
For God sakes, LAUSD's Bond Oversight Committee refused to allow their good names on any reports until LAUSD funded their independent attorney and independent financial analyst.  
It is time for the LACCD's DBOC to tell Goulet to step down and provide these important independent advisors, or they will resign in mass protest.
Only with a truly independent DBOC and Office of Inspector General can the LACCD hope to steer its corrupt and incompetently run bond program into legality.  
Because Camille Goulet has spent years abetting in the mess and now covering up the wrongdoing, it is time for her to go.
(Miki Jackson and Laura Gutierrez are members of the Van de Kamps Coalition. For more information: www.vandekamps.org.)
-cw
CityWatch
Vol 9 Issue 41
Pub: May 24, 2011