Law Suit Claim: Mid City HOA Gave Favorable Recommendations In Return for Financial Support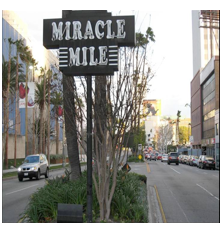 NEIGHBORHOODS LA - The Beverly-Wilshire Homes Association (BWHA) has been giving favorable recommendations to businesses seeking permits, variances and licenses from the city in exchange for financial support, according to a lawsuit filed Dec. 14 by a former member. 
The civil suit, filed by Stan Brent, who is also a Mid-City West Community Council (MCWCC) member, names BWHA president Diana Plotkin and former treasurer Lenore Sachs as the defendants. A jury trial has been demanded, with a case management conference scheduled for April 3.
In addition, the suit alleges that the organization's directors refused "reasonable" settlements with businesses seeking support, opting to pursue legal actions to obtain attorney's fees instead. The fees, along with the "coerced contributions," were used for Plotkin's and Sachs' personal benefit, according to the lawsuit.
The initial complaint stemmed from an issue with Brent's membership. According to the lawsuit, Plotkin revoked Brent's membership last year after he began to question the actions of the association's board members and directors. His $18 check for annual dues was never cashed or returned, according to the document.
Donald Karpel, Brent's attorney, said his client wants BWHA officers to reimburse all funding that was misappropriated back to the association. The lawsuit does not cite a particular dollar amount or particular examples of misappropriations, but Karpel said Brent has a "factual basis" for the legal action.
(Read the rest … including Plotkin's and Sach's reaction … here)
-cw
CityWatch
Vol 11 Issue 2
Pub: Jan 4, 2013