KEIB Radio: New Conservative Voice in Los Angeles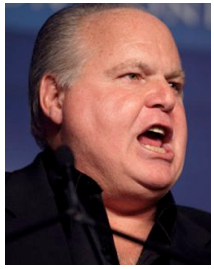 LEANING RIGHT-For the last 5 years we have been bombarded with the dire statistics of the country's economic conditions. We have read about the numbers of Americans living in poverty, we have read about the numbers on food stamps, we have read about the numbers going hungry every day, we also learned of the administration ignoring the abundance of oil here in the states – more than all other oil in the world. 
We recently got hit with one of the most stunning statistics of all. We now have 92 millions not working. These are able bodied and skilled people. According to everybody's math this equates to a lot more than 7%. 
Of the paltry few that were added to the work force in December half were part time, meaning they are less than 30 hours because of another White House farce – Obamacare. 
The labor force participation rate continues to shrink, 92 million not working, 74,000 jobs created, which is actually the biggest month of the year, versus the expectation of 200,000 expected new jobs, and half of these are part time. 
The only visible action of the current administration is to extend unemployment benefits yet another three months. 
Help is on the way. KEIB Radio Station is arming and on 20 January will start filling the air waves with the most talented broadcasters in the country who pull no punches.     
KEIB (1150 AM) is a radio station licensed to Los Angeles, California, and serving Greater Los Angeles. Owned by Clear Channel Communications and licensed to its Citicasters Licenses, the station brands itself as The Patriot, and currently broadcasts a conservative talk format. The station's studios are located in Burbank and its transmitter is located in the City of Industry. 
KEIB itself evolved over the years beginning in 1927 and has undergone various changes in the call sign. Its DJs have included Jack Nemo, Charlie Tuna, Dick Whittinghill, Gary Owens, and Johnny Magnus. Many long time Angelenos will recognize these DJs. 
The weekday schedule on "The Patriot" features the nationally-syndicated The Morning Blaze with Doc Thompson (3-6AM), The Glenn Beck Program (6-9AM), The Rush Limbaugh Show (9AM-12PM), and The Sean Hannity Show (12-3PM), Carlos Amezcua (3-6PM), and Clark Howard (6-10PM). Weekends feature former KNBC newsman and KFI news reader David Cruz hosting a two-hour program that deals with local issues. 
These guys are all heavy hitters and are sick and tired of 92 million Americans being unemployed in the greatest country the world has ever seen. 
The Glenn Beck Radio Program is an American talk radio show hosted by pundit Glenn Beck on Premiere Radio Networks. Since its inception as a nationally syndicated show in 2002, the program has become one of the highest rated radio programs. Furthermore, it led to a television show on Fox News Channel, six New York Times-best selling books (five of which debuted at #1), a magazine, and a stage tour. In 2009, many editorials, such as those on The Huffington Post singled out Glenn Beck's radio and television programs for raising issues which led to the resignation of Obama advisor Van Jones. 
The Sean Hannity Show is a talk radio show hosted by Sean Hannity on Cumulus Media Networks (formerly ABC Radio Networks) and Premiere Radio Networks. The program is broadcast live every weekday, 3 p.m. to 6 p.m. ET. The primary focus is the politics of the day, with regular interviews of liberal commentators, such as Leslie Marshall and Bob Beckel, as well as noted conservatives. The Sean Hannity Show is the second most-listened to commercial radio show with millions of listeners, behind only The Rush Limbaugh Show. 
A new poll shows that Rush Limbaugh is one of the people Americans admire most. Rush Limbaugh is the ninth most admired person in the United States! That is, at least according to a new poll released this week. But if you are like me, I'm sure you have the same question: Why isn't Rush higher up on the list? 
For example, the poll has the Dalai Lama coming in at number seven, two spots ahead of Rush. But, honestly, what has the Dalai Lama really accomplished? He just walks around in a robe and talks about peace. Rush, on the other hand, has 20 million listeners and is responsible for coming up with new content five days a week on his radio show. 
As an aside, when all these changes were taking place I couldn't figure out what was going on. John Phillips replaced Hannity's time slot on KABC. In reflecting, now I am glad because Phillips is right up there with Hannity's talent plus he presents a Los Angeles perspective.
(Kay Martin is an author and a CityWatch contributor. His new book, Along for the Ride, is now available. He can be reached at  kaymartin@hotmail.com)
-cw
CityWatch
Vol 12 Issue 6
Pub: Jan 21, 2014