Lost Hotel Taxes, Collections Make It Harder for LA to Lower Business Taxes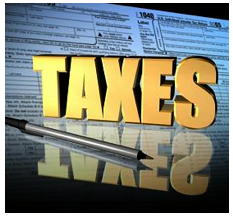 LA DOLLARS AND SENSE – A report in the Los Angeles Daily News this week indicates a city-appointed Business Tax Advisory Committee is inclined to recommend lowering or phasing out the so-called gross receipts tax on businesses in Los Angeles.
[link]
  Either would be a long overdue step toward increasing LA's economic competitiveness. But nothing is simple, especially in our beloved city.
The gross receipts tax contributes about $400 million a year currently, helping support the city's General Fund out of which we pay for basic services including public safety, streets and sidewalk repair.  Lowering or eliminating the business tax would create a substantial number of jobs over time, says a USC business professor who studied the issue. The professor noted, however, that there most definitely would be a lag between cutting the tax and job creation; it wouldn't happen overnight.
Ideally, a potential new policy would be revenue-neutral. Maybe we start by simplifying the classification schedule and lowering some rates. I'm also told that thousands of LA-based businesses avoid paying the tax altogether … what is the city doing to identify them?
In the meantime, the city continues to give away tax breaks to special interests. Among others, downtown hotels have been relieved of paying up to $640 million in taxes over 30 years, according to a May 4 article in the Los Angeles Times. Scofflaws owe the city more than $541 million, says a report from the City Council's Commission on Revenue Efficiency.  
Every project-specific tax break the city grants, or non-tax receivable that goes uncollected, makes it harder to lower taxes for all Los Angeles businesses. Instead of tolerating tax breaks for the few, we should be encouraging a rising tide to lift all boats.
(Cary Brazeman, a CityWatch contributor, is a neighborhood council board member and a member of the Los Angeles Area Chamber of Commerce. Contact him at cary@LAneighbors.org or through www.LAneighbors.org .) 
-cw
Tags: business tax, tax break, Los Angeles, Business Tax Advisory Committee, Los Angeles businesses, tax scofflaws
CityWatch
Vol 9 Issue 60
Pub: July 29, 2011