Sustainable Growth: It May No Longer be Sustainable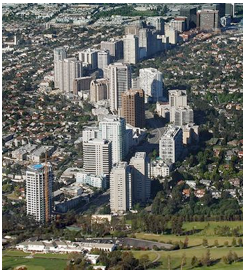 WHICH WAY LA? - It hails from Europe via South America.  It has been labeled "a threat to freedom."  What's left of the John Birch Society hates it and thinks it wants to control the world.  Opposition to it is the plausible motivation behind one of the most horrific crimes of the 21st century.
It has also for years been part and parcel of the urban planning of every large American city, especially Los Angeles, the would-be "greenest city in America" in the vision of Mayor Antonio Villaraigosa.
Greens no longer talk about it much by name.  Big-time developers use it as a way to leverage city governments.  Glenn Beck has hit it hard, even while its opponents have been tracked as a hate movement.  It is cursed by the Tea Party, who think it's a plot for global domination by … somebody.  It even has a catchy name with  a numerical twist that inspires conspiracy theorists of every stripe.
What is it? 
"Agenda 21" is the name of a set of theoretical, non-binding urban policy guidelines established by the United Nations in Rio de Janeiro in 1992 that encouraged "sustainable development" in cities. Whether "sustainable development" is innocuous or diabolical has driven very heated debate in recent years, and voters, for whatever reason, have demonstrated increasing skepticism about it.
Nonetheless, in the heavily Democratic, renter-rich pueblo of Los Angeles, few politicians fear being linked to the concept of sustainable development, which ironically favors the kind of developer LA's top brass likes best to work with: the hopeful builder of "smart growth" and transit-hub multiplexes.  
Mayor Antonio Villaraigosa told the Daily News in 2010 that his vision for planning in Los Angeles was for it to become "a city of elegant density surrounded by transit corridors, green streets, sustainable neighborhoods, thriving small businesses and a quality of life that is the envy of the nation."  
Political analyst Jaime Regaldo noted last year that Eric Garcetti has established a "history of pushing sustainable development" and indeed he has.
But the public indicated at the polls this past Tuesday that they do not embrace sustainability and smart growth to the degree their representatives have.
The "21" in Agenda 21 meant "twenty-first century."  The self-stated "Agenda" of Agenda 21 is to preserve the environment when building in a way that meets human needs in years to come.  The United States has been the driving force of most subsequent support, yet because Agenda 21 is not a treaty, our Congress has never debated its merits or shortcomings directly.
The far right's criticism of Agenda 21 has been chillingly militant and conspiratorial, with the usual claims of one-world government. It has critics of the left too.  And some of the other left's response to criticism of Agenda 21 has often been nearly as unhinged as the right's criticism of it.  
At
rationalwiki.com
, it is claimed that Beck called Agenda 21 advocates "radical Nazi communist internationalist homosexuals"—though I find that language on no Beck clip nor anywhere other than at Rational Wiki's site.  The Southern Poverty Law Center calls Agenda 21 merely "arcane" even while "defining the concept of smart growth."
Beck often presents opinions more in the style of a rubber-nosed clown than a political critic, but even these can connect dots from time to time.  For instance, he noted last year that one of the top driving forces of Agenda 21, former Norwegian Prime Minister Gro Harlem Brundtland, often travels on the same speaker circuits as Green for All's Van Jones.
If Bruntland's name rings a bell from that time, it may also be because she was the top target of the diabolical Norwegian assassin and far right fanatic Anders Breivik, who originally planned to behead Bruntland before he settled on his hideous plot of wholesale massacre that resulted in the deaths of 77 Norwegians.
Thus, the kind of company the opponents of "sustainable growth" and Agenda 21 keep have poisoned the critical wellsprings.  But also, the buzzword "sustainability" does not appear nearly as frequently in urban agendas and dialog now as it did before 2011.
The emphatic degree of Democratic victories in Los Angeles County and throughout the State in the past election would appear to create a welcome climate for sustainable and smart growth projects. But there are also signs that the public is viewing smart growth and sustainability with increasing skepticism, and expects their legislators to follow suit.  
Los Angeles County narrowly defeated Measure J, the Metro-sponsored extension of a public transit tax, a key hope for sustainable proponents.  Only two very small local newspapers opposed the Measure, and its proponents outspent the winning opponents by over $100 to every oppositional dollar.
And skepticism of any kind of civic growth, smart or otherwise, registered throughout the State on Election Day.  Bill Fulton of the California Planning & Development Report notes that while Alameda County also narrowly defeated a transit measure, voters in Pacific Grove said no to a proposal to double the permissible height of downtown buildings, even as voters in Del Mar rejected a new Specific Plan that would have facilitated redevelopment of its downtown.
The recent infrastructure debacle that Hurricane Sandy brought to New Jersey and especially seaside Brooklyn and Lower Manhattan has added a new dimension to sustainability's once-sturdy footing in 21st century American urban planning, as voters wonder more about the failures of infrastructure in the time of building megastructure.  
Voters are also demonstrating that while they remain hopeful for jobs that sustainability promises to deliver, they also no longer favor sustainability's densification and public transit components, established by the command media document Agenda 21 in Rio de Janeiro two decades ago.
(Joseph Mailander is a writer, an LA observer and a contributor to CityWatch. He is also the author of New World Triptych and The Plasma of Terror. Mailander blogs at www.josephmailander.com.)
-cw
CityWatch
Vol 10 Issue 90
Pub: Nov 9, 2012