LADOT: Celebrating the Culture of Arrogance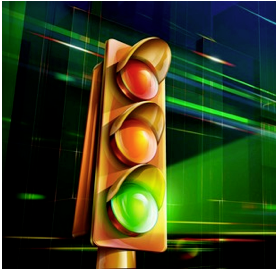 RETHINKING LA - It's late in the afternoon and Gary Leonard  is standing on 1st Street in the #2 lane, photographing a parked car and the light pole behind it, waving his arms and muttering as he takes pictures from different angles.

I recognize Gary, a local professional photojournalist who has been documenting the streets and neighborhoods of Los Angeles for the past thirty years. The last time I saw him he was standing in the middle of the street photographing participants in LA's CicLAvia so I wasn't surprised to see him standing in traffic.

Watching Gary work is always an enlightening experience and I stopped to watch the master at work, wondering if I would qualify as a subject for his famous "Take My Picture Gary Leonard" column but I had tough competition that day.

It turns out that Gary had just received a parking ticket, right outside  LA's Department of Transportation's headquarters, even though he had his media pass on the dashboard and was parked under a sign that specifically allowed media parking. He was furious.

As Gary snapped and ranted, I learned that parking tickets have become so common that they are now simply part of the cost of doing business in Los Angeles. Gary pointed out that to fight the ticket takes a half day of lost wages. "Who can afford to fight the LADOT?"

Just then I noticed the General Manager of the LADOT, Jaime de la Vega, walking from City Hall to the Thom Mayne designed Caltrans Building which is home to LA's Department of Transportation. I pointed him out to Gary.

Much to de la Vega's dismay, Gary was able to catch up with him and to plead his case, pointing out that the ticket in hand was just one of the many LADOT abuses of authority that is either a reflection of incompetence or arrogance, in either case unacceptable.

Gary's experience on the streets of LA, right outside the LADOT Headquarters, is the type of incident that challenges the optimism found in City Controller Wendy Greuel's latest audit of the LADOT.

As Greuel waxes poetic about the LADOT's newfound commitment to innovation and efficiency under newly minted GM de la Vega, she completely misses the brutal reality of a department that has within it a culture of obstinance that is completely resistant to change.

This is the same department that can't muster enough enthusiasm for Safe Routes to School to even turn in a complete roster of applications, falling far short of simply asking for the "Fair Share" of funding that Los Angeles would surely get if they simply participated in the Federal and State programs that are designed to support the safety of children who walk and ride bikes to school.

This is the same department that continues to install Bike Racks with the enthusiasm of Laurel and Hardy, complete with the incompetence but lacking the laugh track.

This is the same department that is proposing to rebuild a bridge, not because it needs rebuilding, not because it will result in a better bridge, but simply because it qualifies for funding.

This is the same department that brought a media company to town with the promise of Bike Share, just in time for a press conference during CicLAvia, even though the company had never worked with bikes before and they had nothing more than promises.

This is the same department that continues to embrace the philosophy of increasing speed limits on LA's surface streets,  continuing the mythology of a 50 year-old speed trap law that results in streets that are increasingly hostile to pedestrians and cyclists, even as the Mayor embraces people powered transportation and California's Complete Streets law goes into effect.

This is the same department that still perpetuates the crosswalk mythology that results in a hesitancy to install crosswalks and even results in the removal of crosswalks, all because of a misinterpretation of 25 year-old transportation study. This error is even codified on the LADOT's website, giving Councilmembers ammunition to embrace the flaw and perpetuate the mistaken approach to supporting pedestrians.

Wendy Greuel's latest audit came with a press release that is full of celebration, first from the City Controller, then from City Council Transportation Chair Bill Rosendahl, and finally from Mayor Antonio Villaraigosa.

Has the City of LA's standard for performance dropped so low that we now celebrate the simple idea of improvement? Has the City Controller given up on actually measuring results and settled for celebrating effort?

The City of Los Angeles deserves a Department of Transportation that is firmly integrated with the other Departments that have a piece of the streets, from the LAPD to Public Works to Planning.

Shuffling the LADOT's flow chart while allowing the Department to operate in its silo will only perpetuate the culture of arrogance that fuels LA's Department of Transportation.

(Stephen Box is a grassroots advocate and writes for CityWatch. He can be reached at: Stephen@thirdeyecreative.net. You can also find him on Twitter and on Facebook.) –cw

Tags: Stephen Box, Rethinking LA, Transportation, Los Angeles, LADOT, Los Angeles Department of Transportation







CityWatch
Vol 10 Issue 36
Pub: May 4, 2012